Return to blog list
The journey of our K rations - the journey of quality
Published on 15. Jul. 2021
Visited 896x
The journey to our new version of K rations was quite long, but we think it was worth all those efforts. Now we can present you the most authentic K rations available on market. We have decided to engage small manufacturers who are able to produce canned food and bake biscuits upon our requirements, thus we've been able to overcome the two greatest obstacles in K rations reproduction. Currently we have canned ham and eggs, processed cheese and corned pork loaf, but we do plan to widen our porfolio with more authentic versions of canned food provided in K rations. In terms of biscuits, we have used the old formula from the quartermaster specifications – these we used in the early K rations and then the formula was replaced by comercial ones, but the required size of biscuits remained as per QM spec. We are going to offer 4 various types of K rations, which are covering the whole life cycle of this ration in WW2. The official army regulations have been changing throughout the time, so it is important to cover all major types to have an authentic impression. The provided types were in productions as follows:
Type I – in production from fall 1942 till Februar 1943, when Type II were introduced. Type II was in production only until June 1943, when Type III got into production which was replaced by the final version, Type IV in May 1944. You can find tons of very useful and chewable information on Harry's web here: http://www.kration.info/original-k-rations.html
It is also important to mention, that the production of these rations happened in the US, so it has taken them some time to arrive from the production line to the front line, keep that in mind when chosing the type of your ration – for example the colored Type IV rations aka Morale rations arrived to frontline troops in very late 1944, so they first seen combat in the Ardennes – still in limited numbers.
Based on the above, we've also been forced to lift a bit the price of our rations, while our cots has grown significantly, but we are still trying to keep the best price-quality ratio and we do believe, that our current rations are really a museum quality ones – let's check it out yourself dear customer, reenactor, living historian!
Type I (show product details)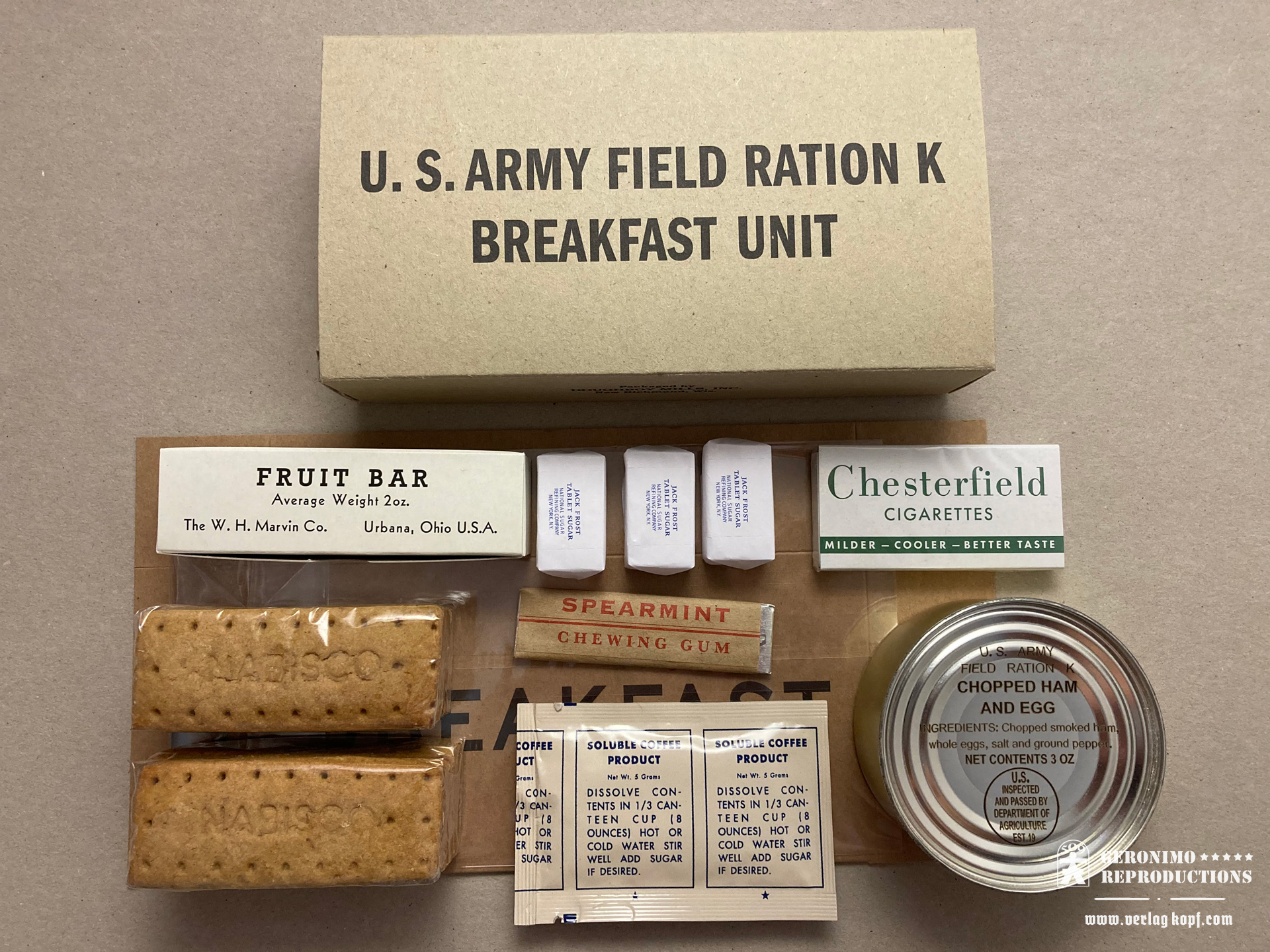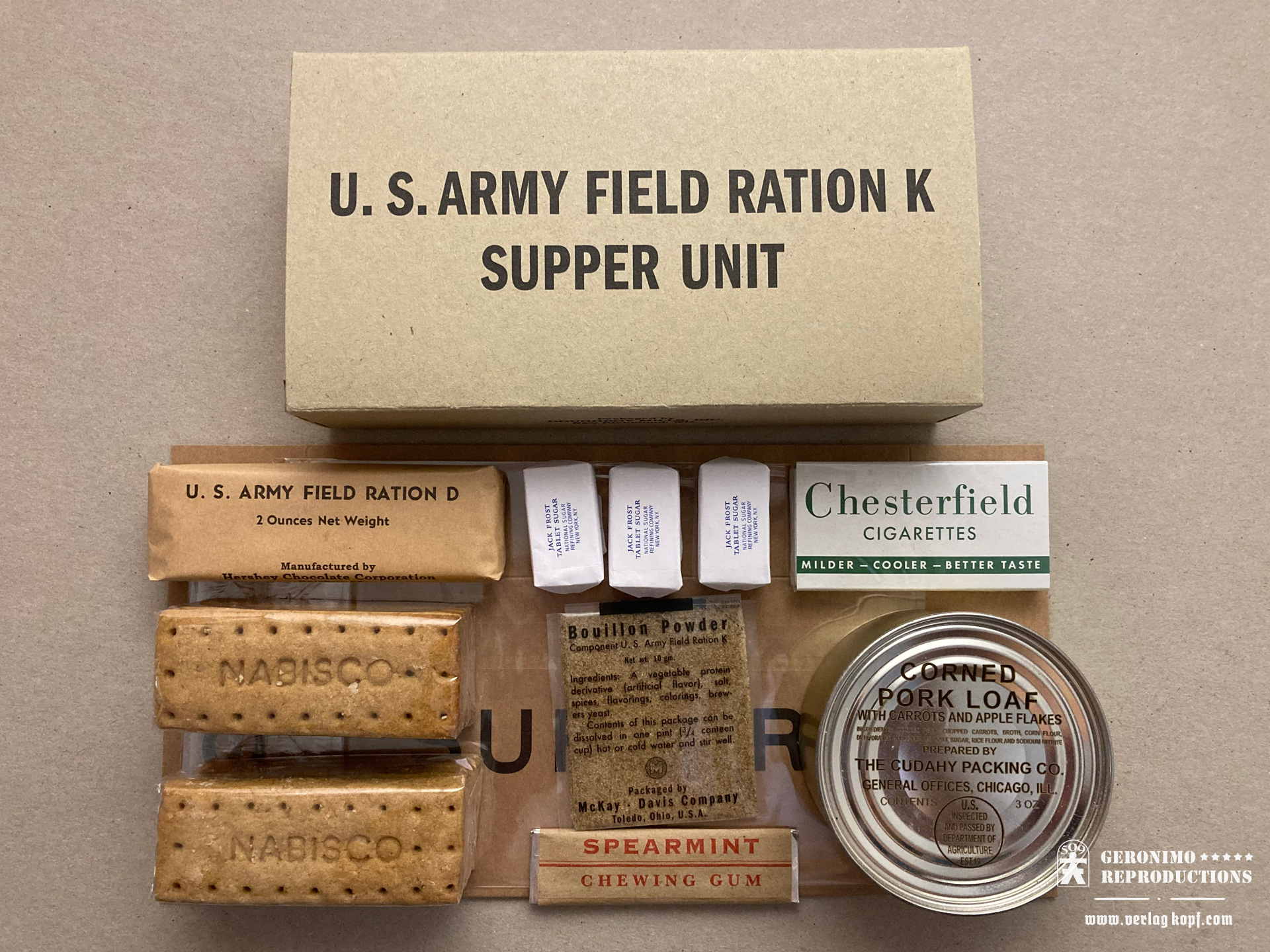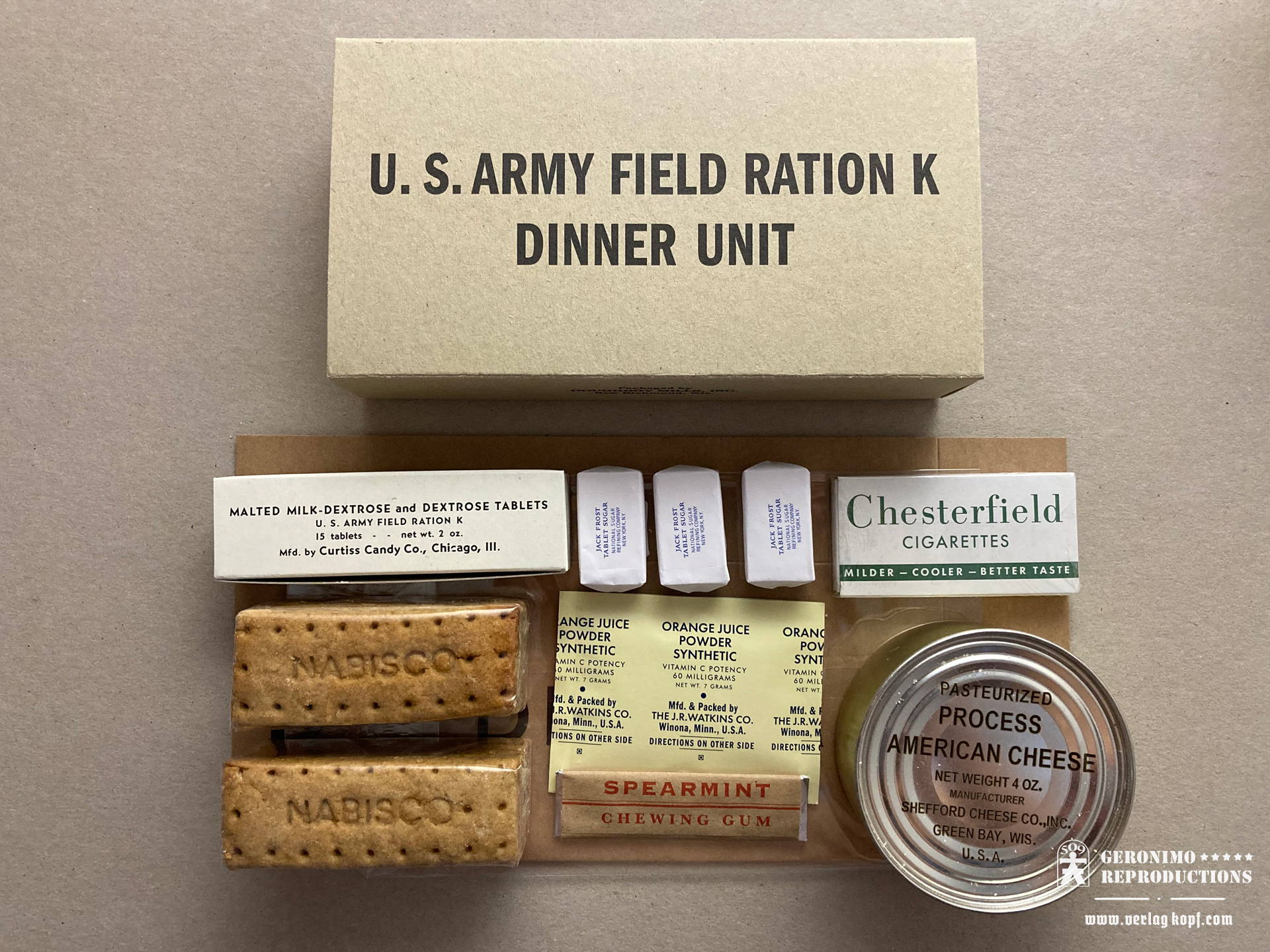 Type II (show product details)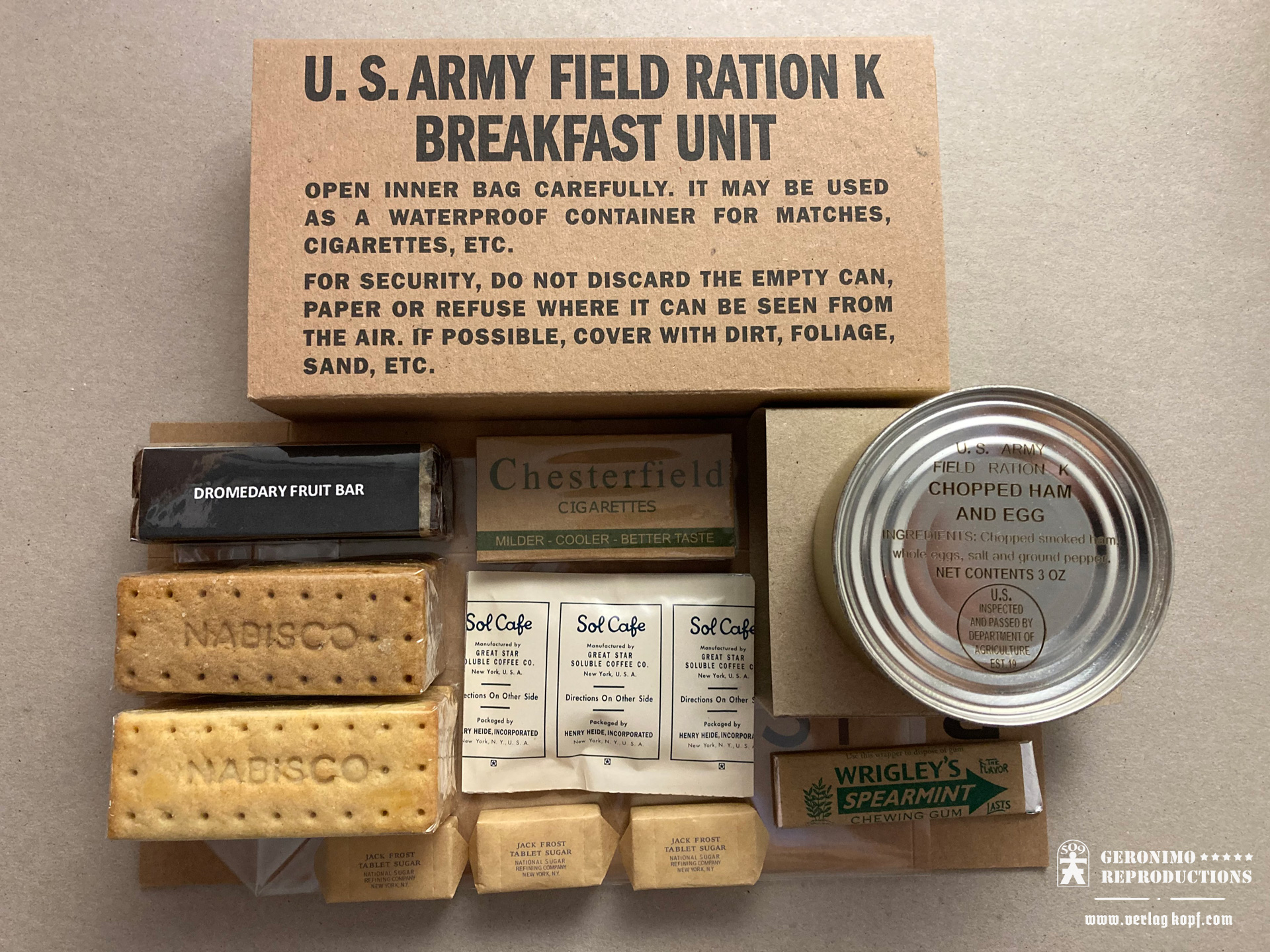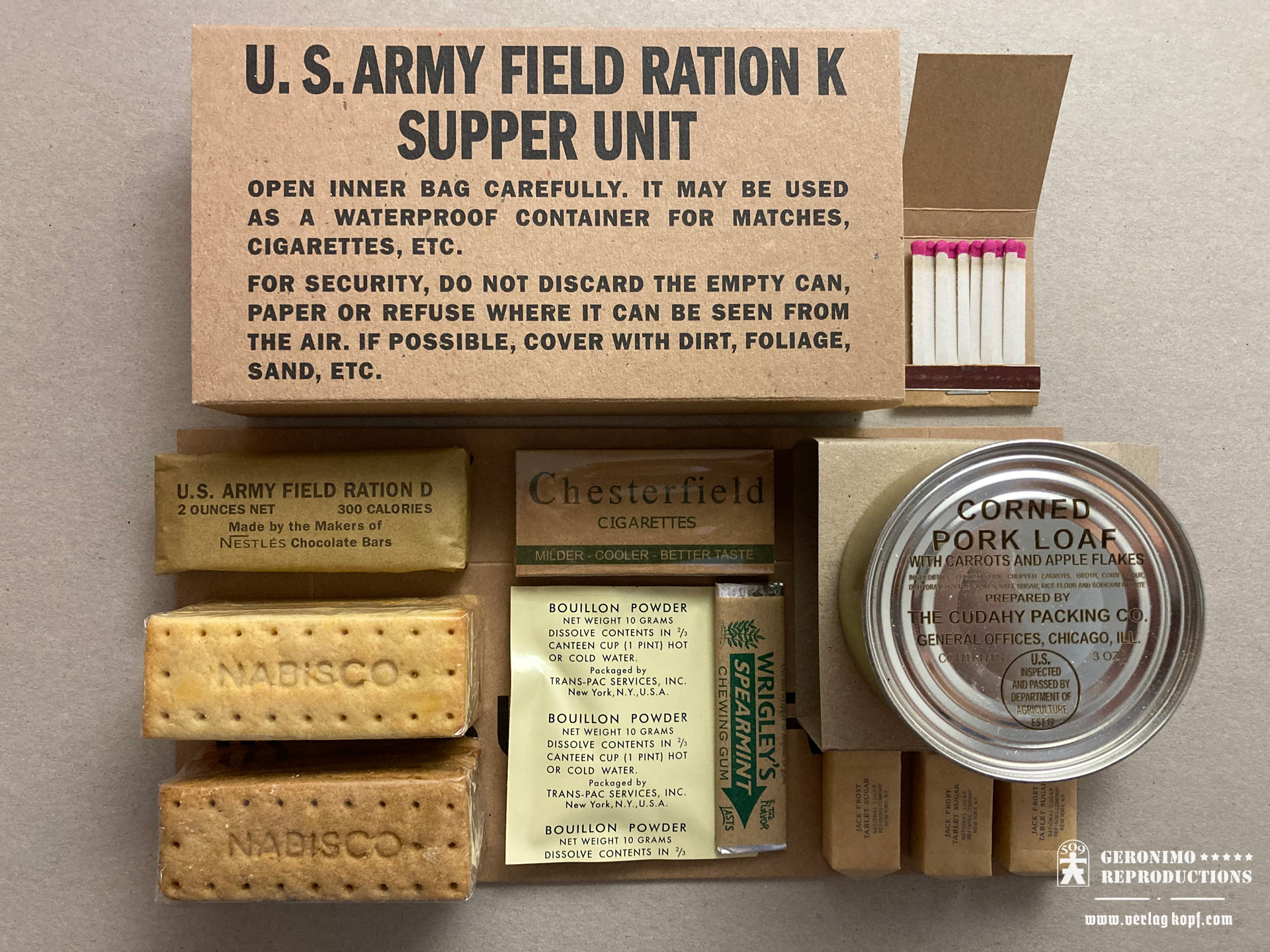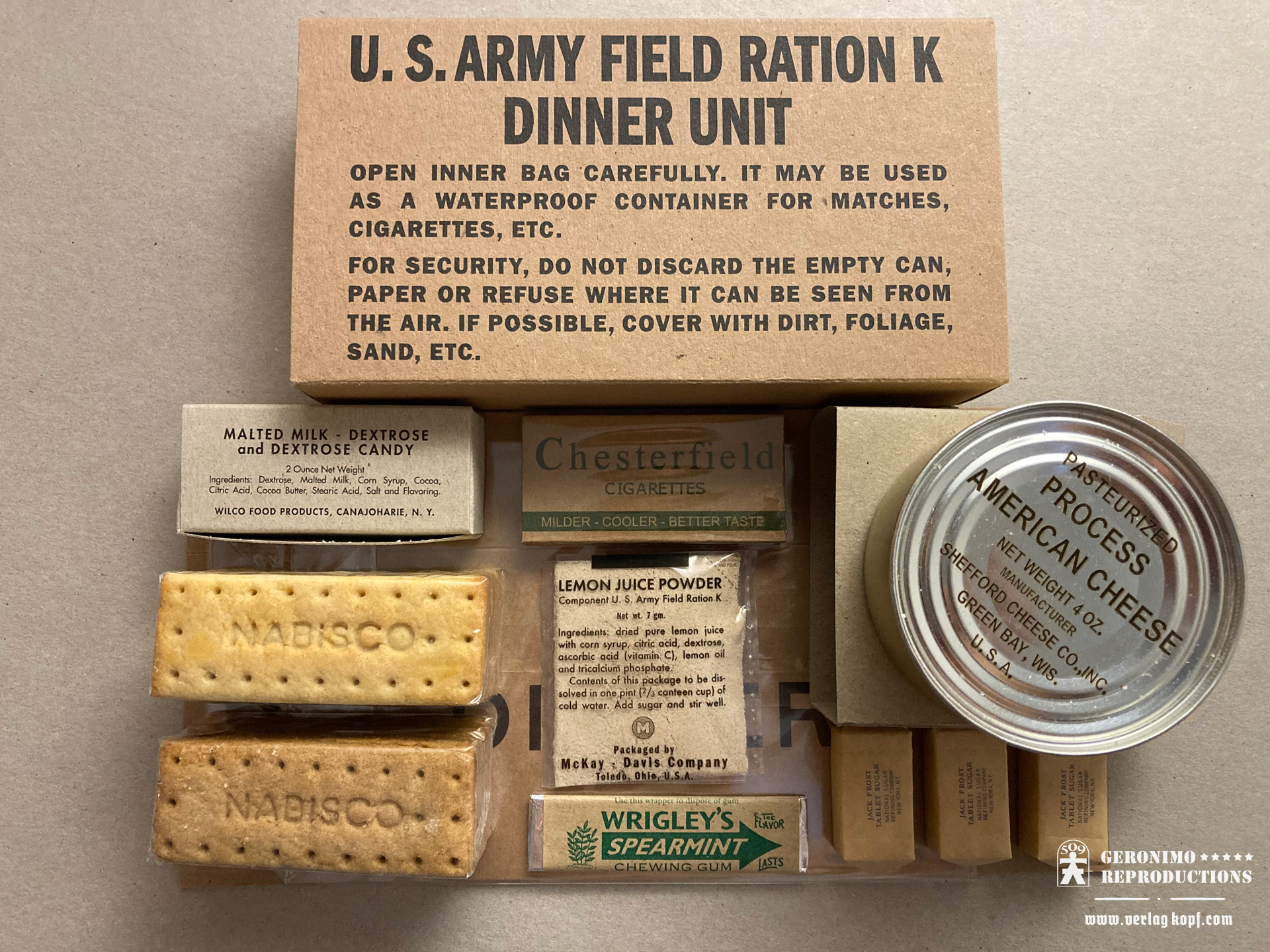 Type III (show product details)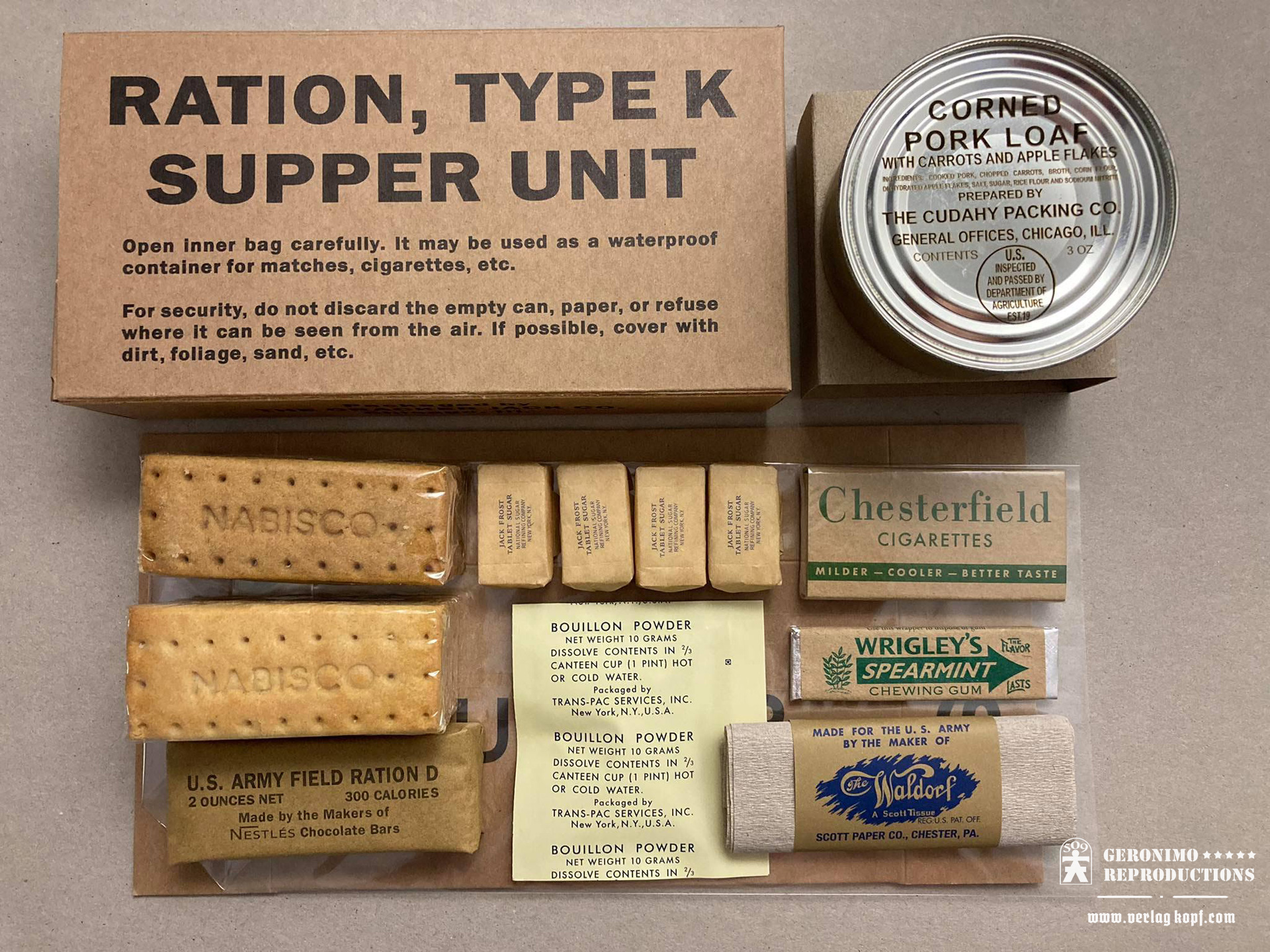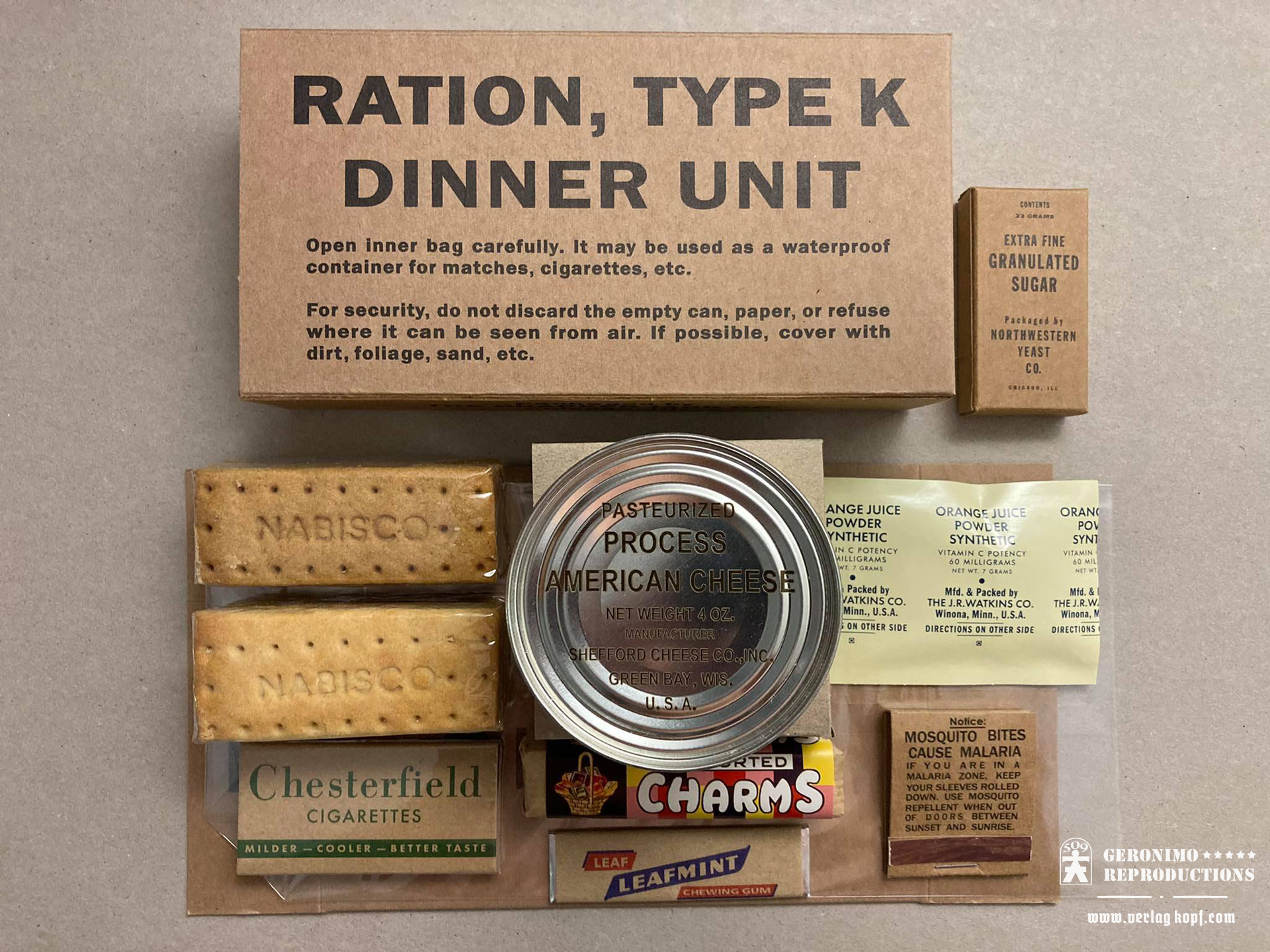 Type IV (show product details)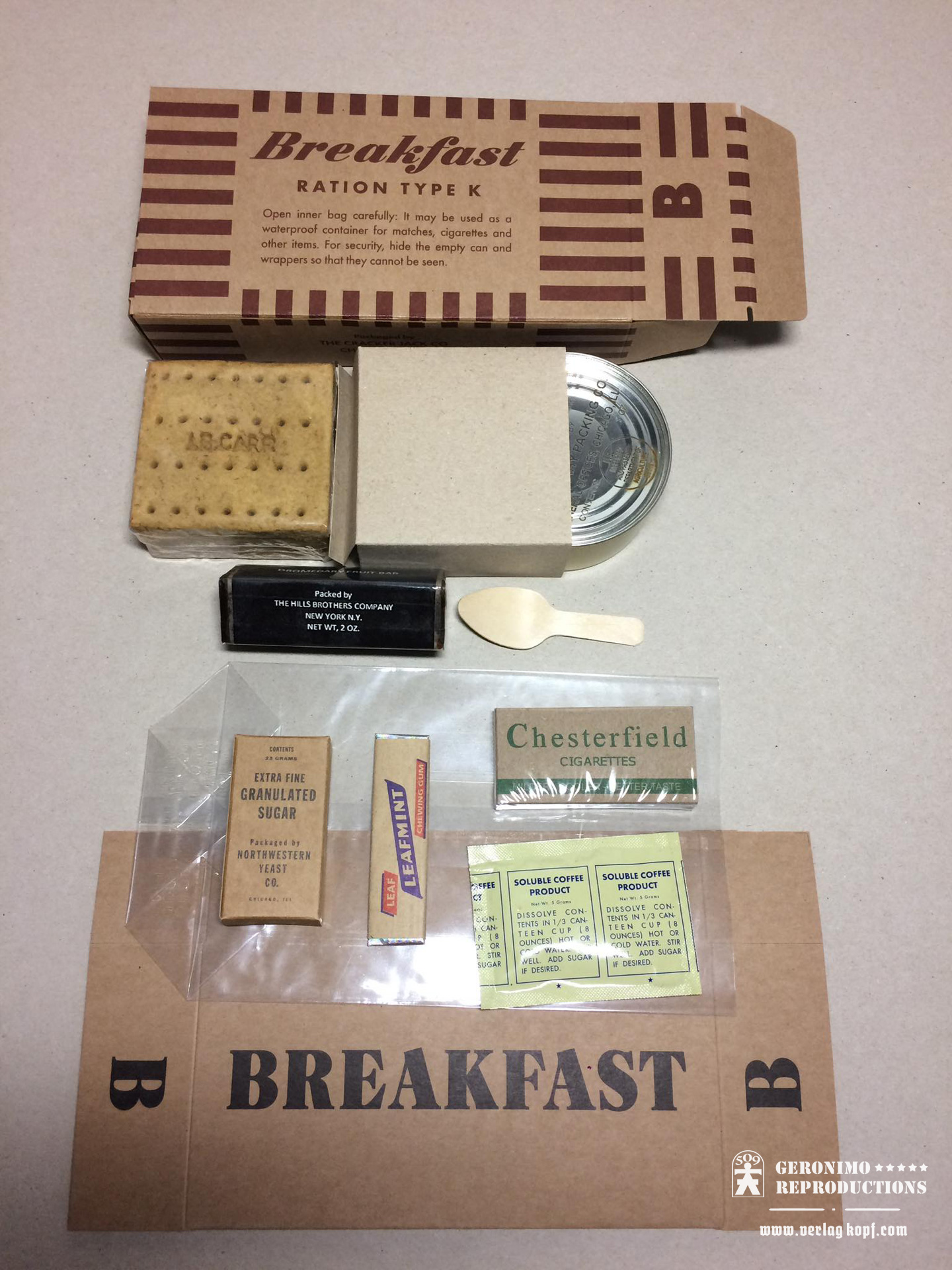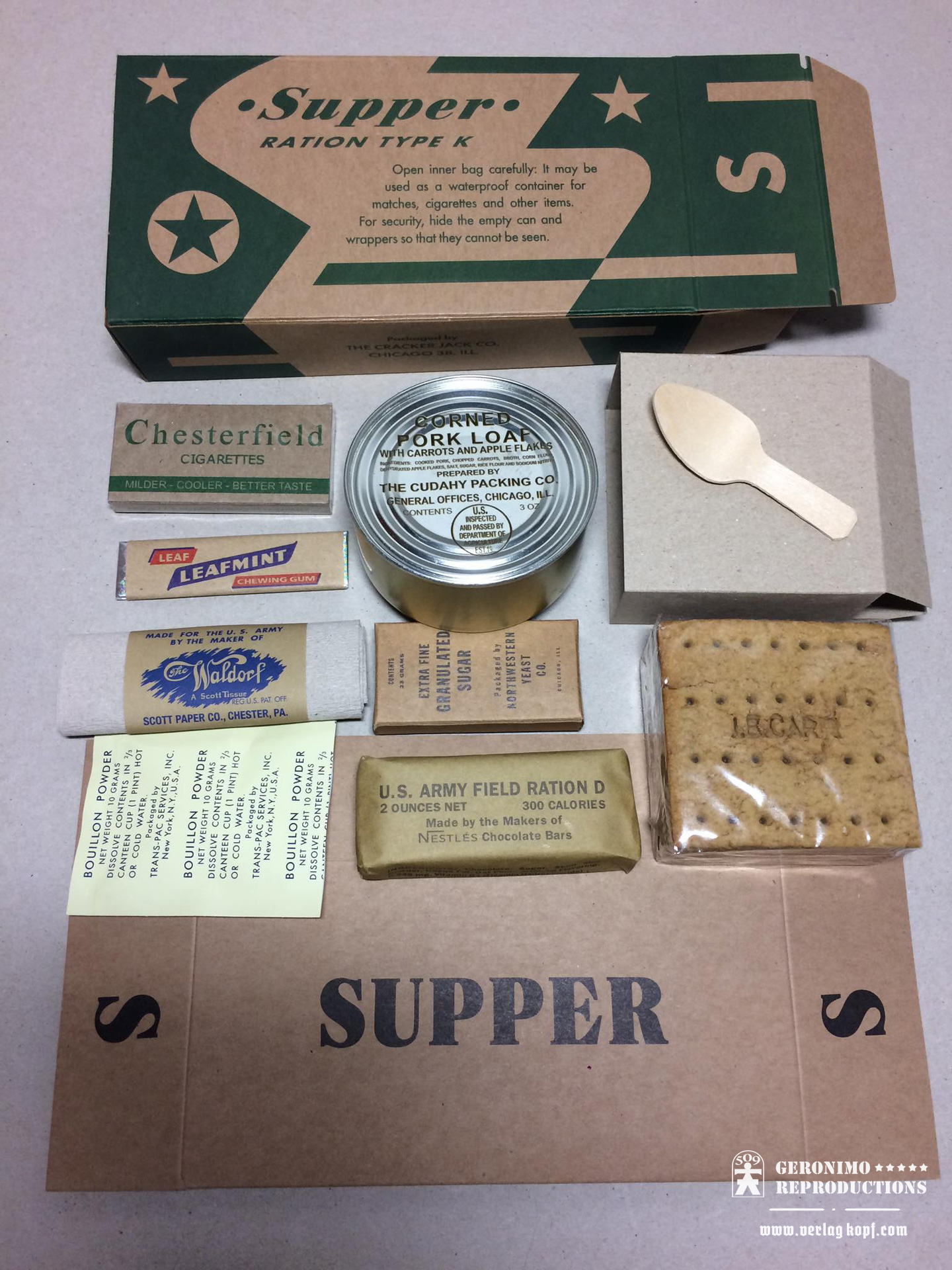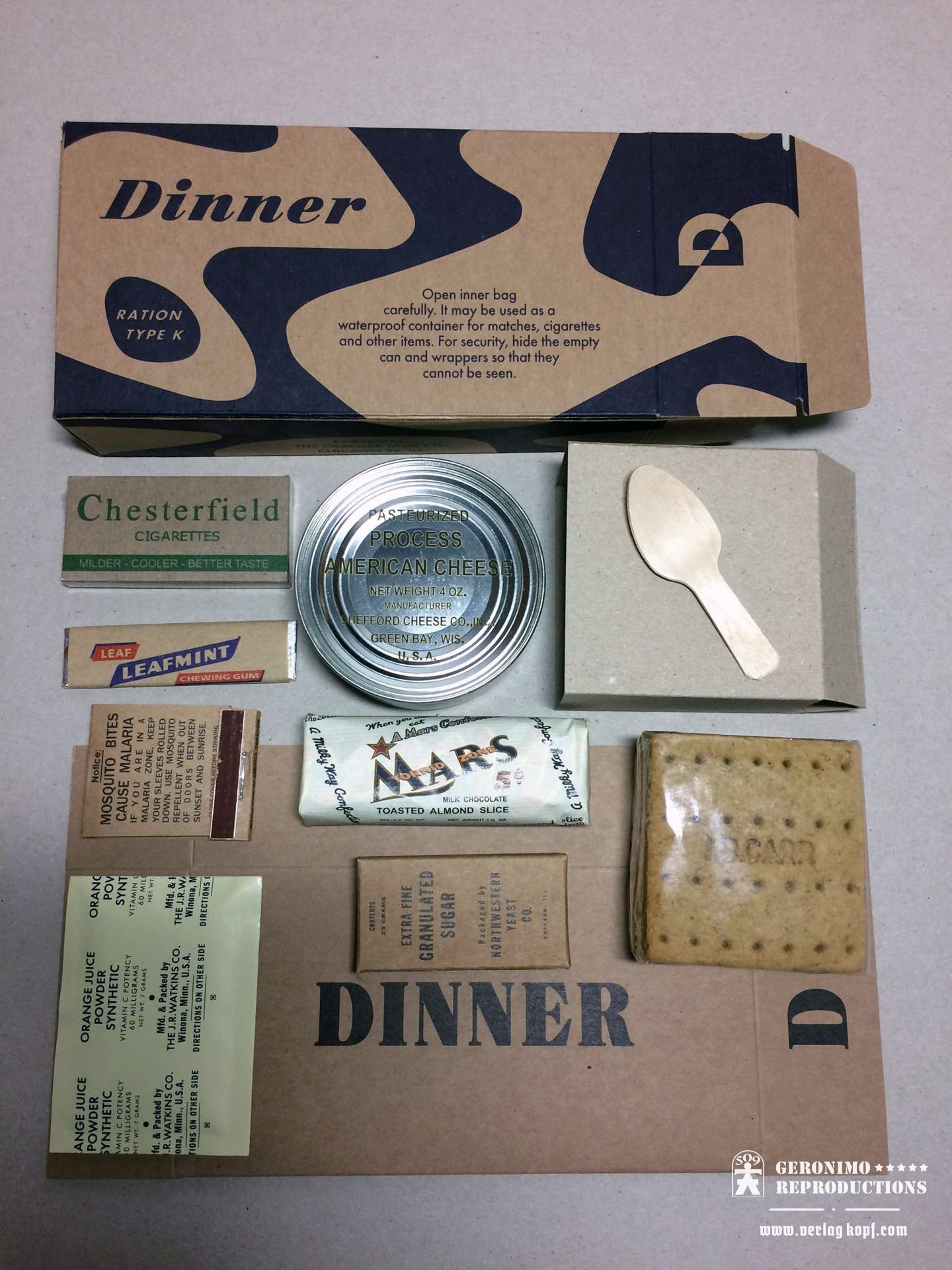 Detailed view on updated products: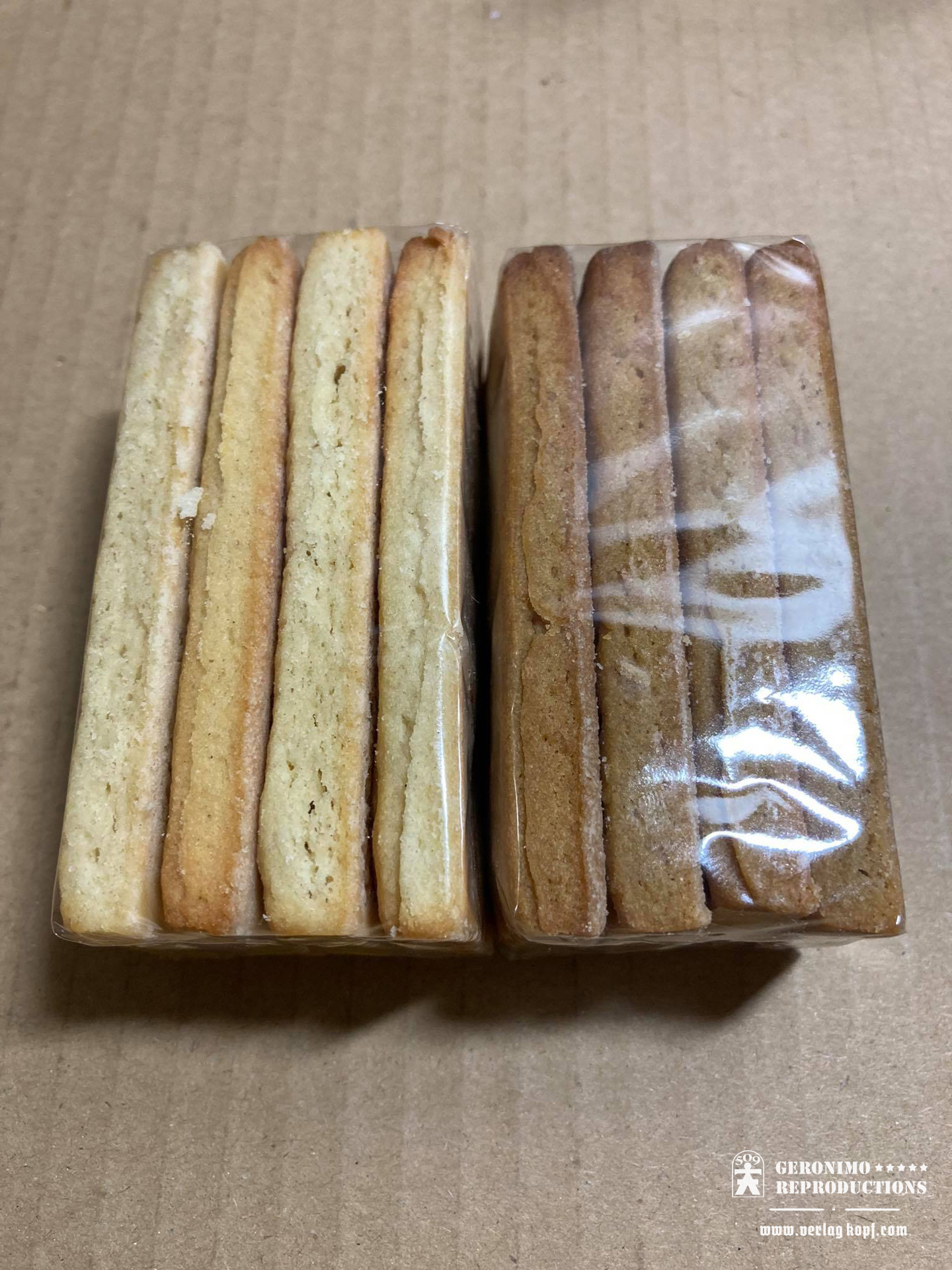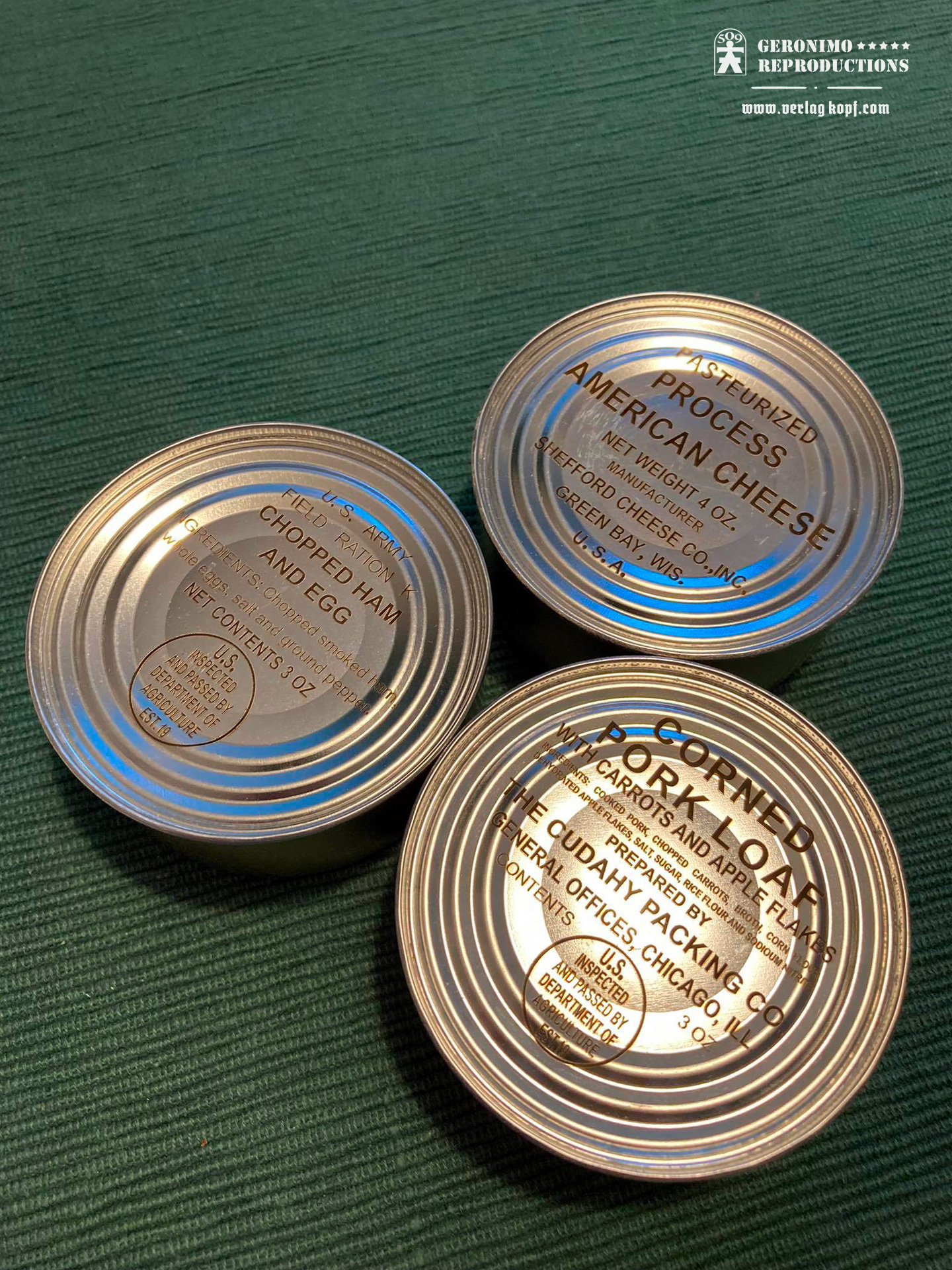 Latest articles in blog