Return to blog list
Tragschlaufe universal ammo packaging
Published on 26. Aug. 2021
Visited 813x
The project, which took 17 months from start to finish, deserves its own article (note: without a pandemic, it would be faster!). The real reason for writing this article is the horror that caught us when we wrote down a complete list of steps needed to make a box... and we wanted to share it to show how complicated simple projects can be.

Anyone who prefers to put the box together alone is welcome to read all the steps and learn from our path.
To provide the final product we needed to go through all the steps:
Obtain basic measurements (to understood the size of project materials) - Thanks to Phill Steinmetz
Search for strap producers
Design strap model and make order
Search for buckle producers
Prepare buckle model and make order
Search for local (EU) cardboard producers and accurate materials
Search for material alternatives and make order
Make cardboard prototypes by ourselfs
Design metal teeth and eyelets
Make teeth and eyelets prototypes
Cut received straps
Search for buckles of better quality and make order
Paint buckles
Sew buckles with straps
Design authentic stamp for marking Tragschlaufe
Obtain original piece to make final measurements - Thanks Boris
Design side covers of cardboard, prototype sizes
Make testing prototype for checking measurements
Cut side covers, bend and reinforce
Cut main cardboard parts
Create template for machinery finishing of main part
Drill template into cardboard parts
Mark and bend main parts
Engrave stamp and mark cardboards
Laser cut all teeth and eyelets
Bend all teeth parts
Press teeth parts into main cardboard parts
Design internal cardboard reinforcement
Cut internal reinforcement, create template for cuting specific shapes
Join metal parts with reinforcements
Put on the strap on eyelets
Create a form for box completization
Check sizes with wooden boxes - Thanks group member Tomas T.
Adjust reinforcement sizes to fit wooden boxes properly
Drill the staple holes to make authentic staples
Design own staples
Laser cut staples
Bend staples and install to cardboard
Design ammo labels
Design company sealing markings
Print labels
Glue the box and prepare for shaping
Place labels
Install side covers, secure buckle
Make photoshooting - Thanks to Martin to make great photos as always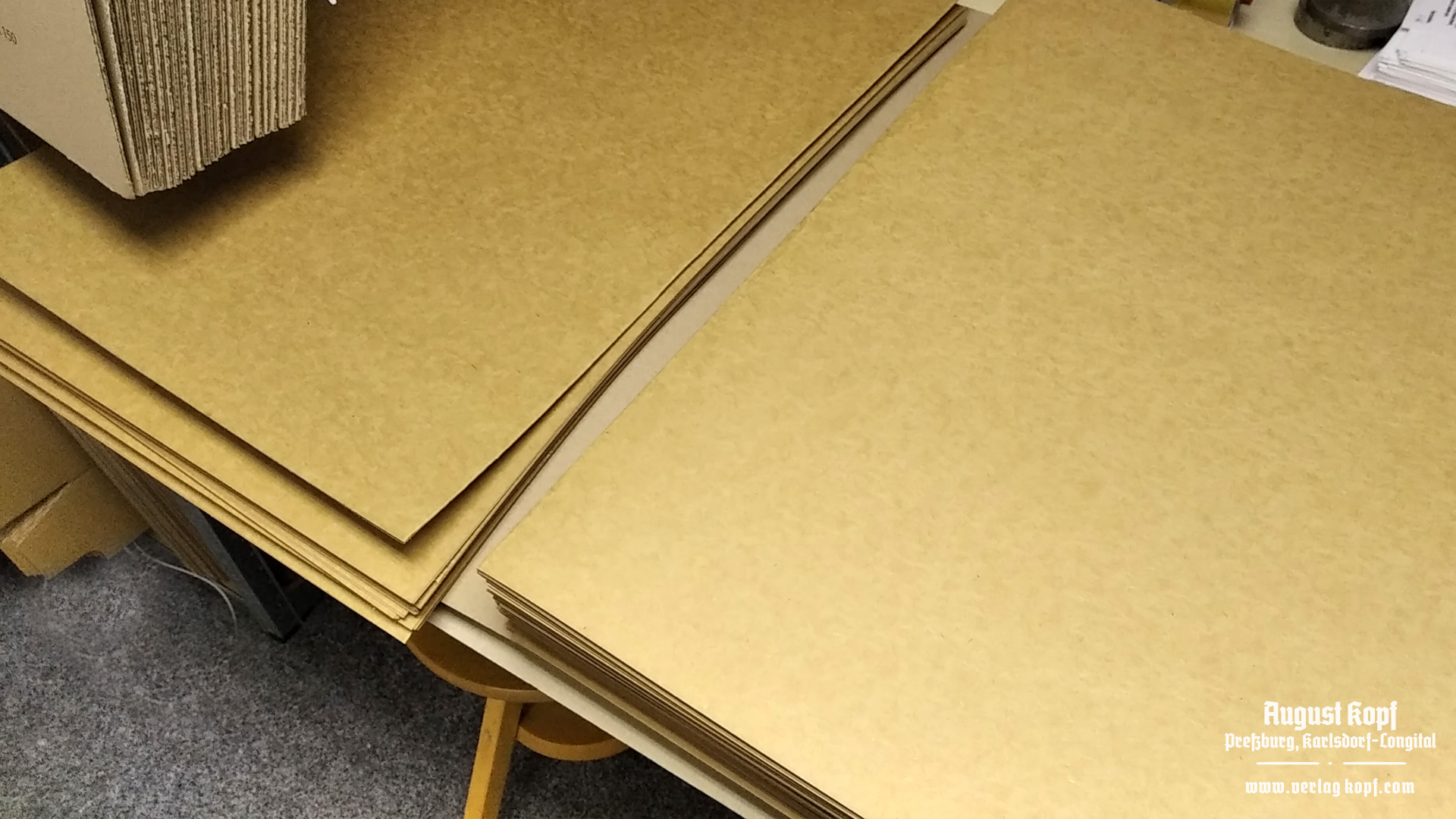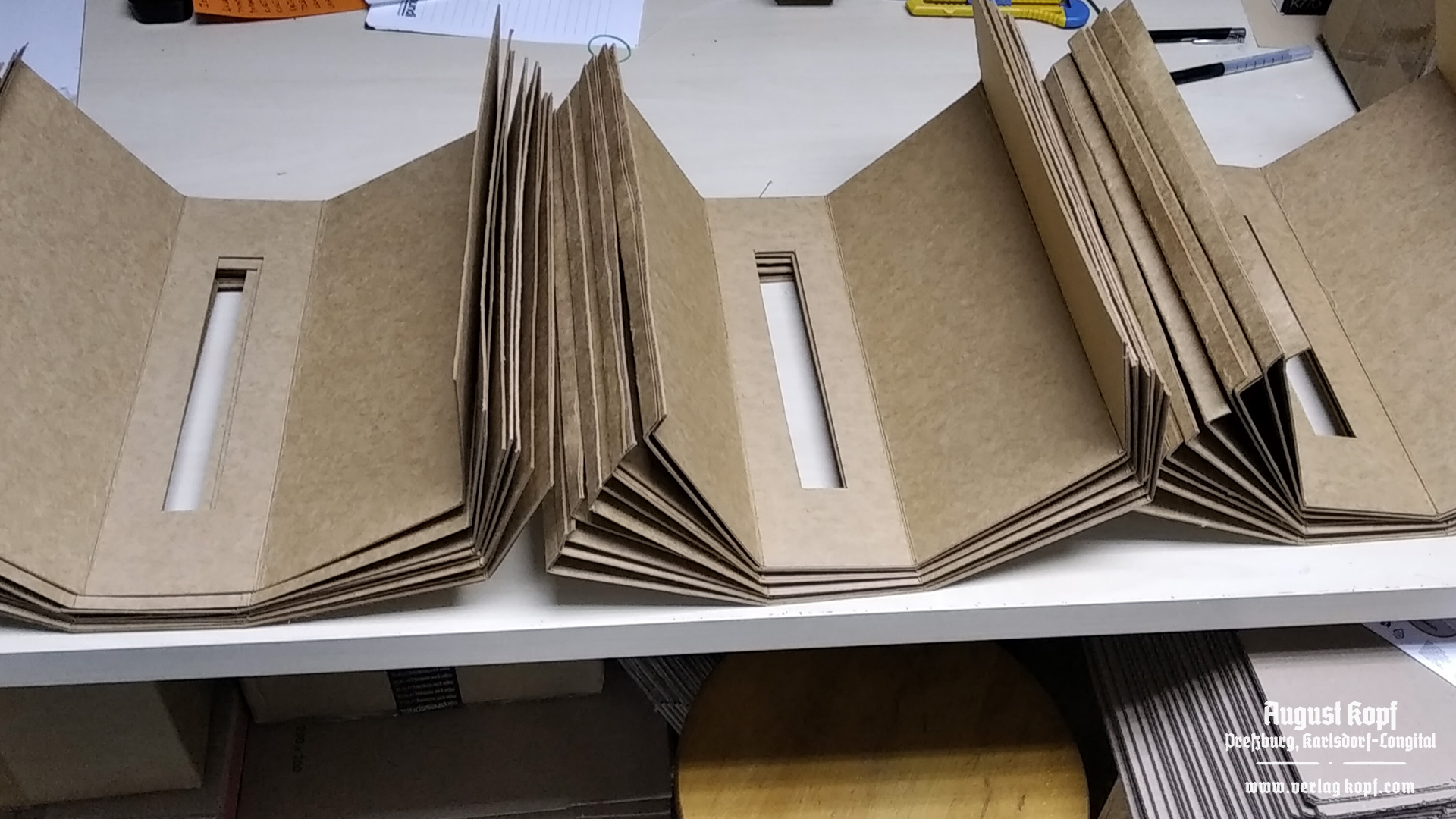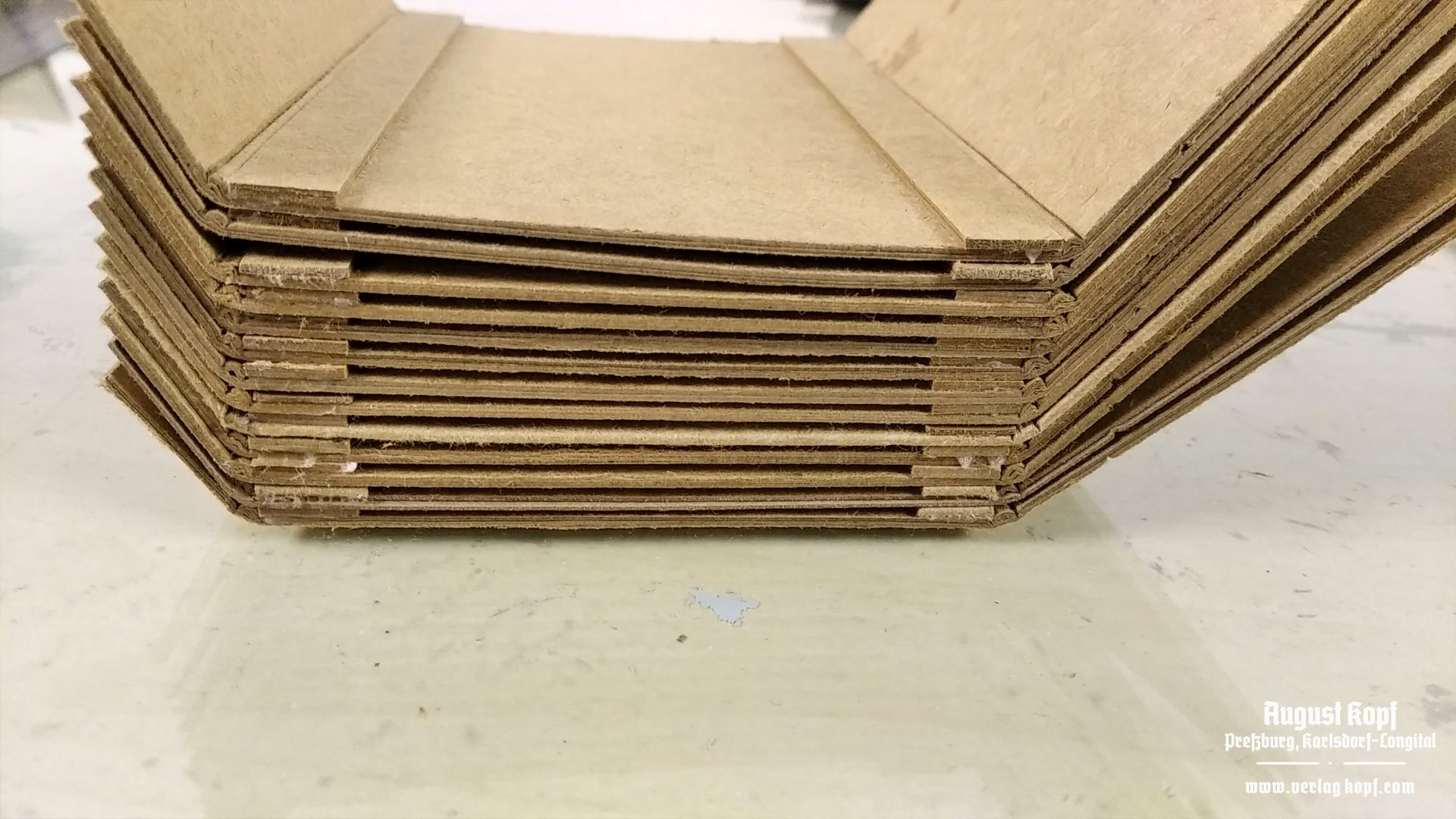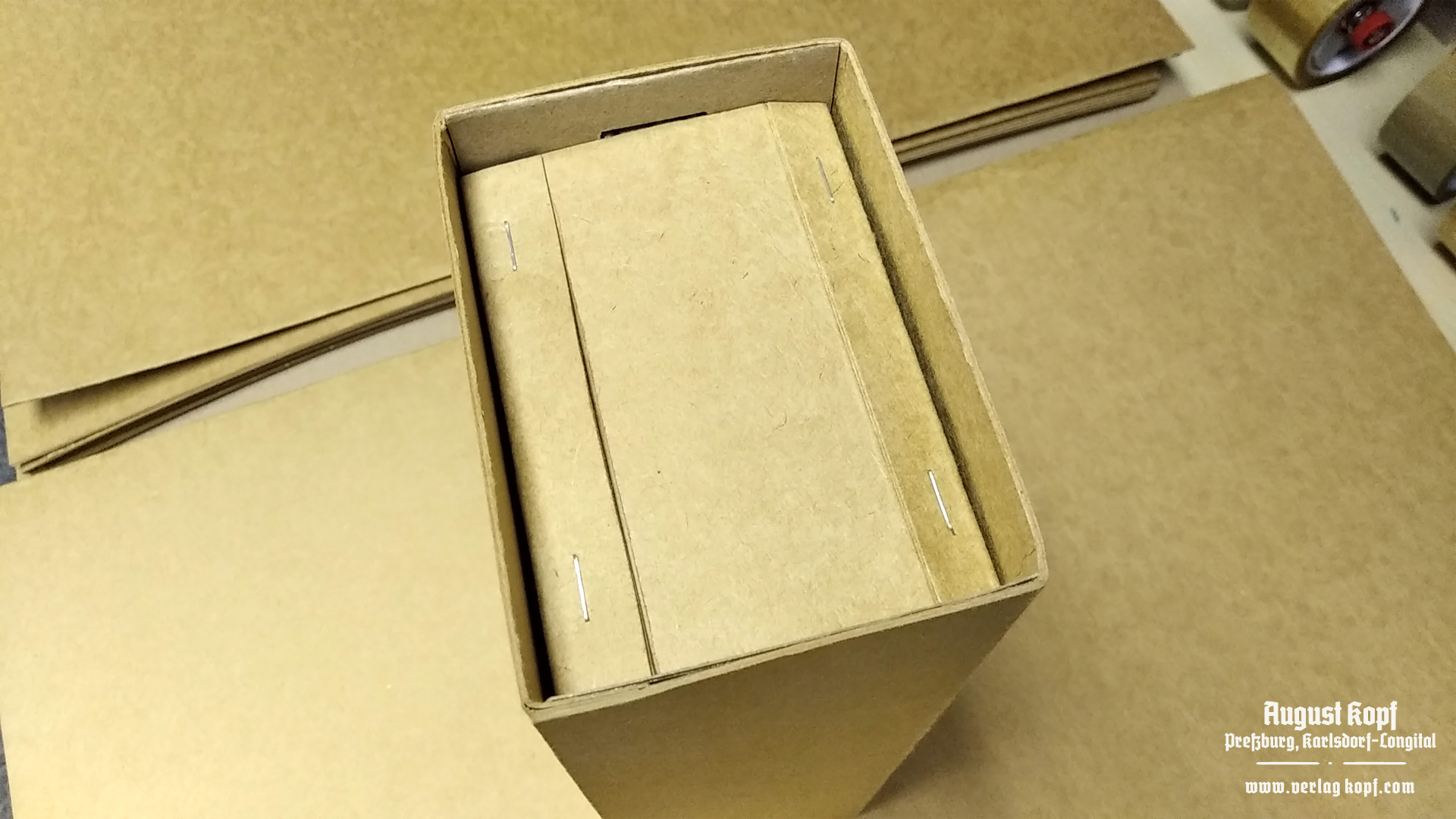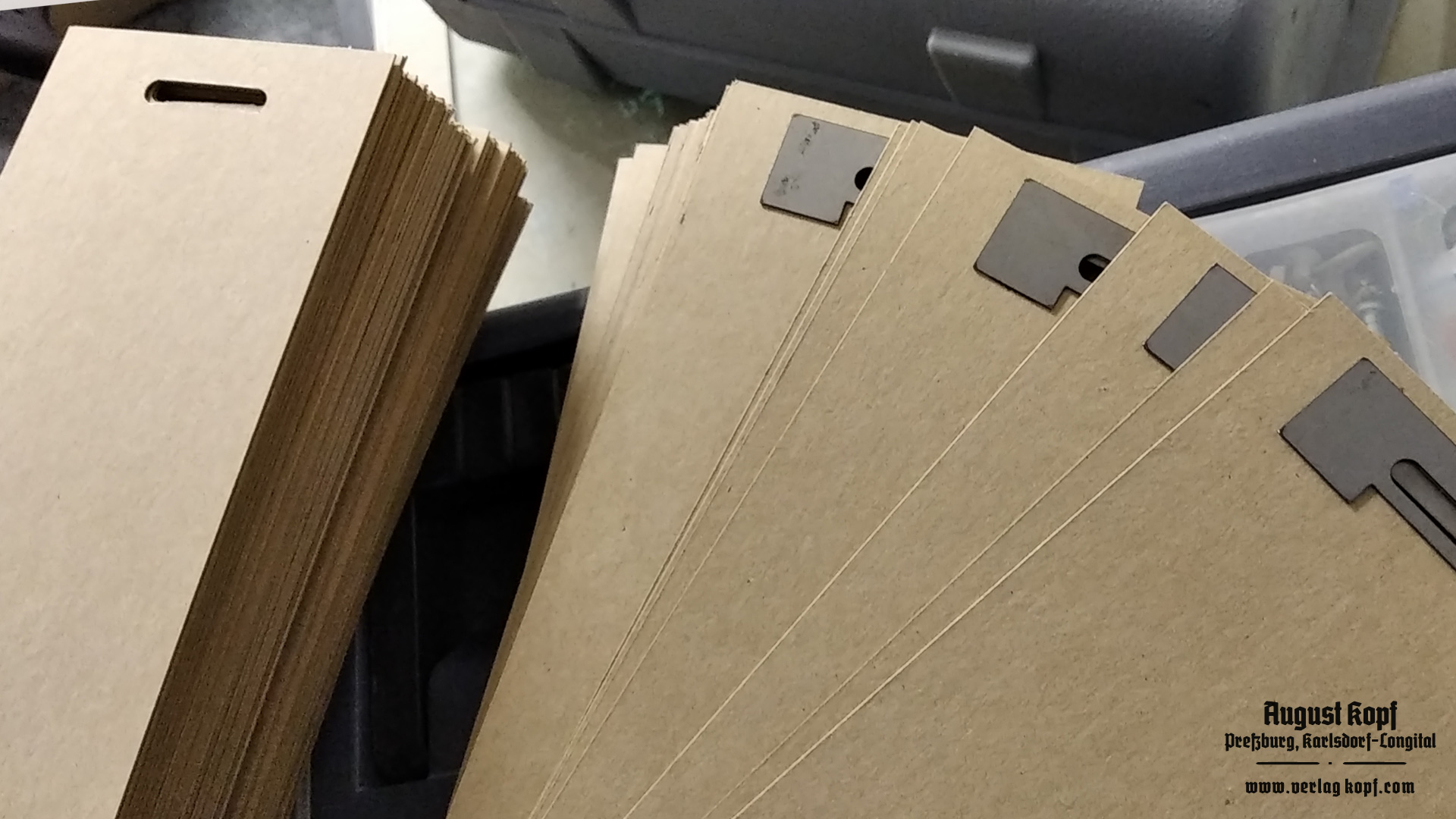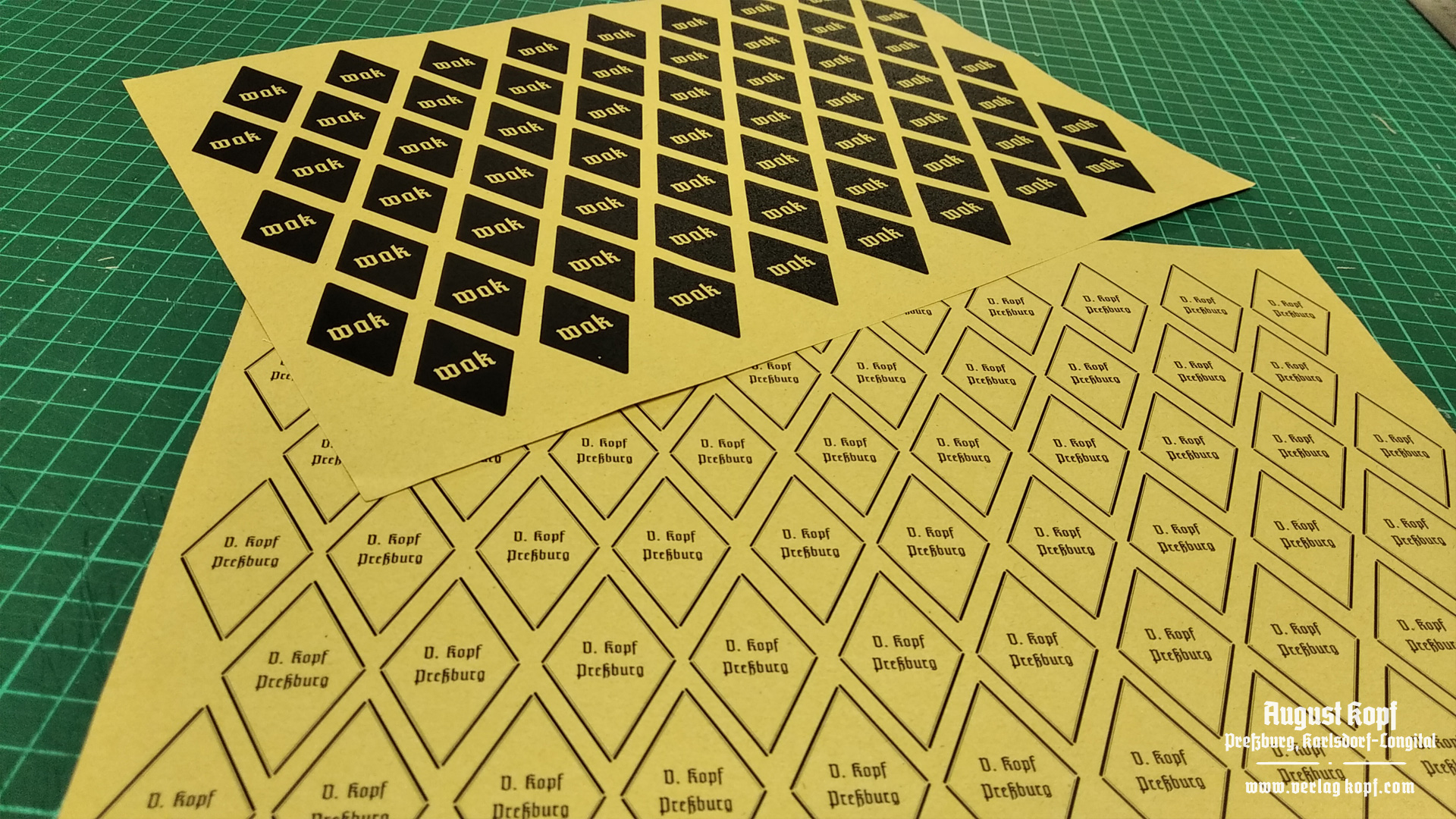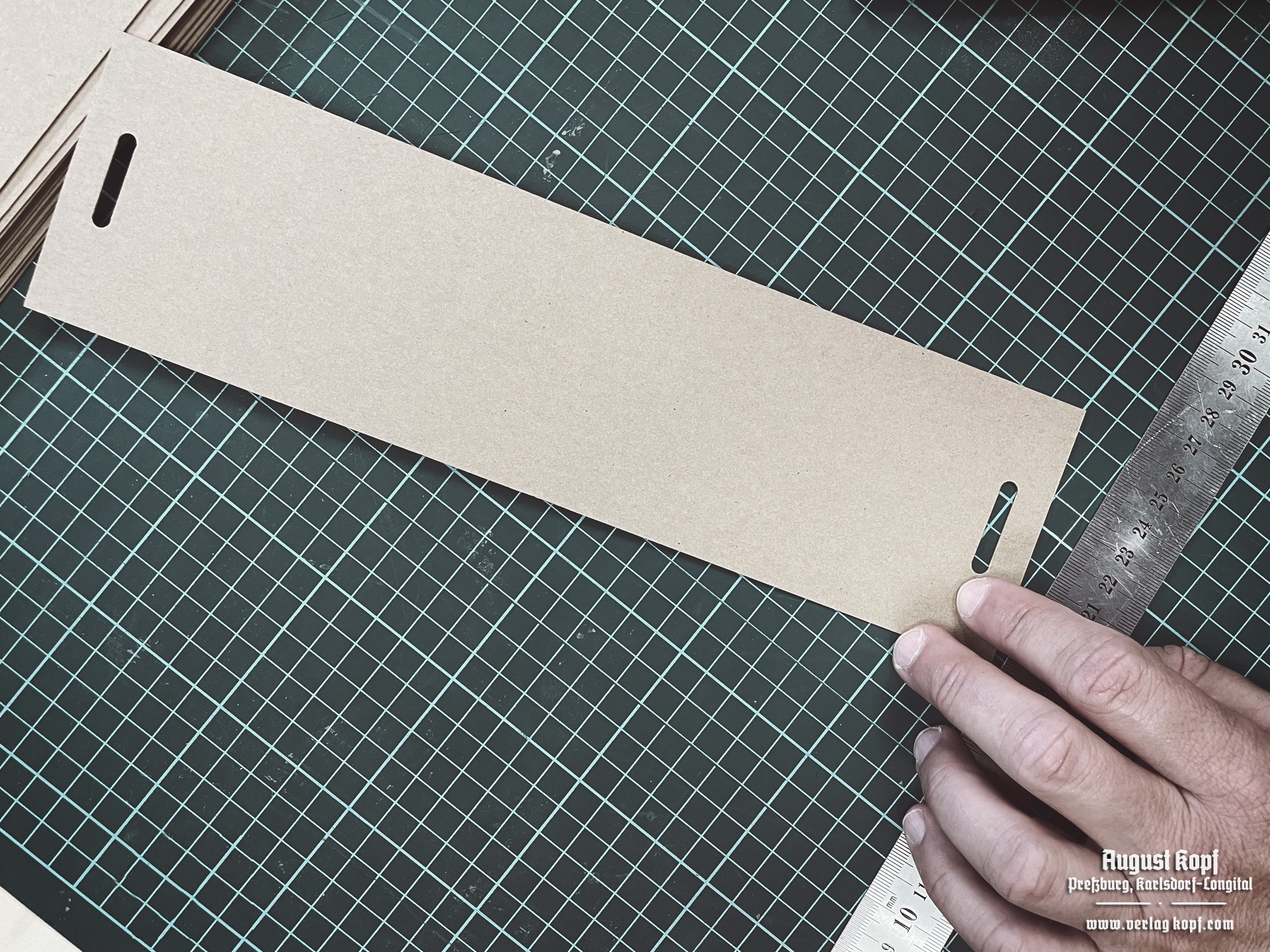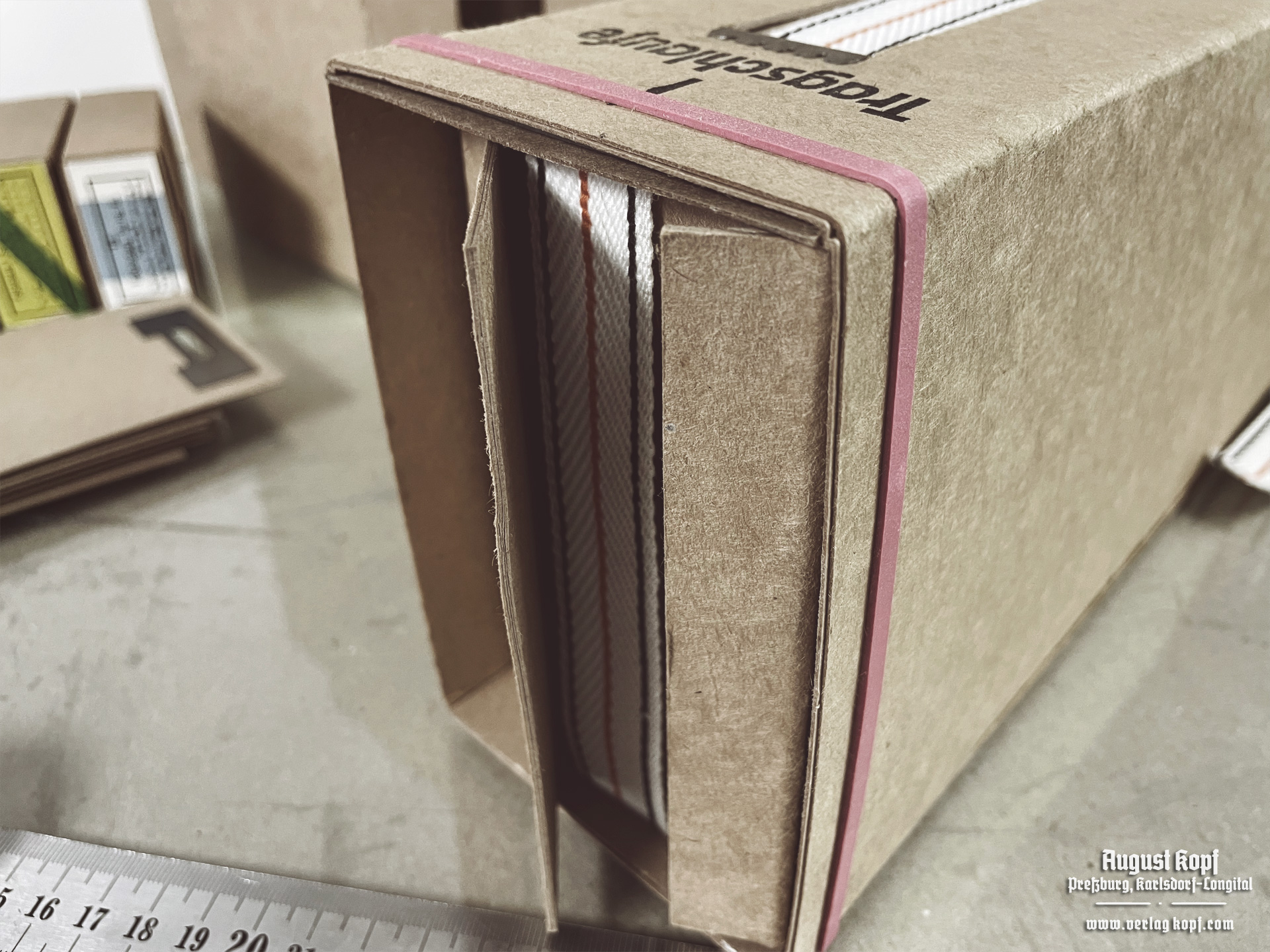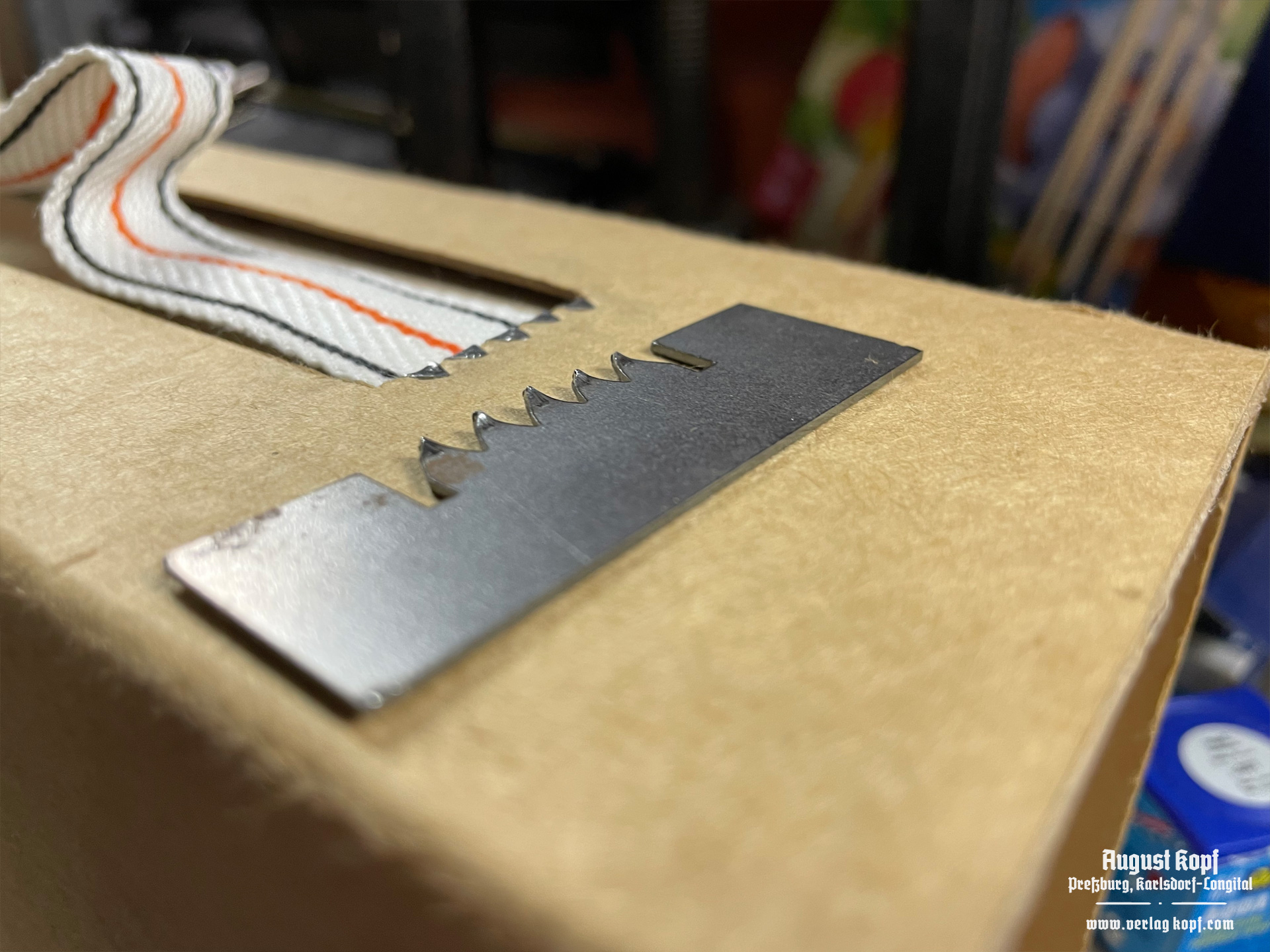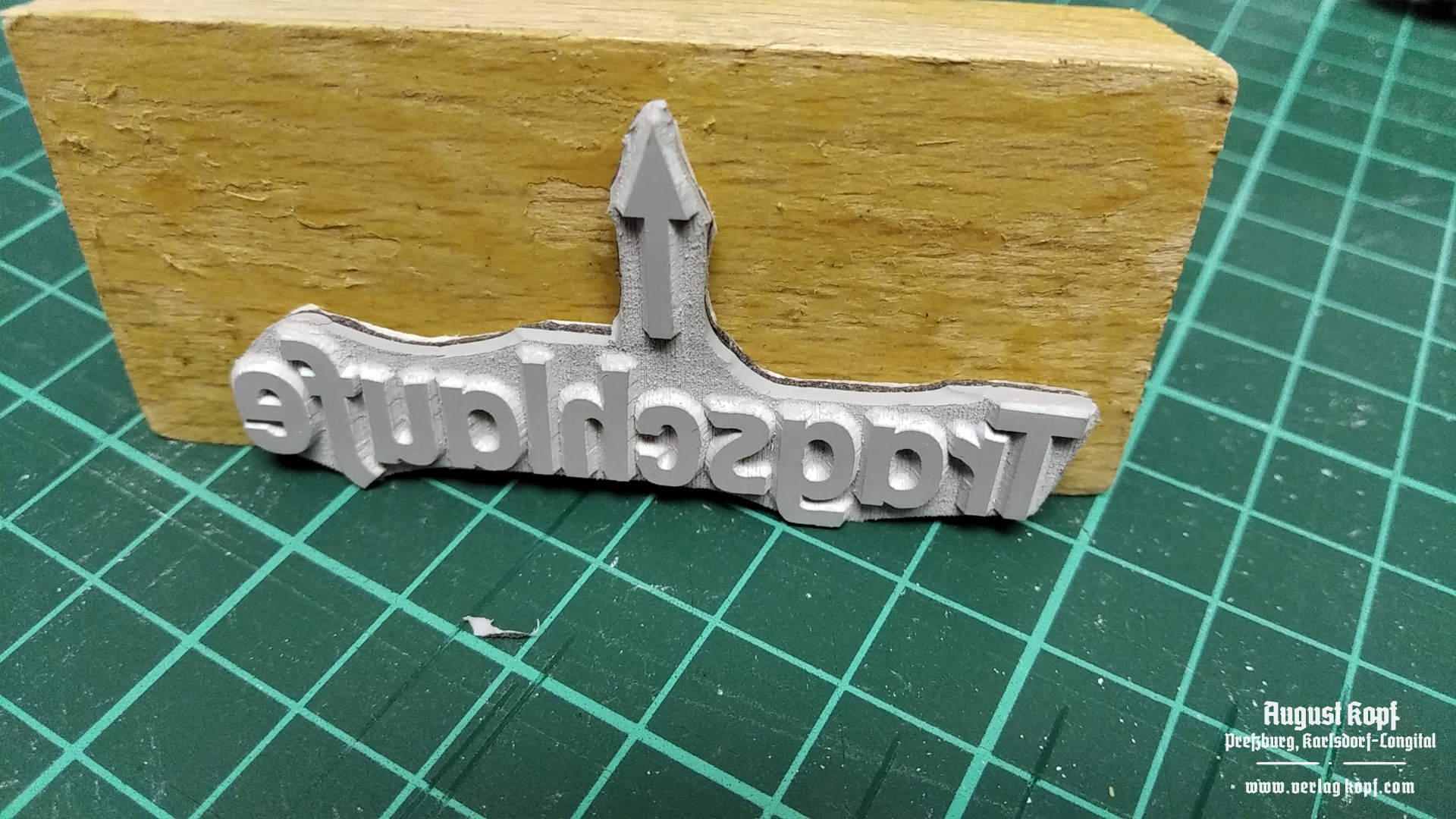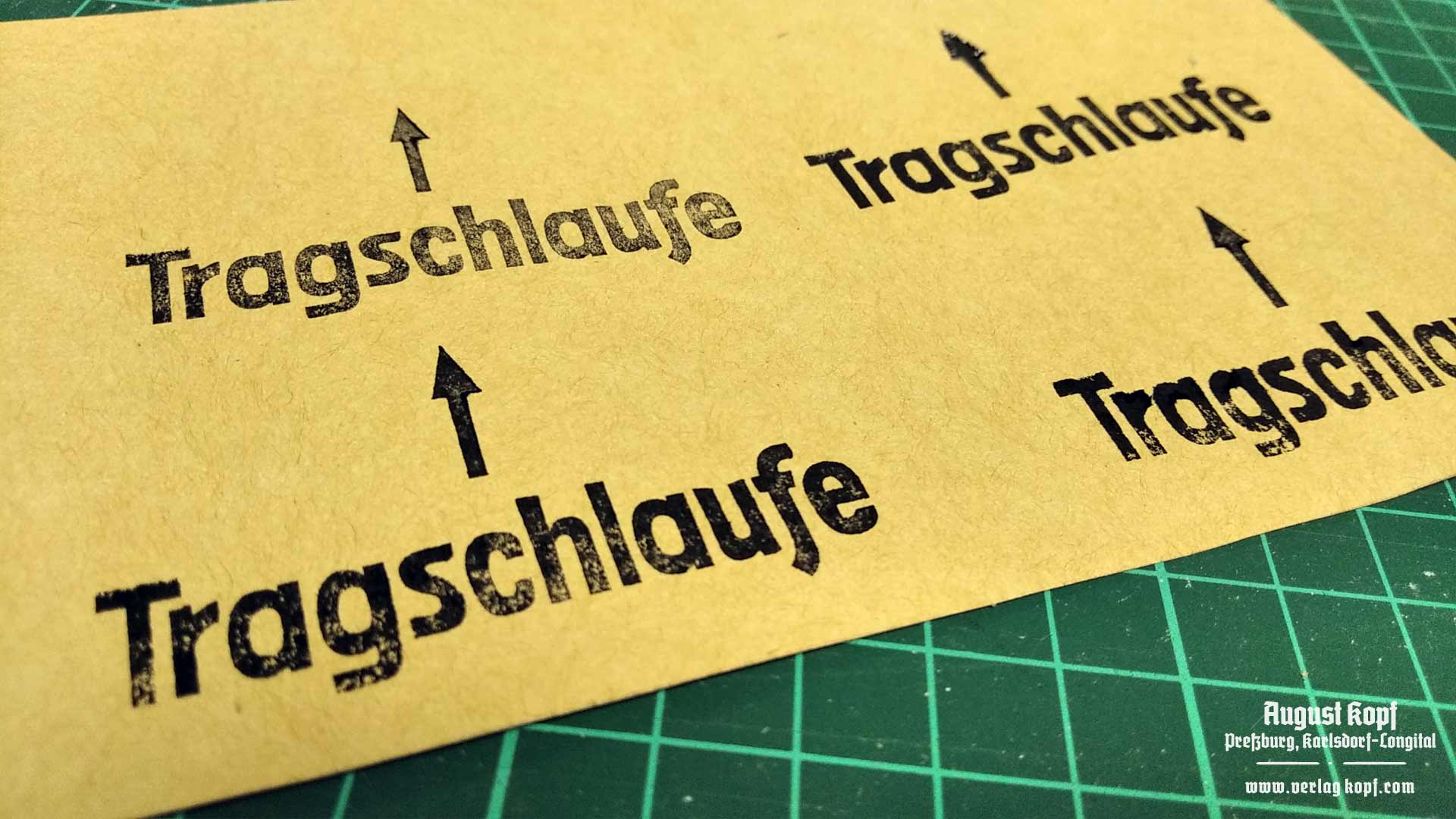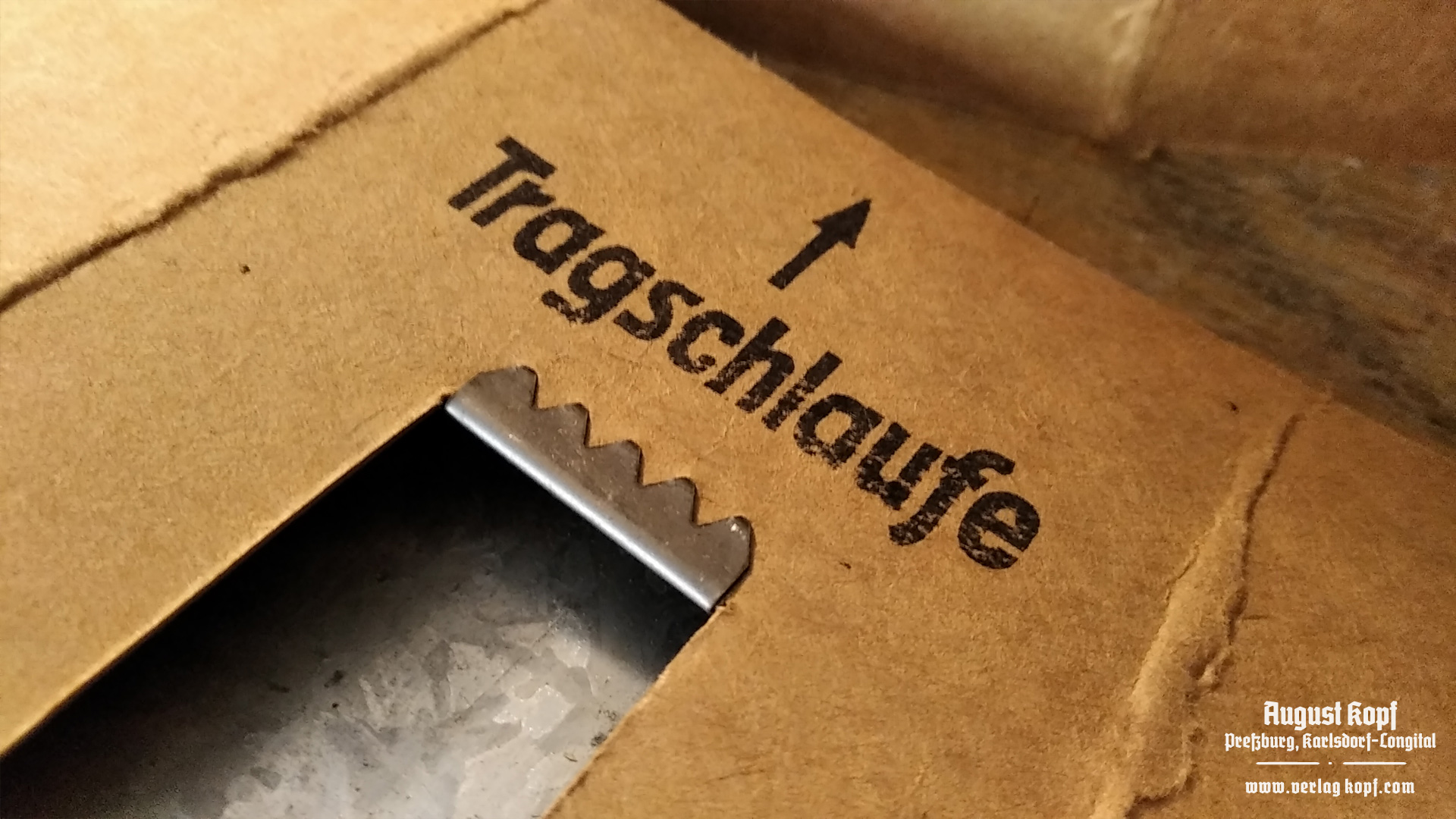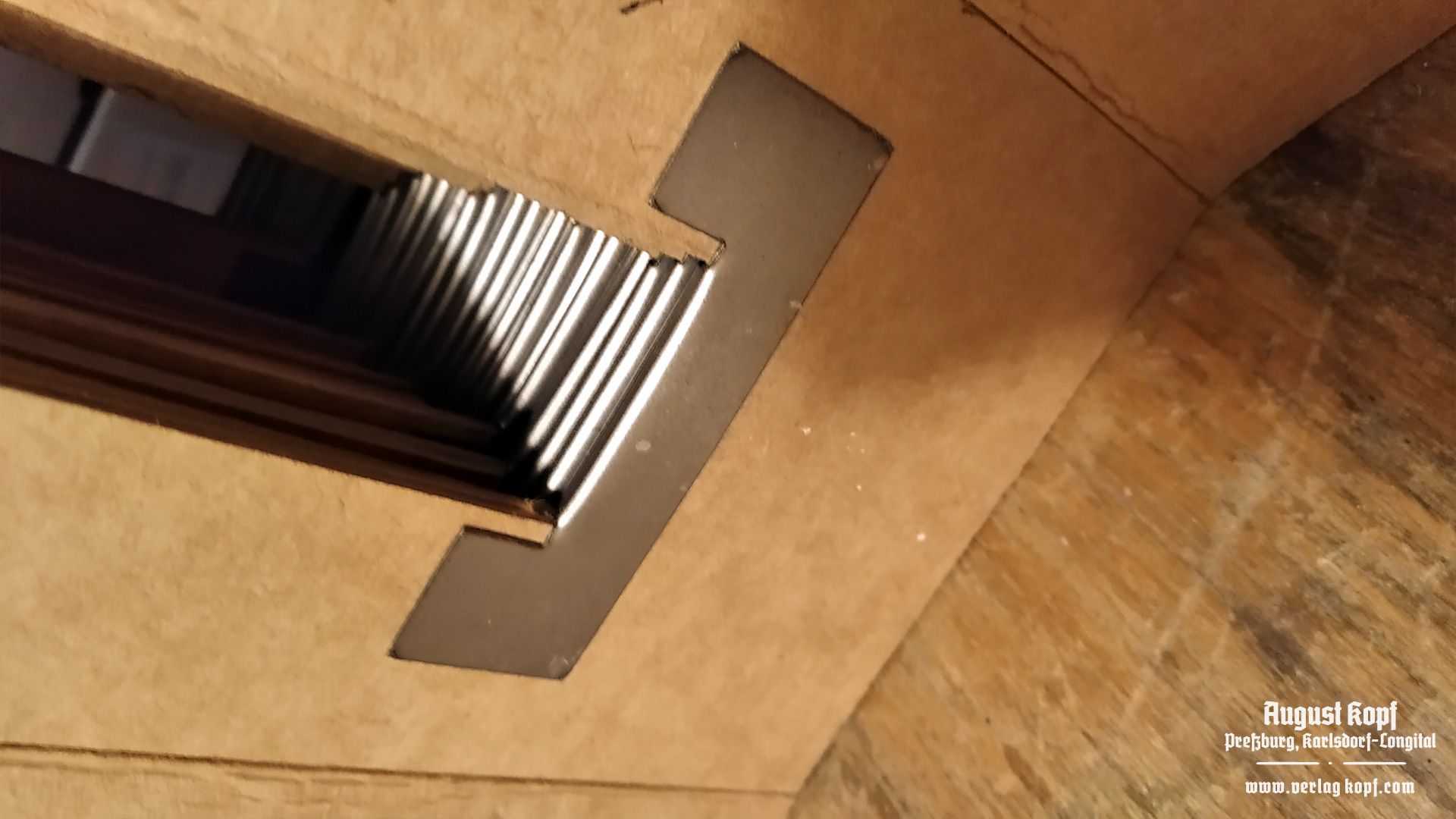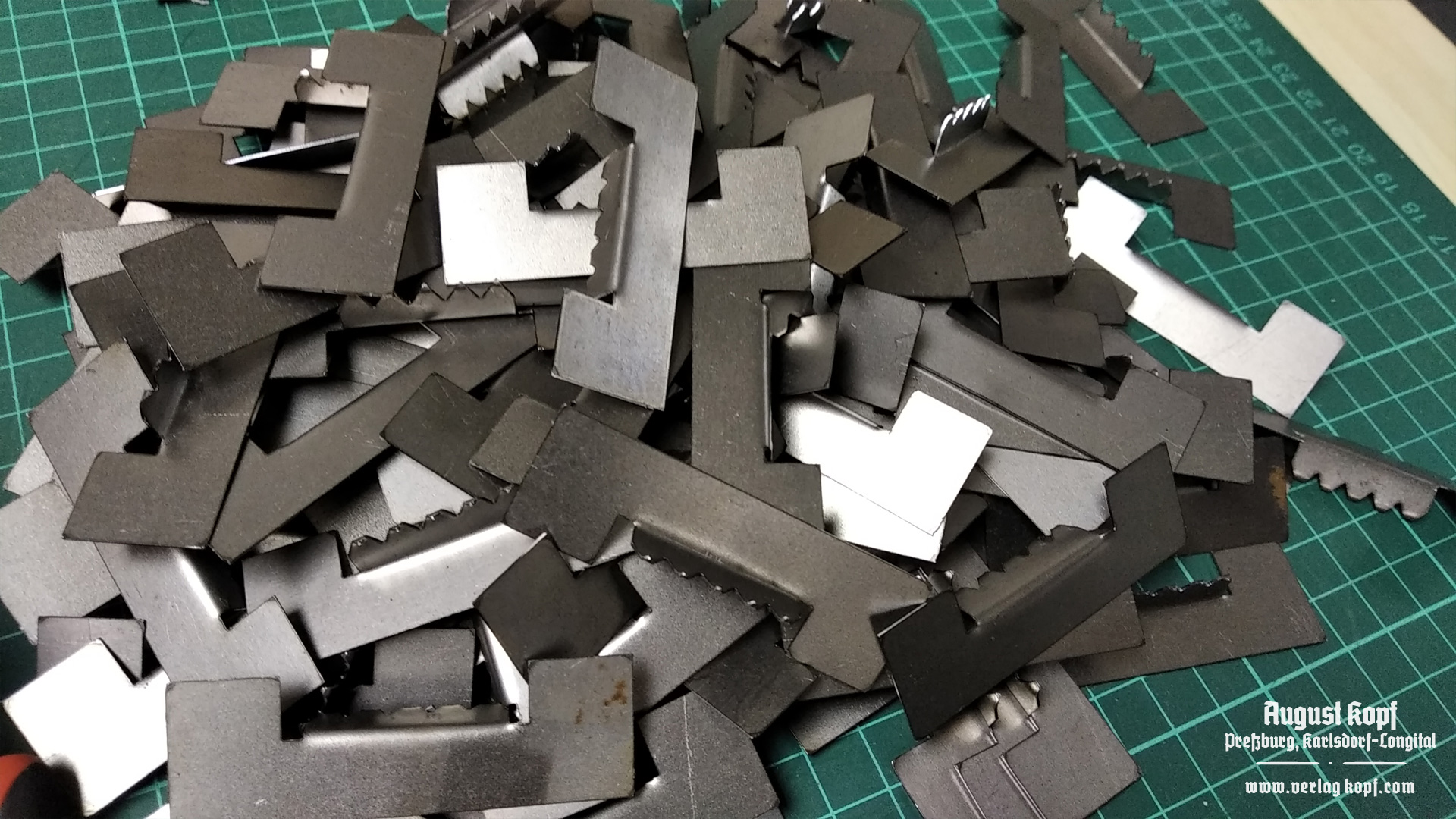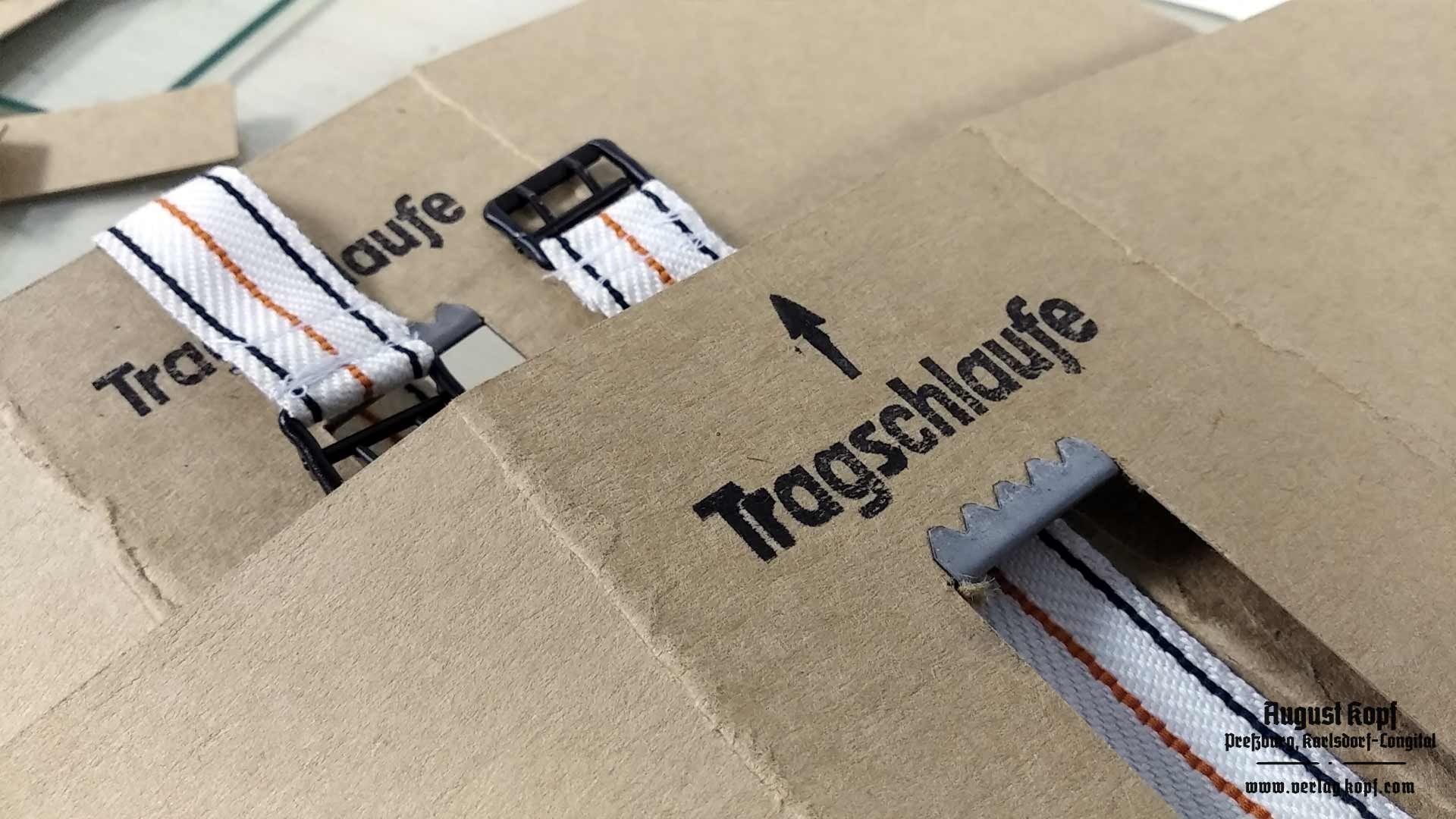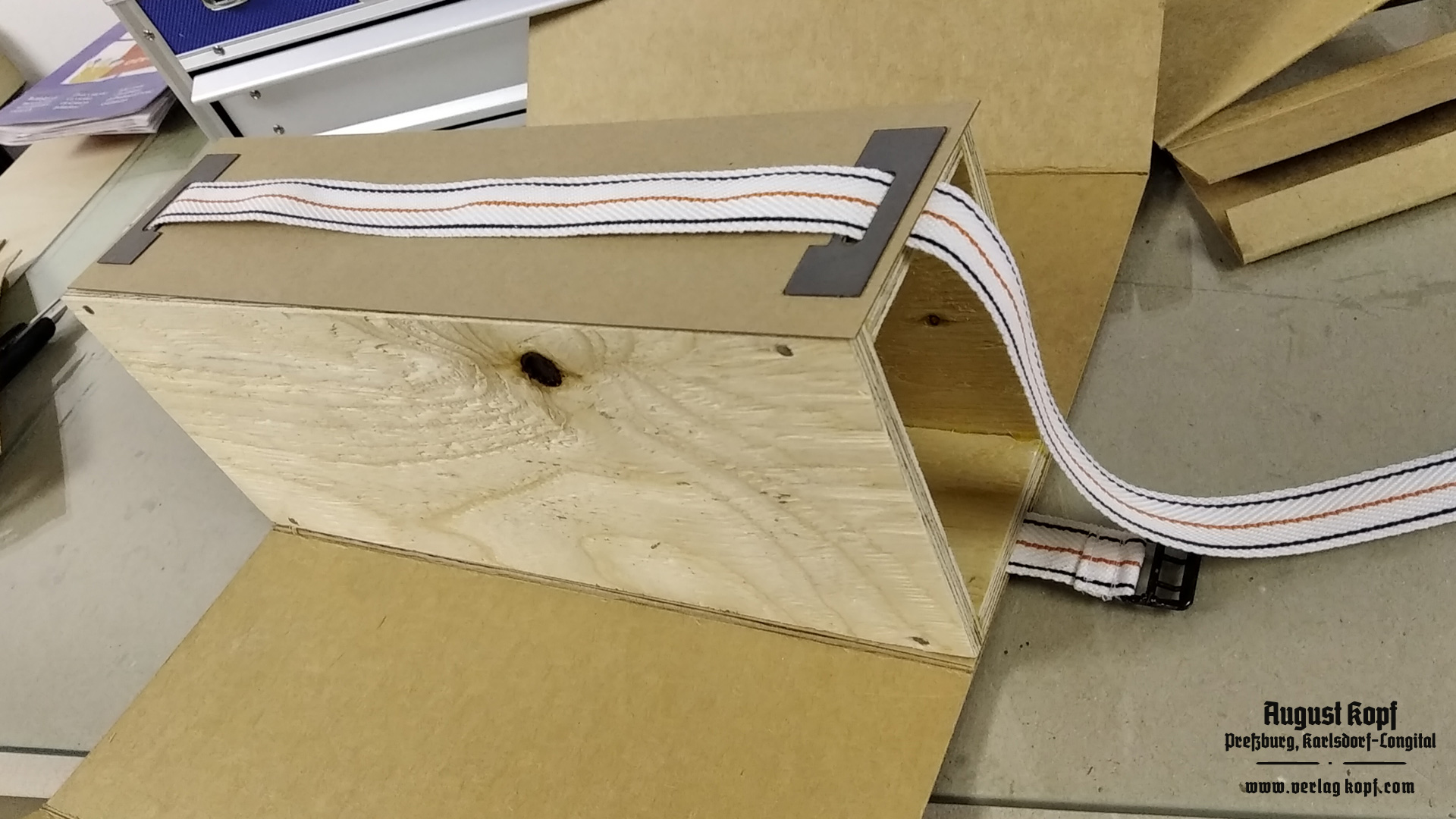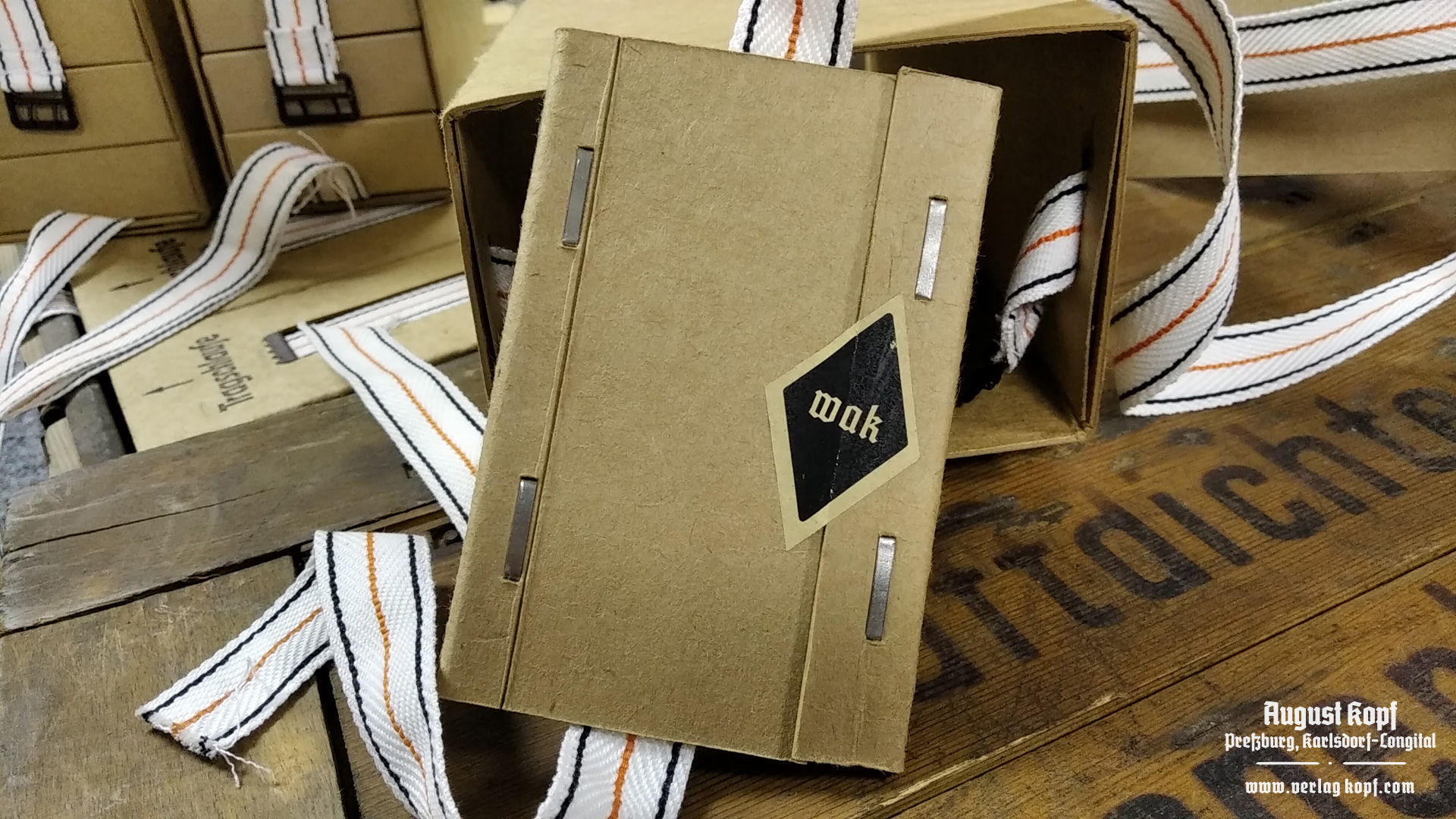 Beside classic features that all manufacturers provide - stamps and labels, we produced this packages with extra details such as:
steel reinforcing teeth
steel reinforcing eyelets for strap
custom produced strap
correct staples
buckles made in Germany
correct measurements (±1mm due to manufacture process)
We know that details matter!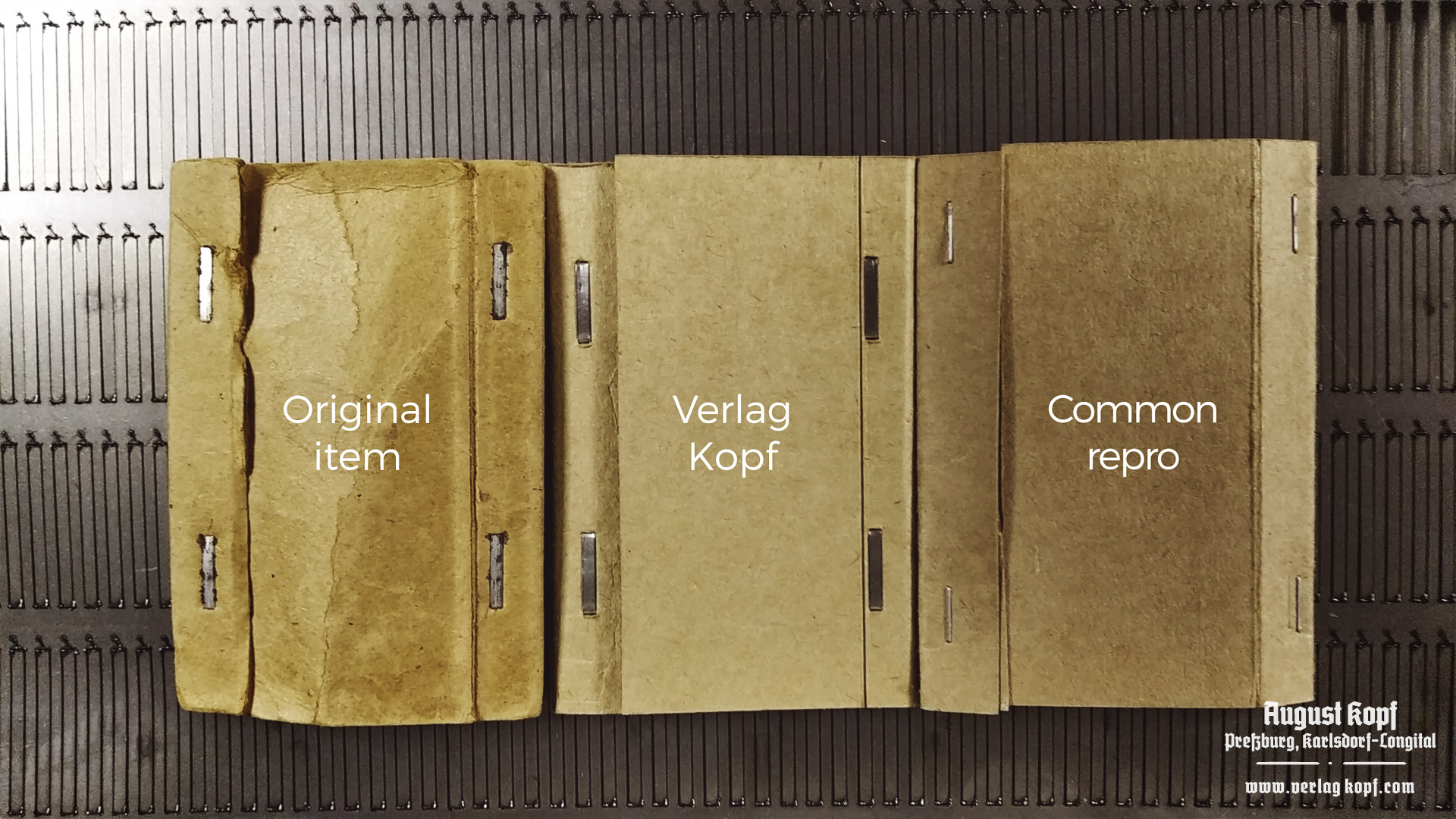 The journey is difficult, but once the product is finished, the use is really wide. Thanks to this product you can finish your collection of wooden boxes, upgrade historical exhibitions, use it for ammunition storage or shooting trainings, organize ammo on reenactment events...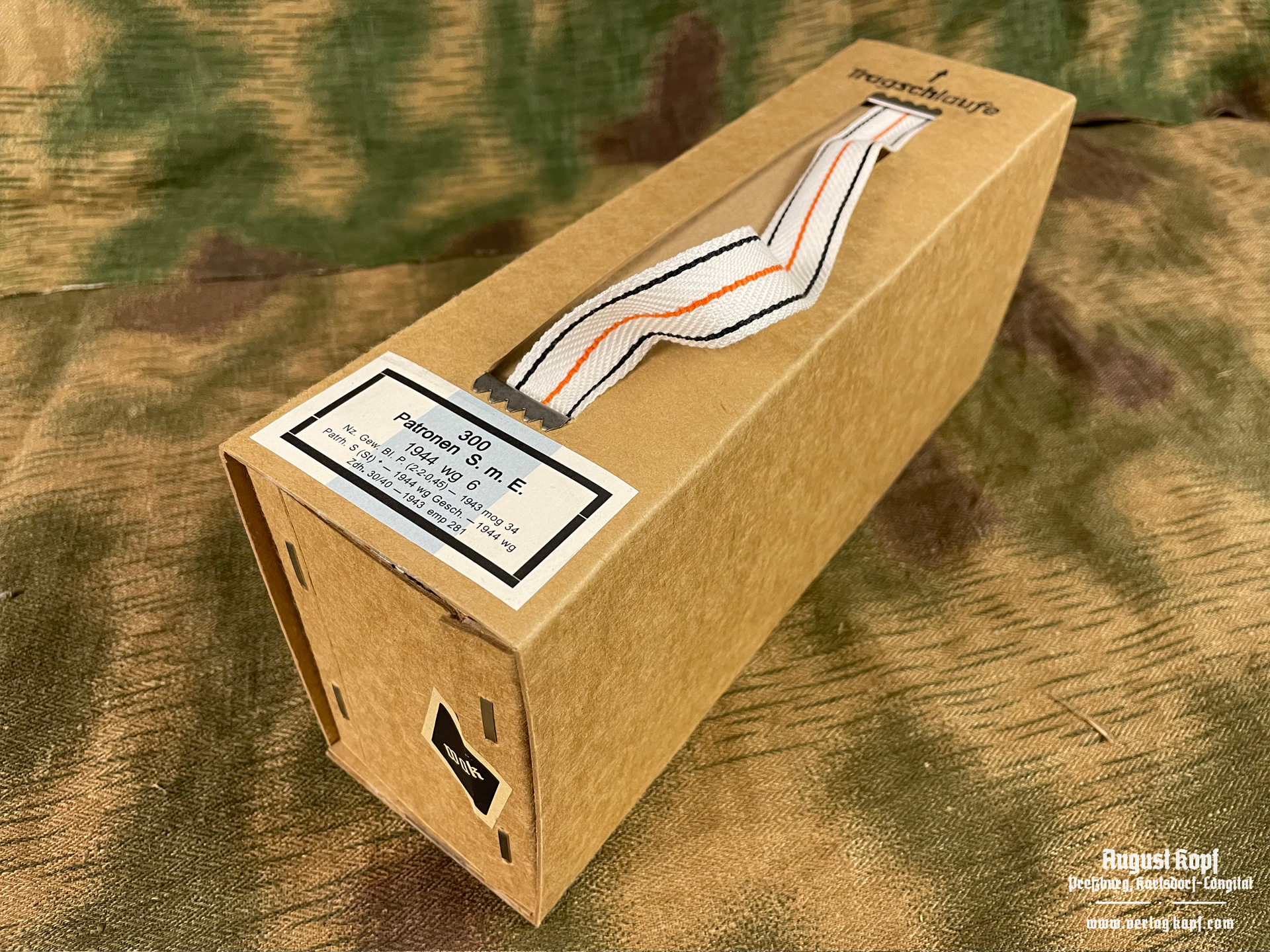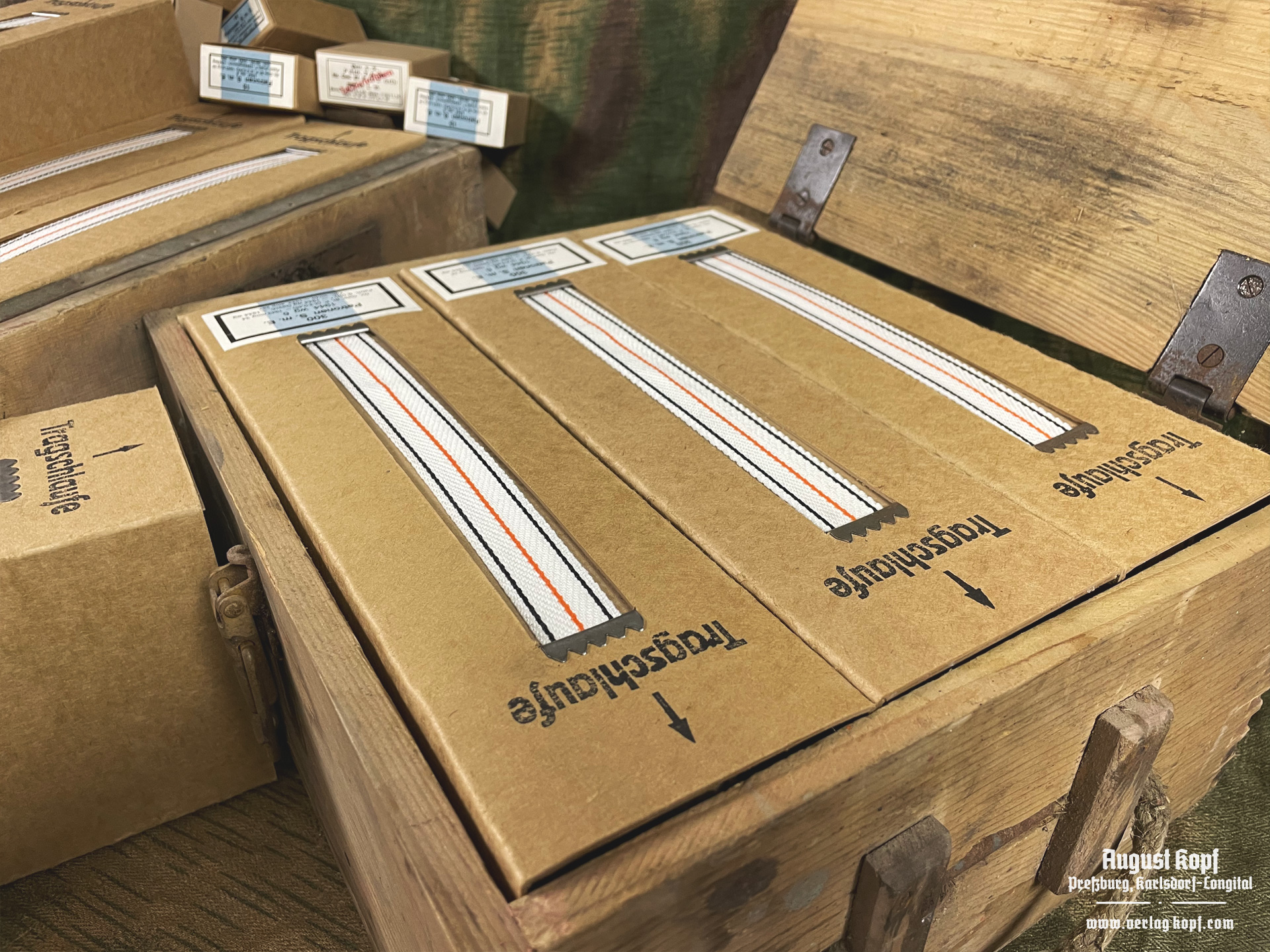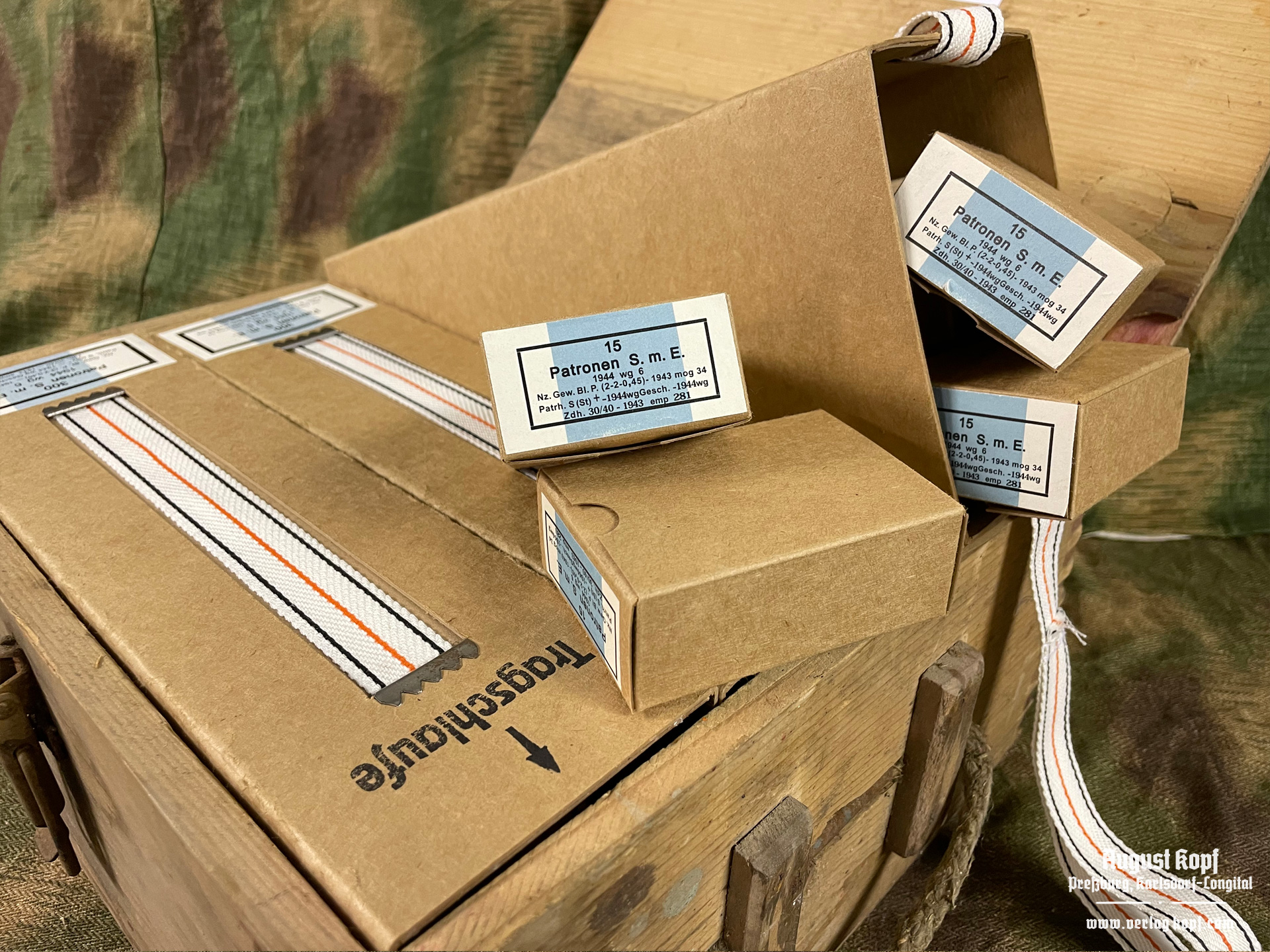 Another amazing aspect is the universal size that fits different ammo types! Suitable for packing ammo:
20 x 15 7,92mm x 58 (Kar 98, MG34/42 ...), total 300 Gewehrpatronen
52 x 16 9mm x 19 (MP40, P38, P08), total 832 Pistolenpatronen
28 x 15 Kurzpatronen 8 x 33 (Stg, MP44), total 420 Kurzpatronen

We know that in German machinery it depends on every millimeter, so we tested how it works with cumulative error of 1mm. Our Tragschlaufe was tested and fits wooden boxes:
Patronenkasten 900 - 3pcs OK
Patronenkasten 1500 without metal insert - 5pcs OK
Patronenkasten 1500 Luftdichter insert - 5pcs are very very tight, but possible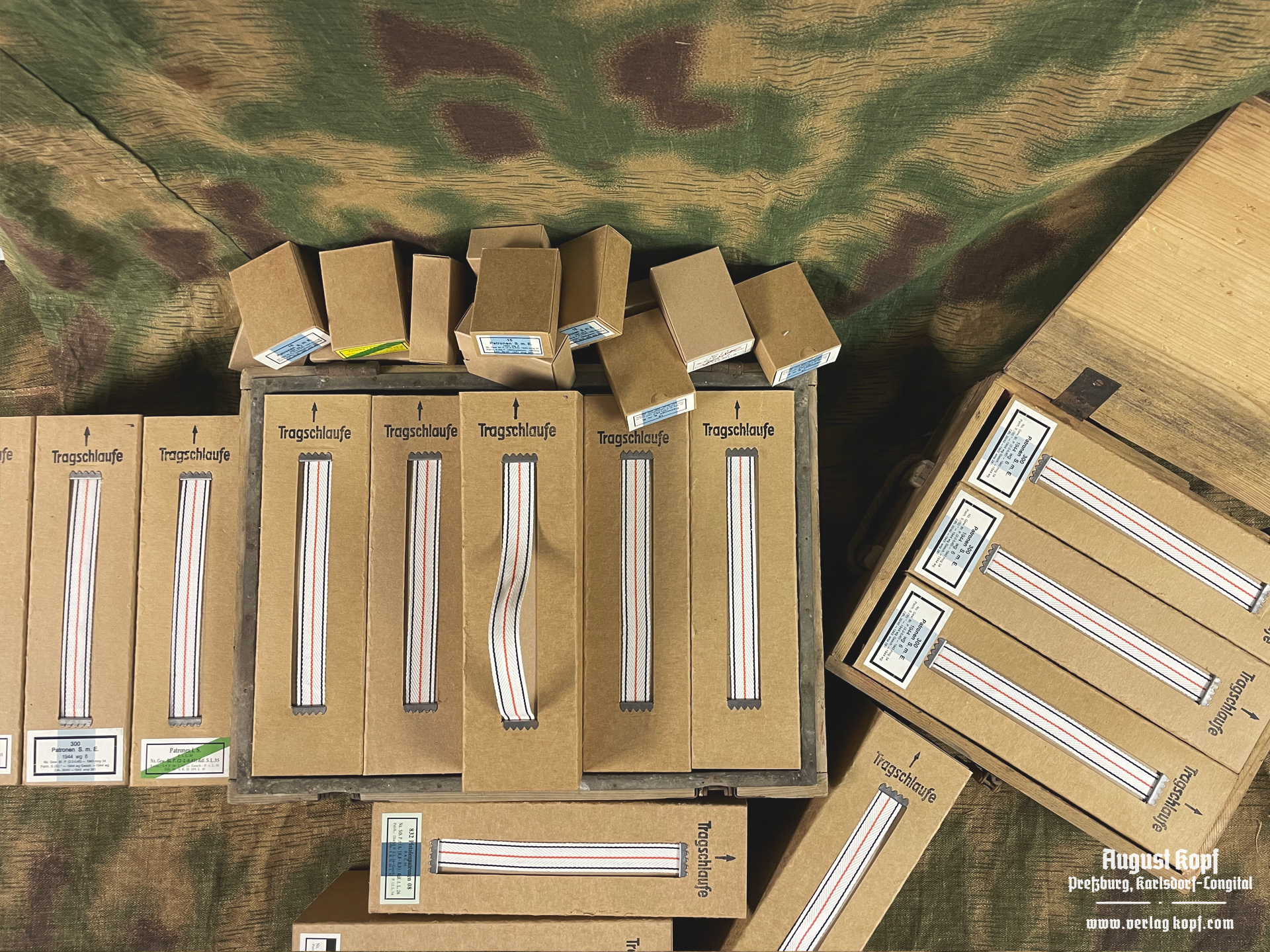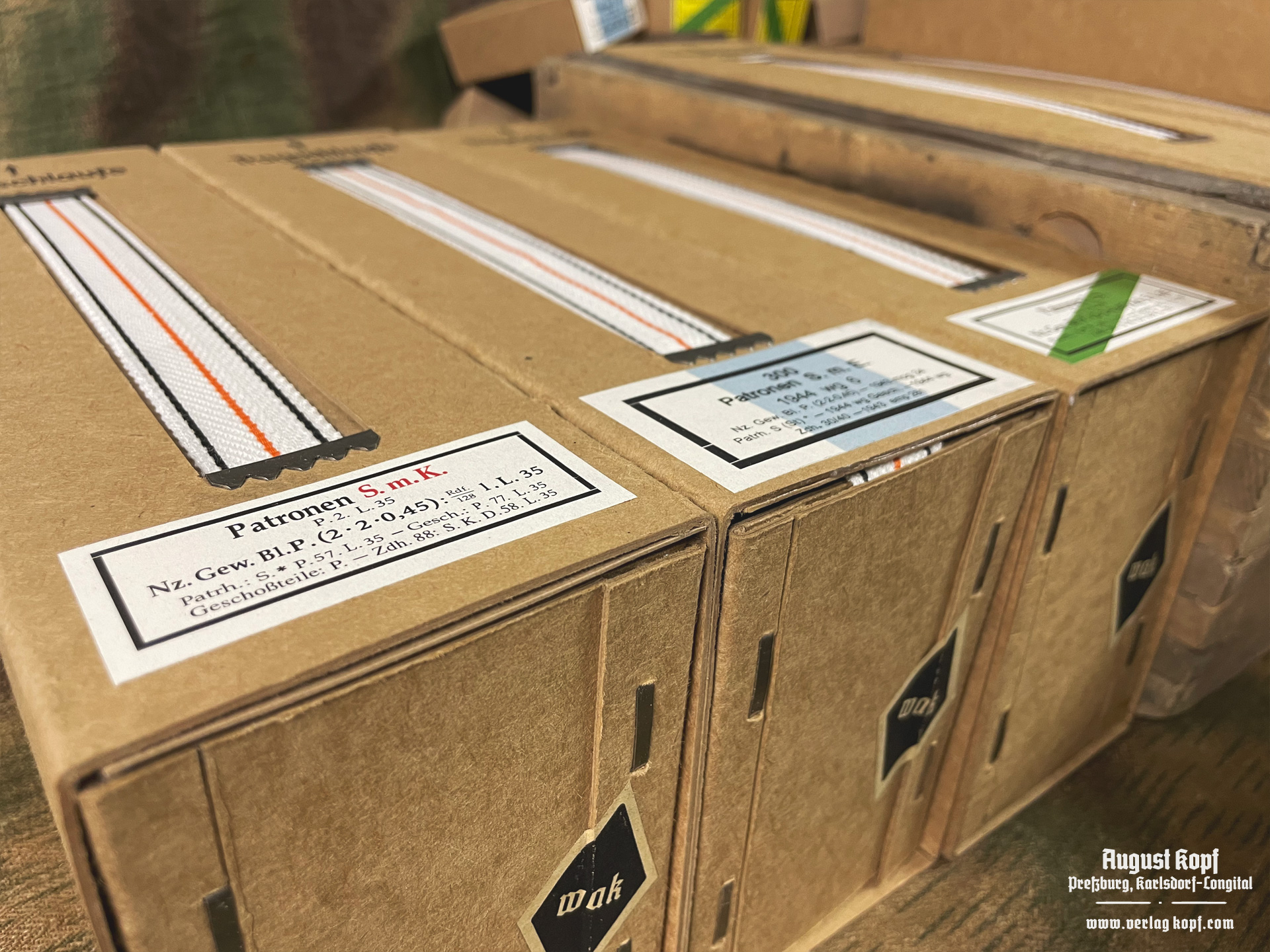 Currently we need to finalize last steps and prepare the dispatching. Sending of preorders is expected on early September (as you already experienced preorders, it could be slightly delayed).
We offer two versions in preordering phase:
1x Tragschlaufe + 20x standard 8x57 ammo boxes
After preordering phase, there will be available 1x Tragschlaufe empty in the standard offer.
Latest articles in blog