Tornister D-Ring Hook Set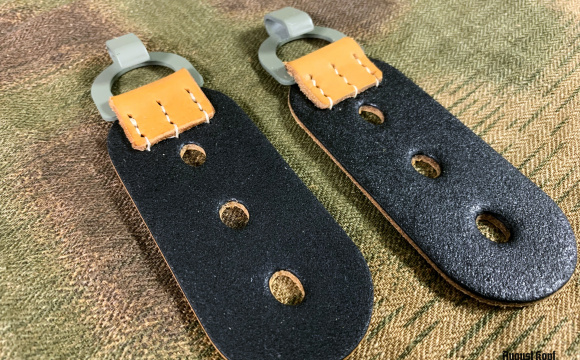 Category: Leather equipment
Item #486
Reproduction replacement D-Ring Hooks for German Tornister or "Affe". Made of quality leather with authentic hooks. These are beautiful replacements for restoring tornisters, rucksacks and other equipment like Essenträger, frame packs, radio packs and other equipment.

Please pick color version (black or natural) in comment. Two pieces.

Proudly produced in Pressburg, Slovakia.

Customers who bought this, bought also:
Similar products in category: