Complete set of Soldaten Liederbuch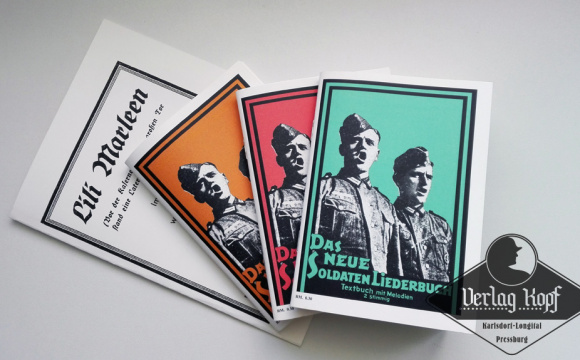 Category: Songbook, humour
Item #101
Since now you are able to create the most authentic look of your historical reenactment group.
This complete set of songbooks provides you with the best opportunity to reenact your historical unit. We have prepared all of three songbooks from a set called "Das Neue Soldaten Liederbuch".

Set contains three songbooks with the selection of the best german marching songs.

This set contains small gift - Lili Marleene notes with lyrics.

Customers who bought this, bought also:
Similar products in category: