Y-straps late war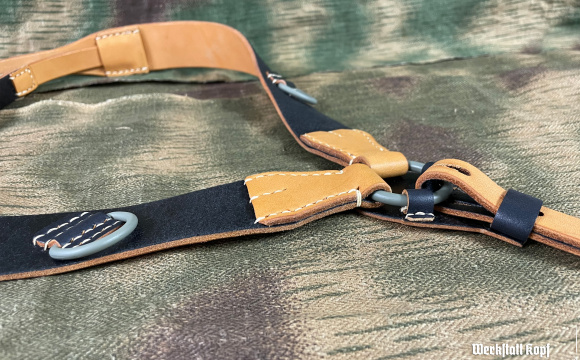 Category: Leather equipment
Item #672
Since August 2021 we restocked these superb locally made Koppeltragegestell or Y-straps. Model used from 1943.

Metal parts are newly made with precision on every detail. Enjoy top quality leather witch correct thickness.

Authentic leather marking and metal parts stamping.

Made in Pressburg.

Made on request, production time cca. 30 days.

Customers who bought this, bought also:

9.49€
Out of stock.

9.90€
Out of stock.
Similar products in category: