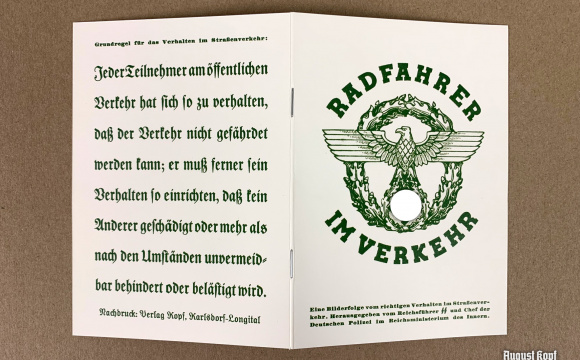 Cyclists in traffic is a nice continuation of the Verkehr instructional booklet series. Do you know how to ride a bike properly? Find out more from a cyclists point of view in this authentic and attractive booklet.
Total 20 pages.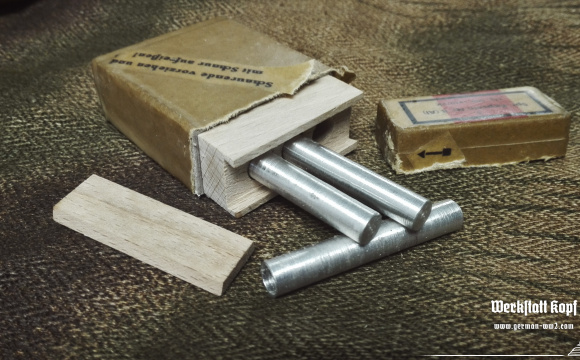 This product is currently out of stock.
Login
to add it to your wishlist.
Interesting set for bicycle units. Complete Sprengkapsel n8 wooden box filled with 3 repro detonators, in protective cardboard package, sealed with labels. Absolutely unique and only reproduction on market. Meets all requirements to be considered an original. This particular item is ideal for completizing your bike-grenade box.