D Ration 12oz type II. chocolate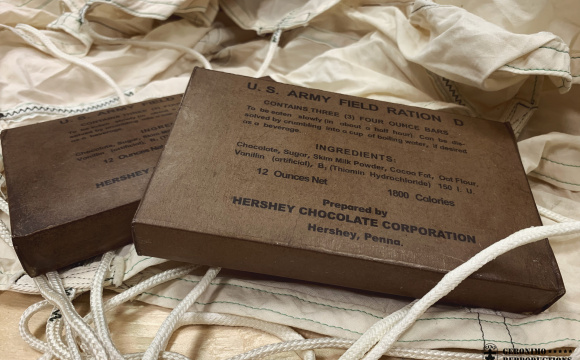 Category: US rations
Item #615
Extremely rare package of chocolate dedicated for US pilots survival kits. Nowdays its impossible to find original for a fair price or a reproduction in a proper quality.

Type II D Ration with 3 individually cellophane-wrapped D bars (4 ounce each) in a wax dipped paperboard carton. This reproduction is made in accordance to the original specifications. Type II D Rations were most often used in various survival kits for airmen.

Enjoy this special offer. You will receive 1 package = about 350gramms of quality chocolate.

Customers who bought this, bought also:
Similar products in category: