US 2OZ Chocolate Ration D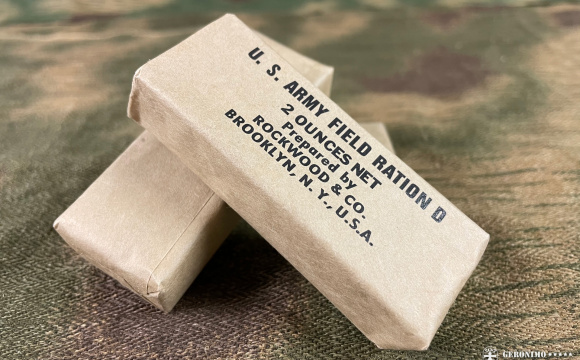 Category: US rations
Item #402
Pocket piece of tasty chocolate in WW2 wrapper design Ration D. The shape is based on original design.

D ration was developed in the midwar period as one of the basic field rations of the US Army. The 2OZ version was designed to be a part more complex rations – not issued individually as the 4OZ type I. Our reproduction is made in accordance to the original specifications, the only thing we do not follow is its taste, the original one was designed to "taste just a bit better than a boiled potato", but ours taste awesome – try it! Actual edible content, sold for display use.

Enjoy the great work of our confectioner chef! Weight is exactly 2oz.

Customers who bought this, bought also:
Similar products in category: