Showing results for hashtag #chocolate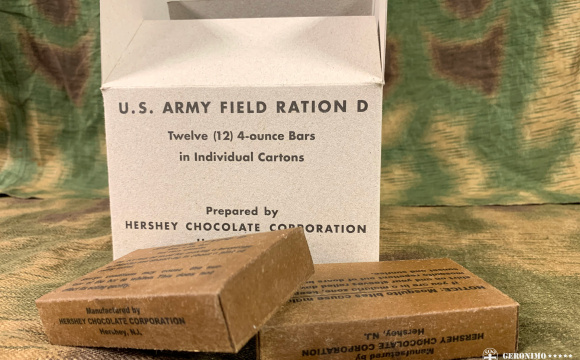 An authentic complete box, full of 4oz chocolates in authentic cardboard wrapping. All sealed and waxed to prevent moisture. Chocolates are individually wrapped and packed, all 12 with matching design. Shape is based on original. This package should last you for some time! It is 1,5kg of tasty chocolate.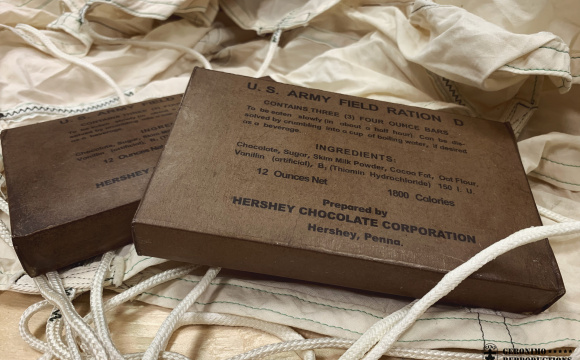 This product is currently out of stock.
Login
to add it to your wishlist.
Type II D Ration with 3 individually cellophane-wrapped D bars (4 ounce each) in a wax dipped paperboard carton. This reproduction is made in accordance to the original specifications. Type II D Rations were most often used in various survival kits for airmen. As far as we know, nobody is reproducing these to such detail!