Return to blog list
Winterhilfswerk vs. Zimná pomoc
Published on 15. Dec. 2018
Visited 1925x
I wonder if somebody click on this strange article title in strange language. Most of you probably know the Winterhilfswerk institution that served to help a lower social class. If you don't know the term, you probably know all the badges and small gifts which occur on markets and eshops. These were given as a gifts for contributing to public collections.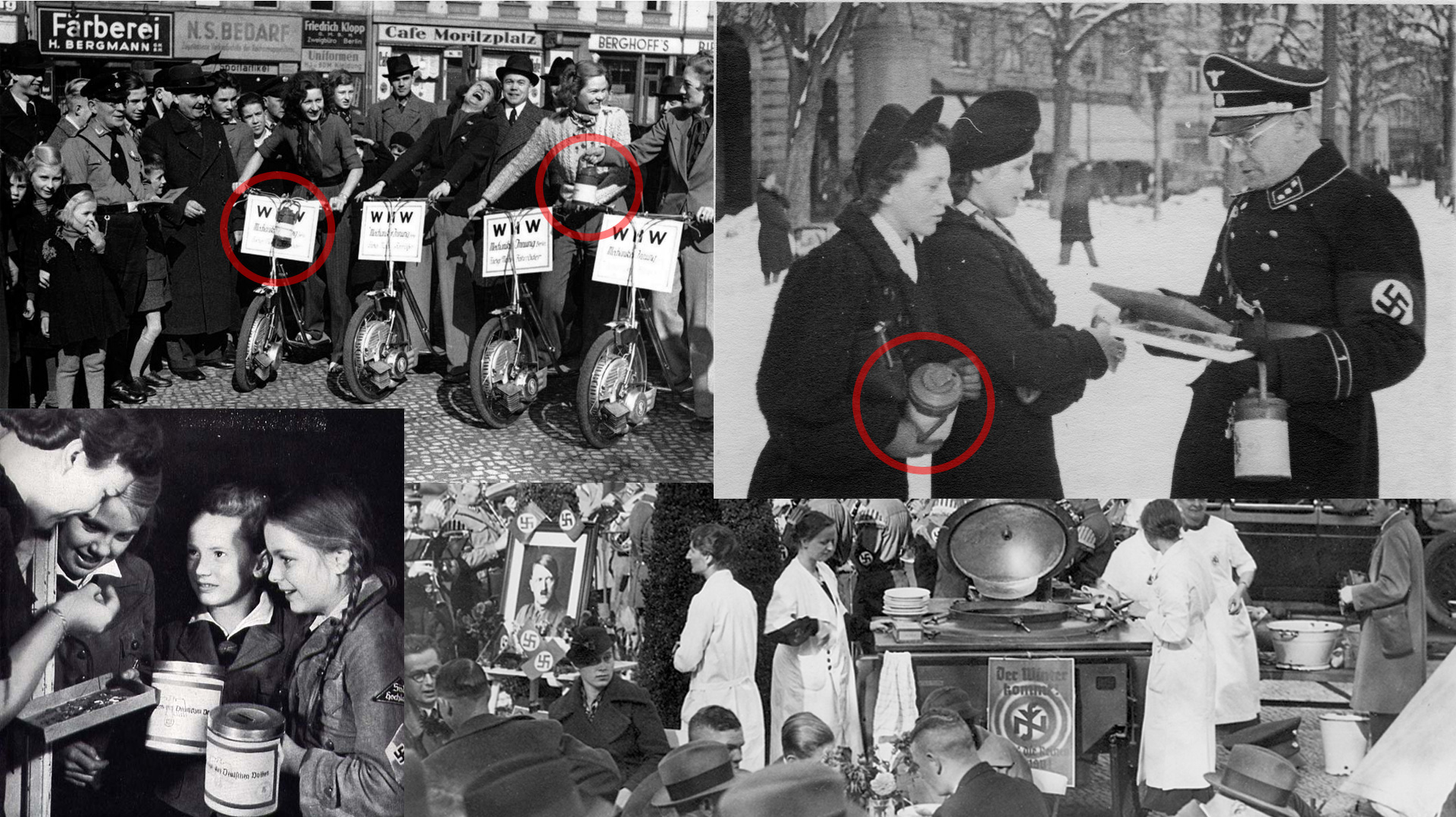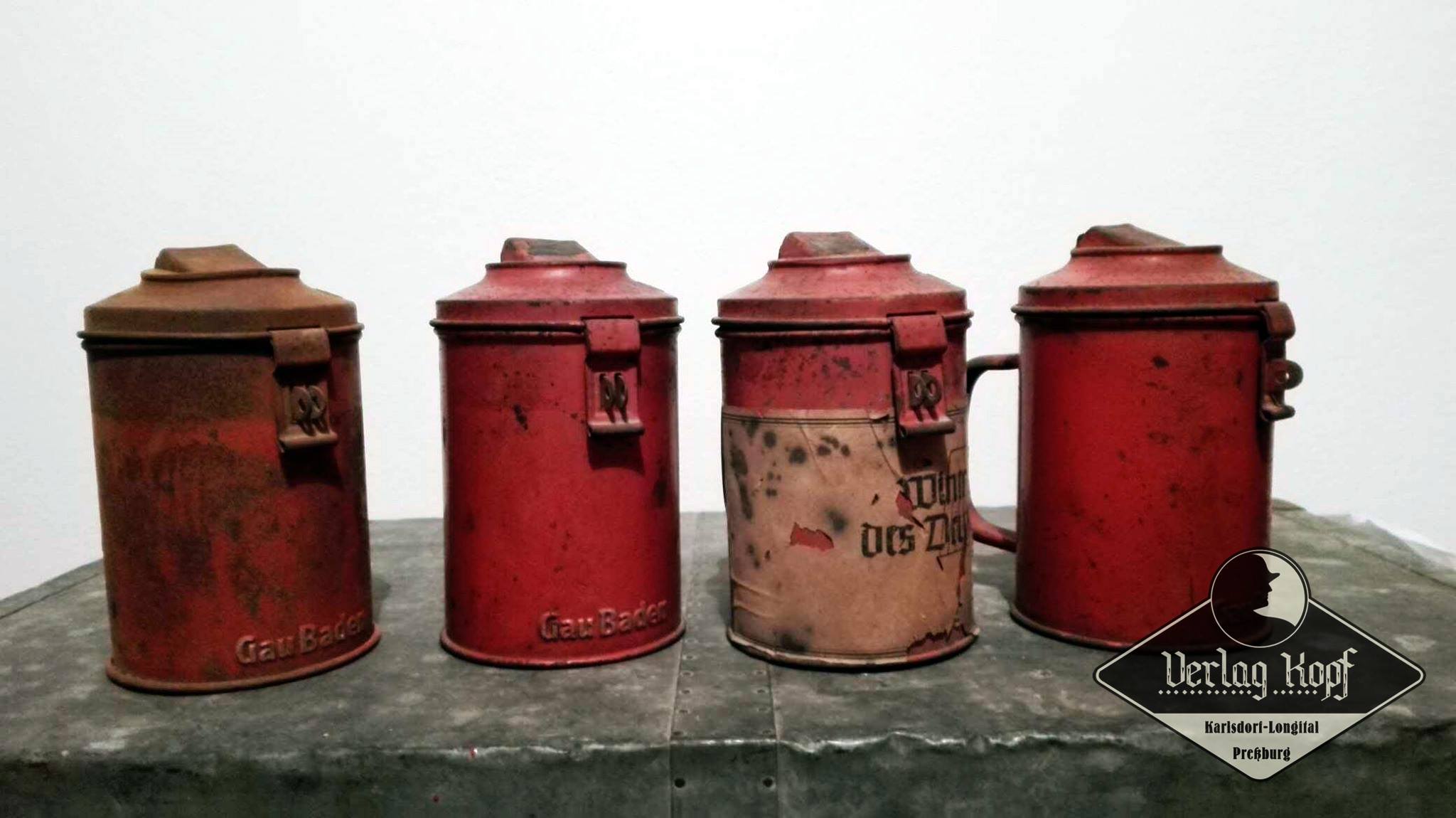 This year I was lucky to fulfill my old dream about having one of these magical cashboxes. Heh - I was lucky enough to fulfill it four times at once. One of cashboxes was almost complete, part of the label was destroyed, and other three had labels removed (probably after the war, when all with forbidden symbols were removed or destroyed, similar story to Luftschutz helmet decals).
In this case, I worked few hours to reproduce the missing labels to restore the lost beauty of these moneyboxes.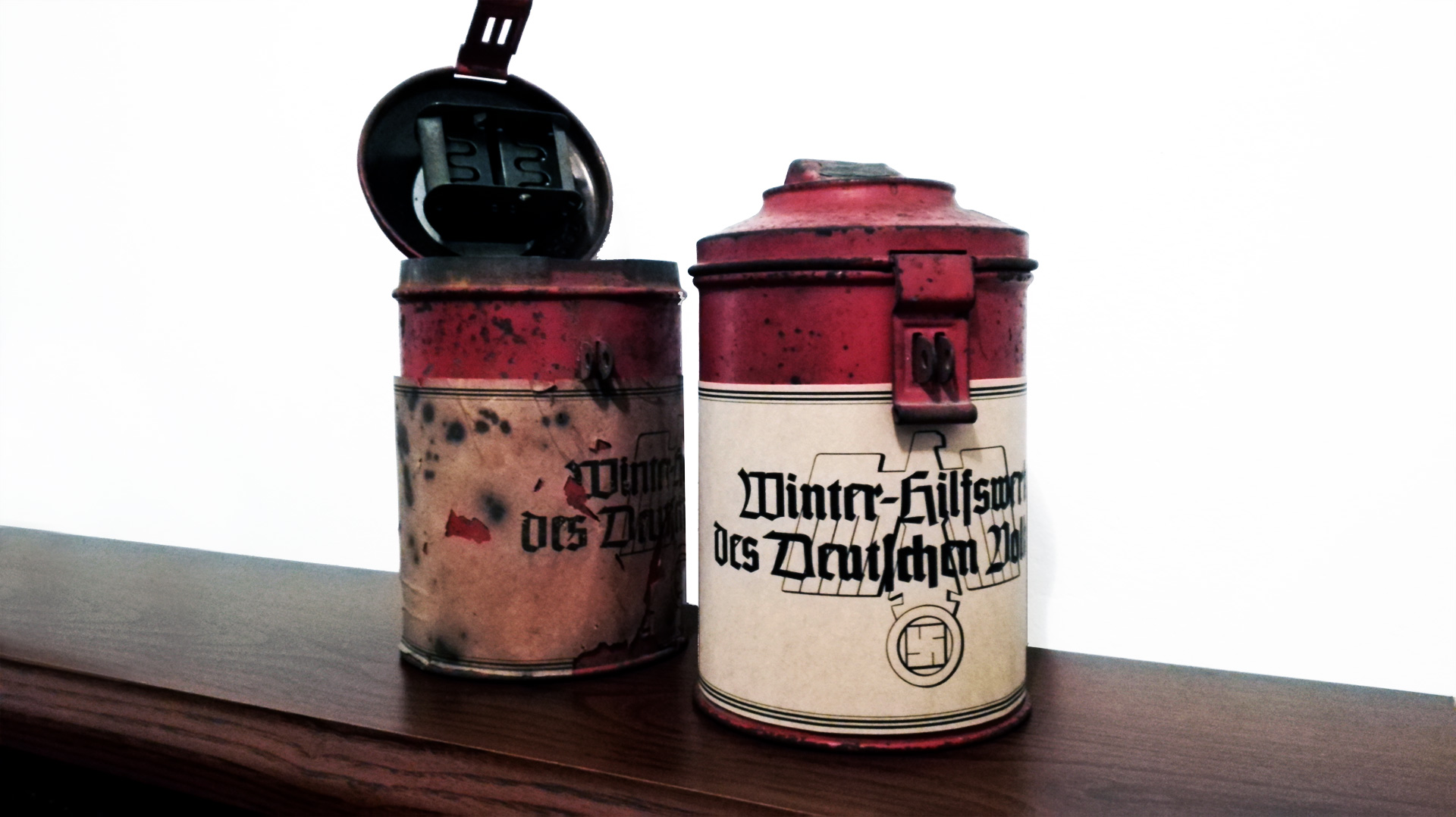 Few days after I found out that also Reichs neighbor - Slovak state, had its own Winter help event, called "Zimná pomoc". It is not so famous, but it's just as interesting!!! Sooo, I quickly bought another old cashbox and added a label to imitate the photos. Photos are from Pressburg in 1943.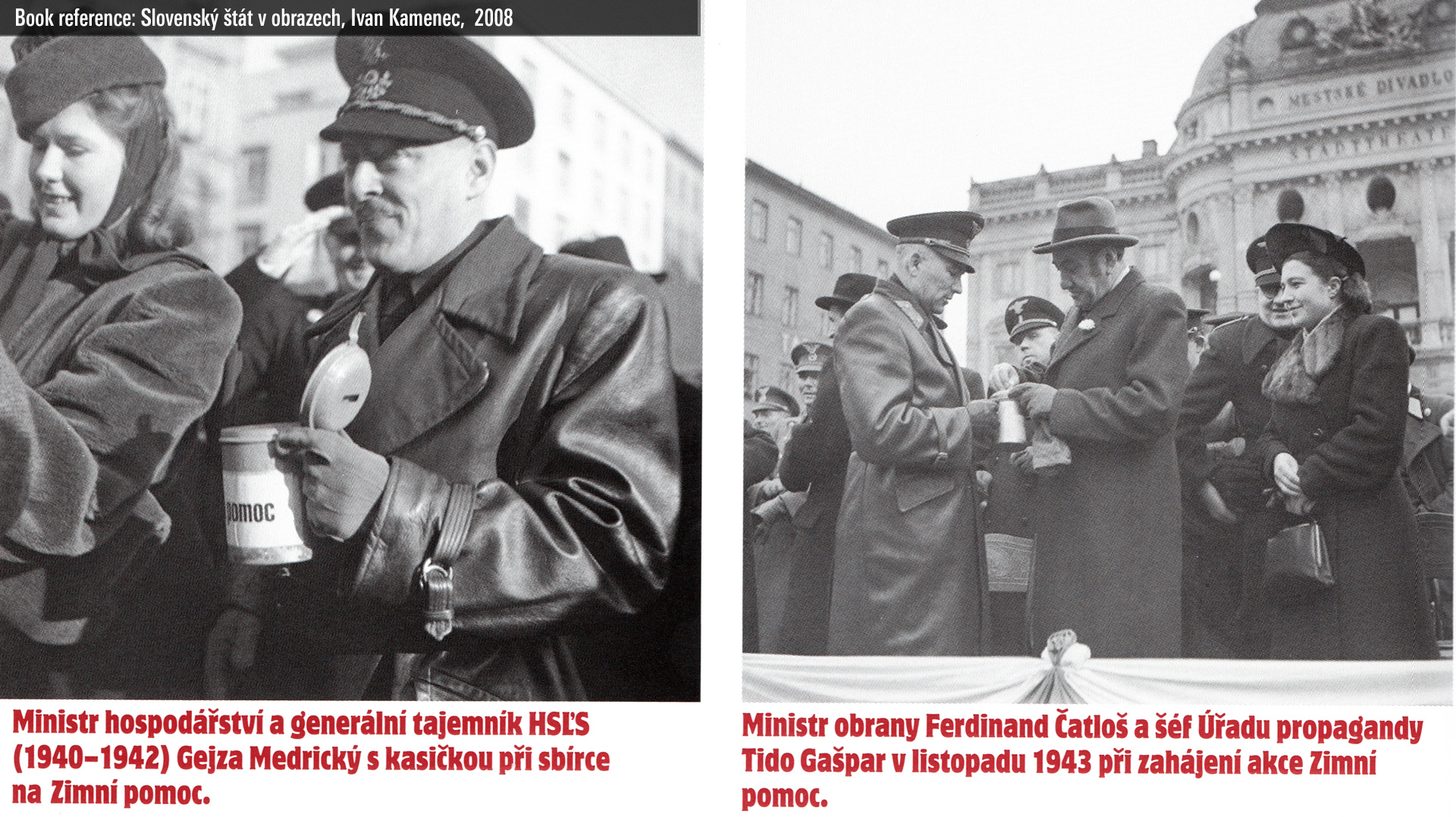 Comparing the one holded in hand and this on next photo, I am very satisfied with result.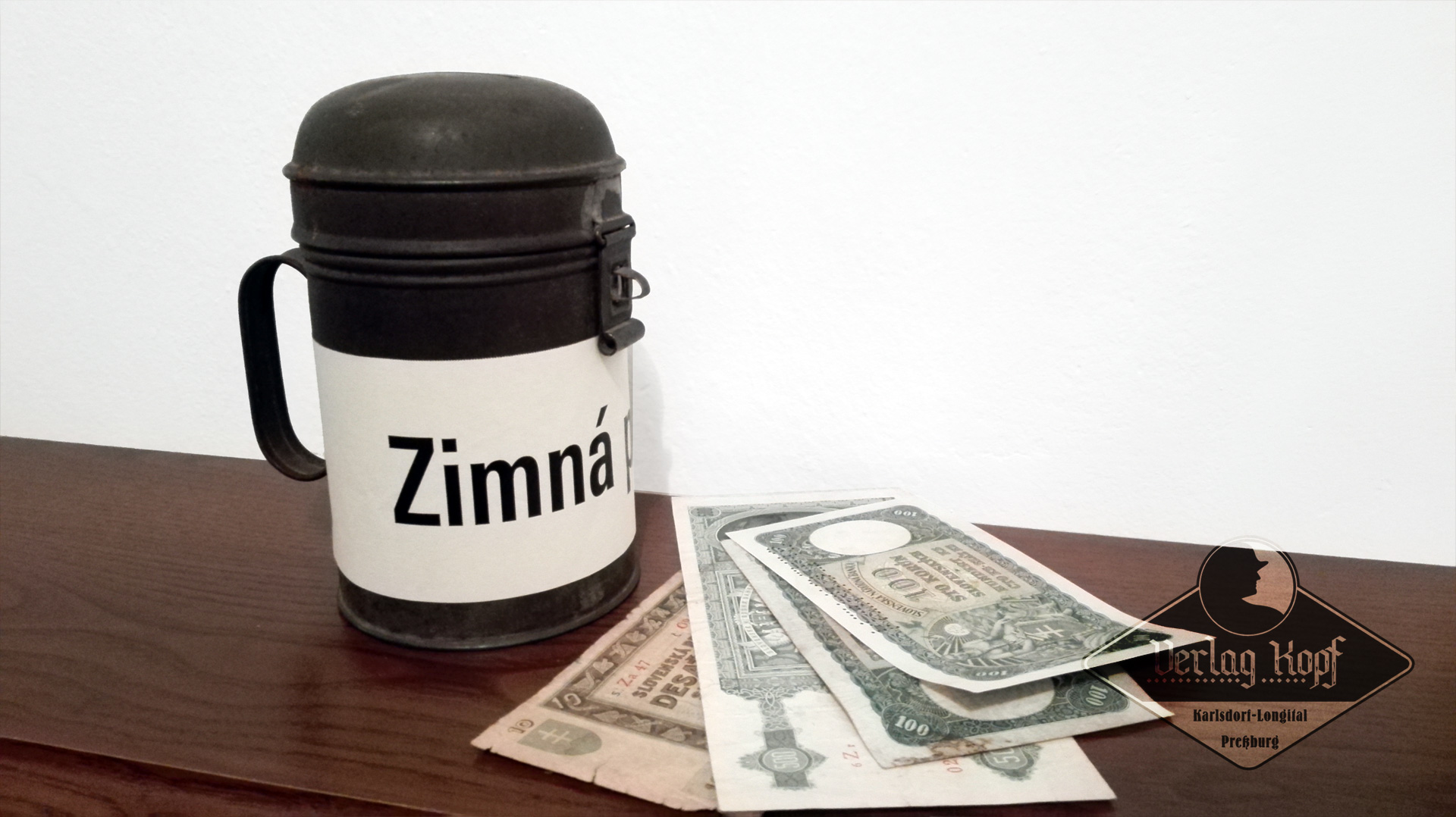 Slovak label is much simpler than German one, as well as the shape and construction of the box and input mechanism.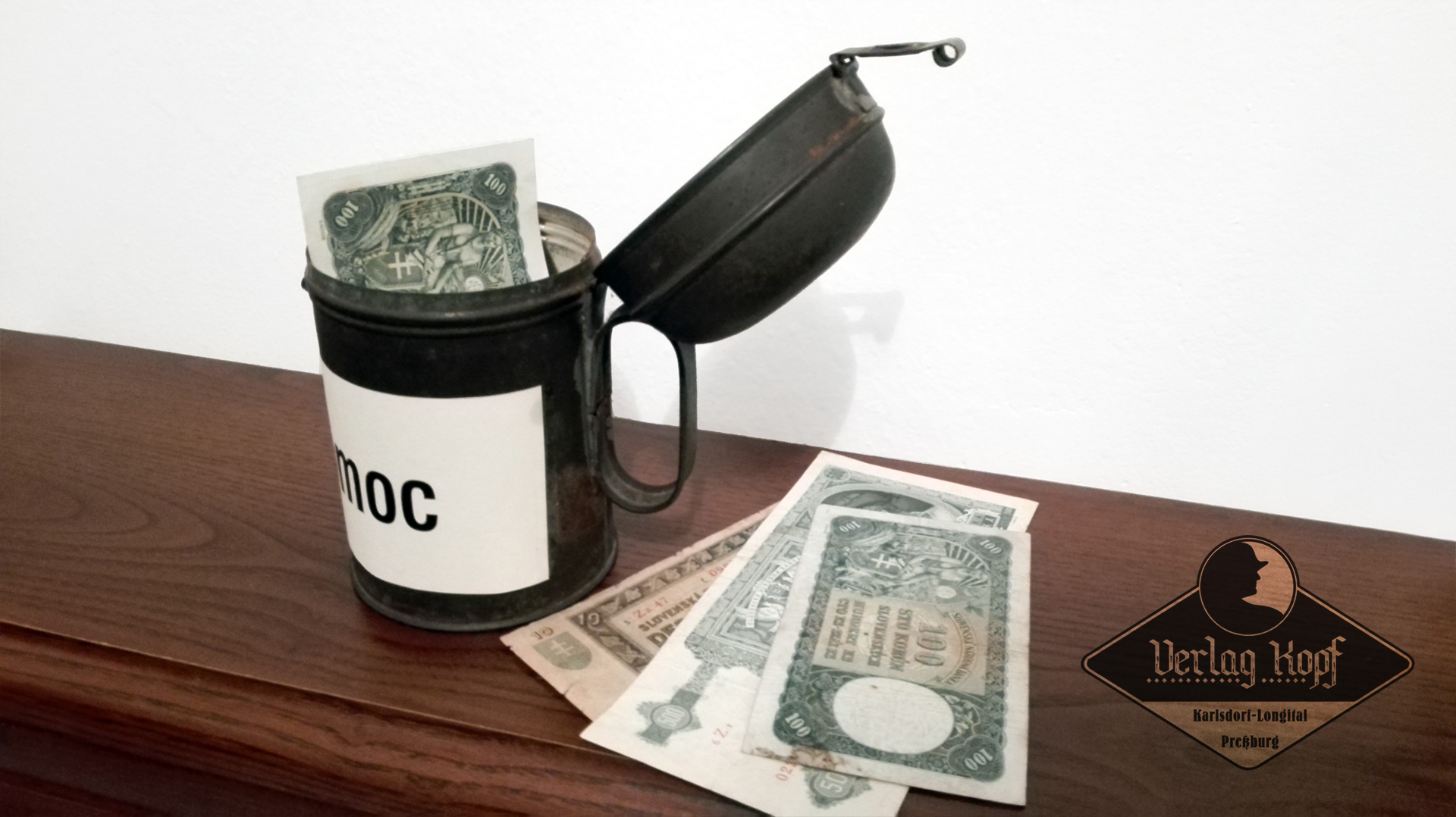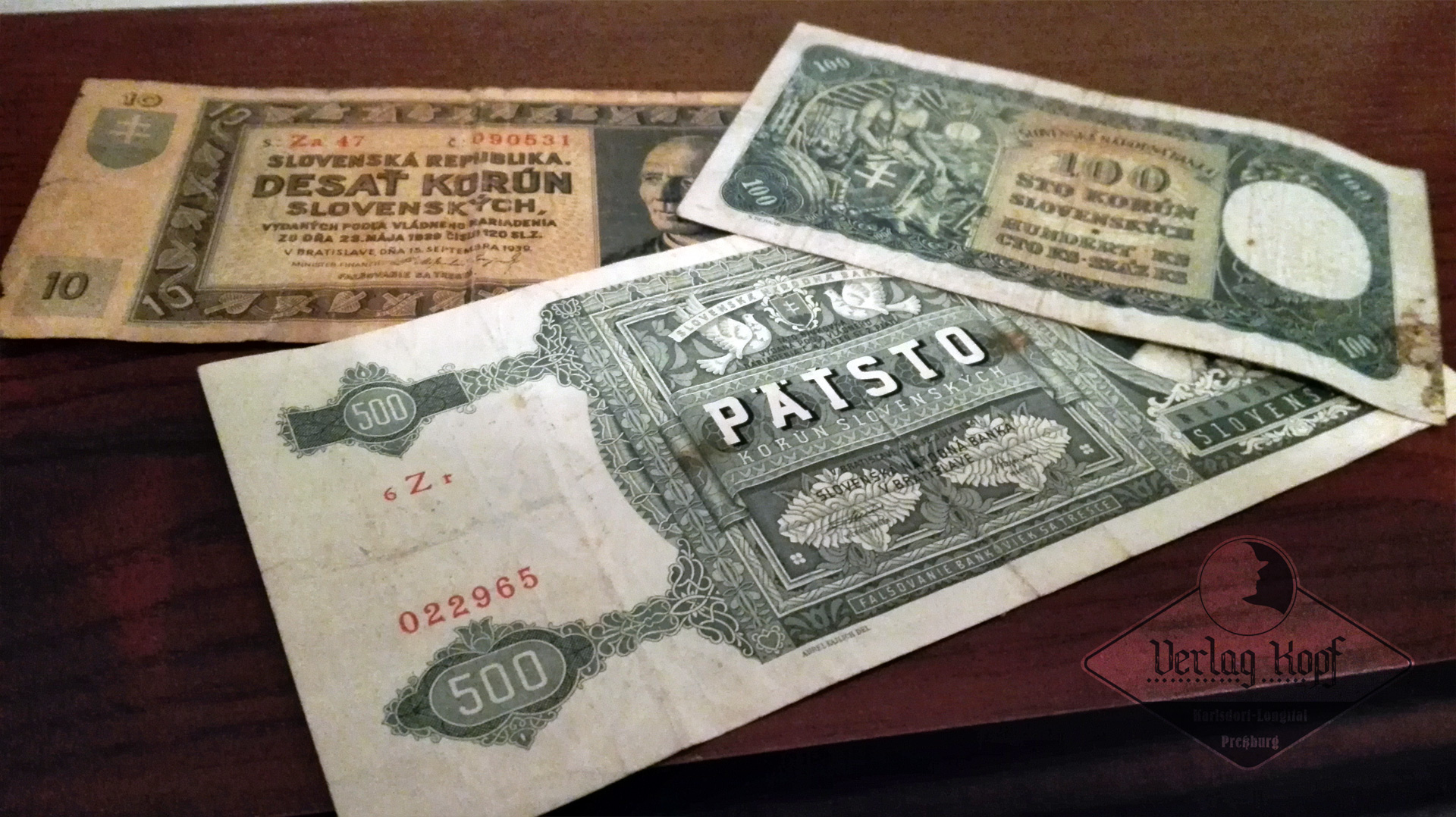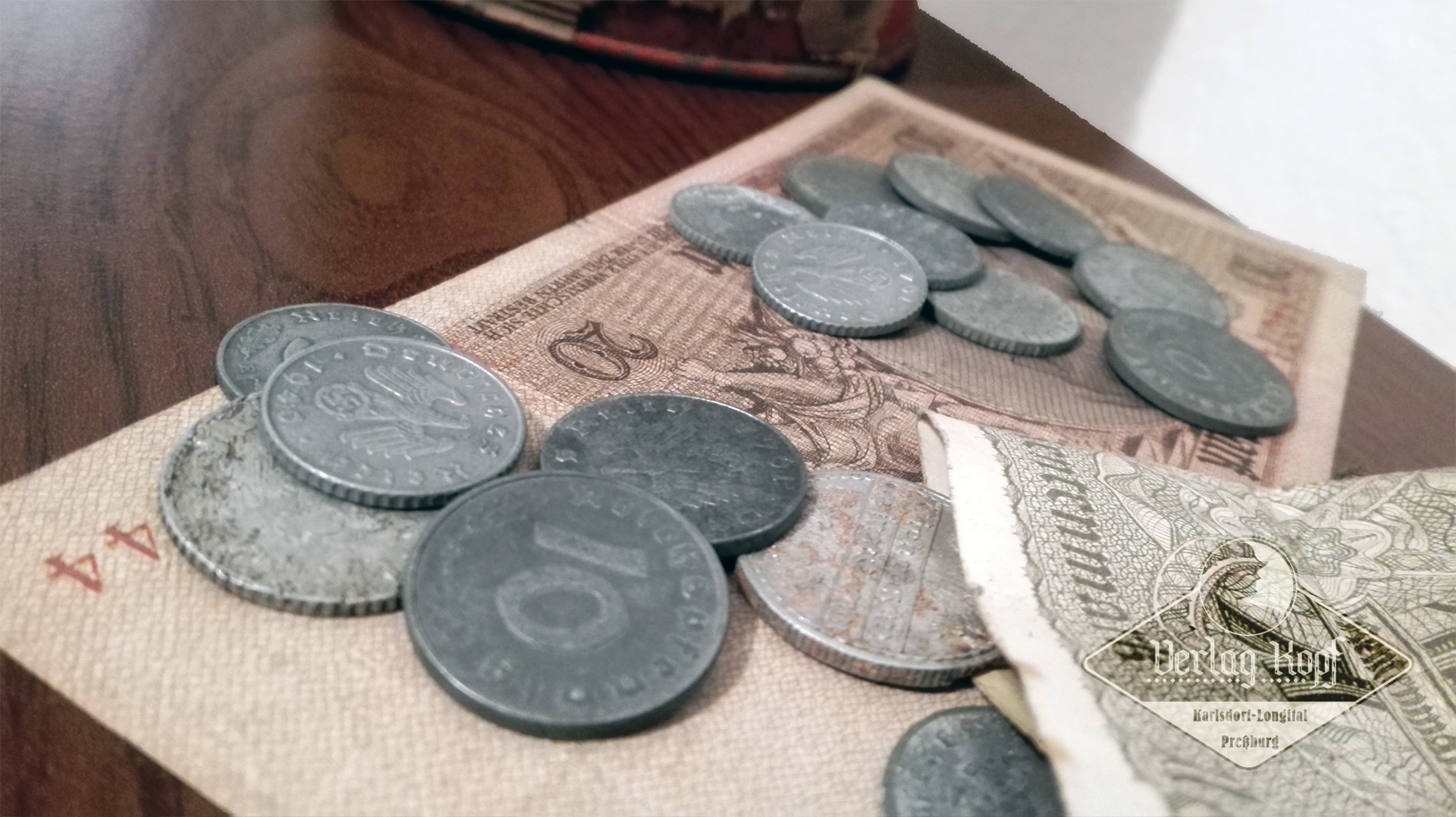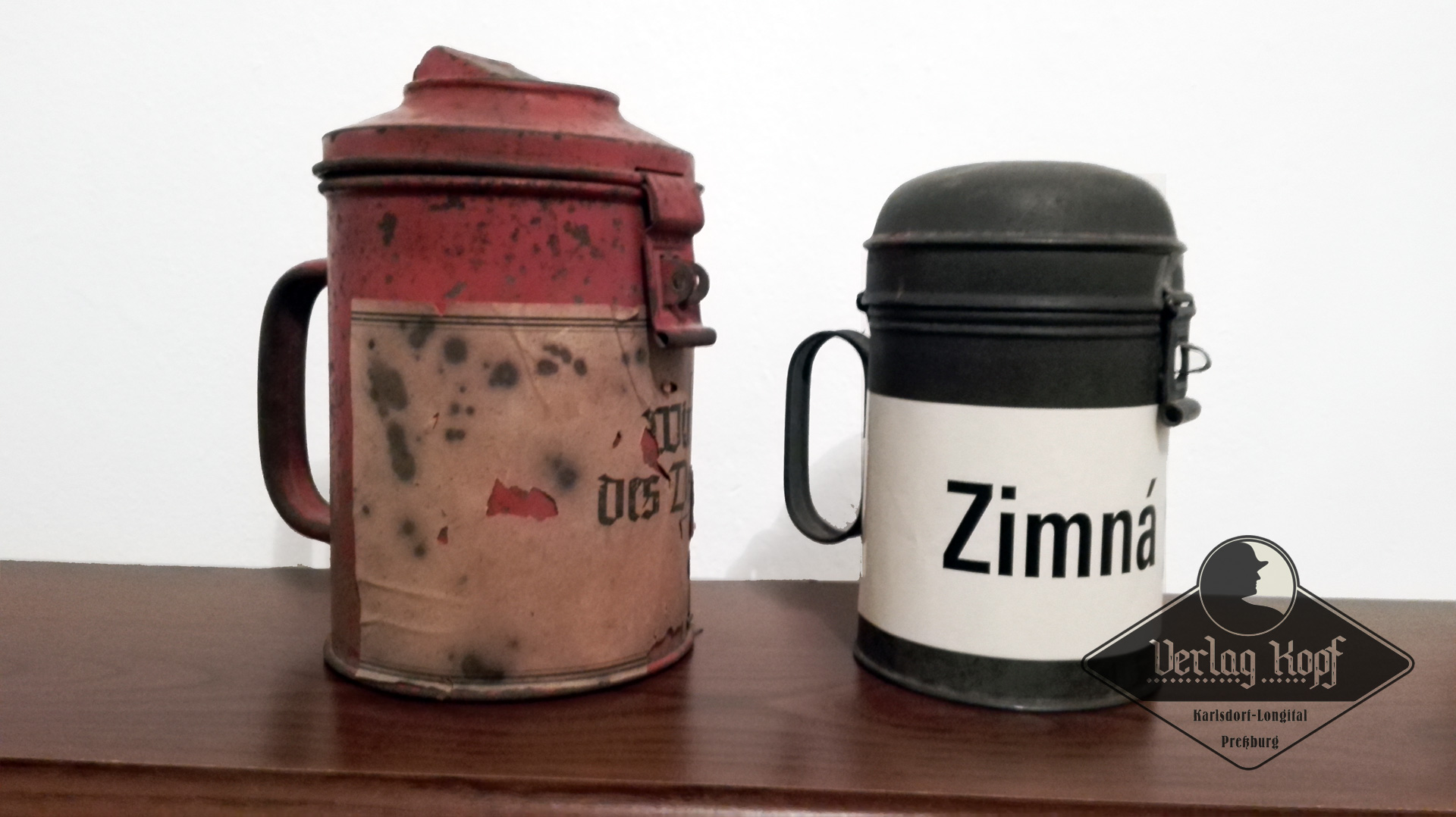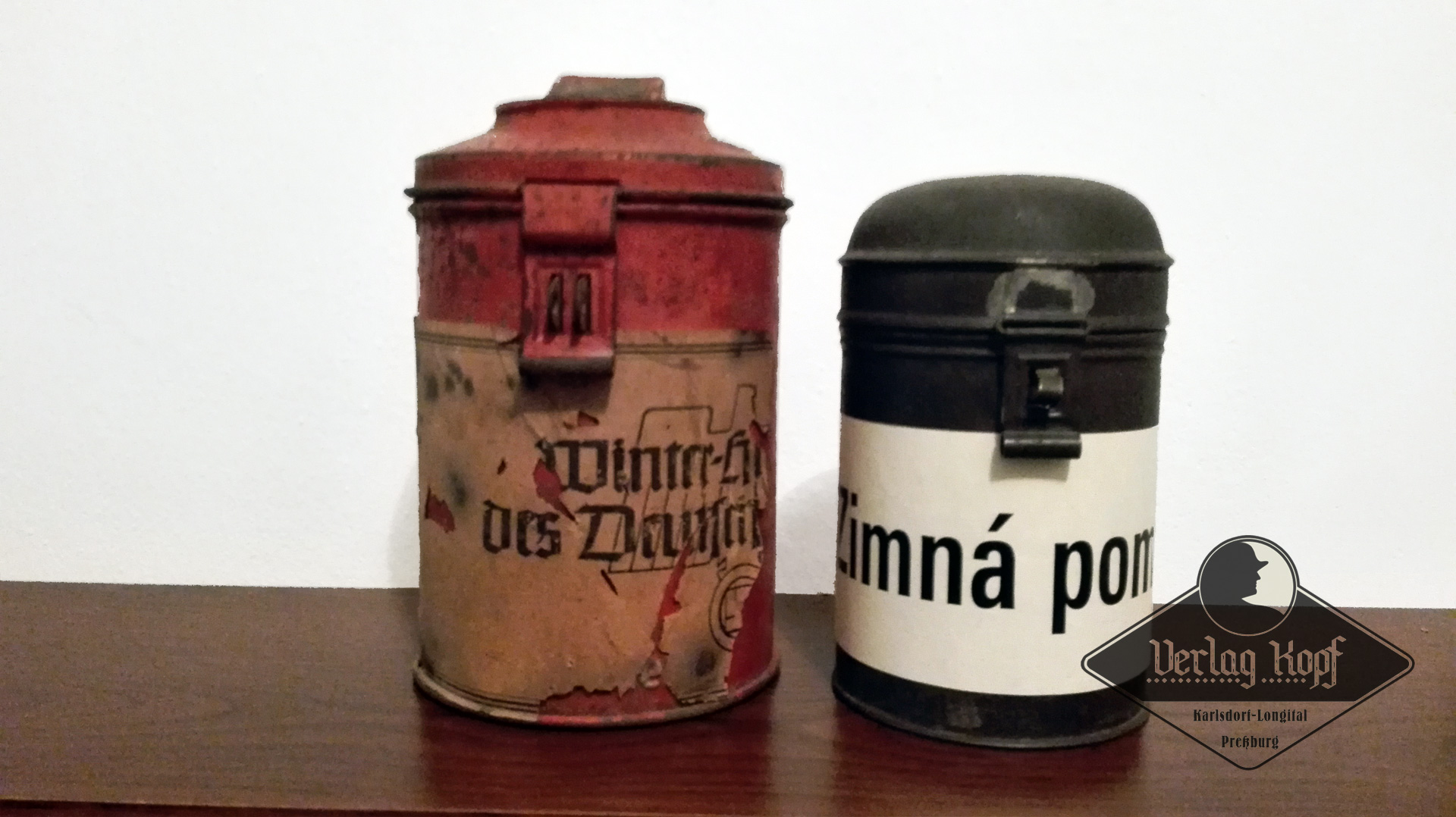 In both cases there is security mechanism to prevent taking contents from inside. Shaking the box up-side-down with a bit of luck and time could bring you a lot of money, if there is no security mechanism :D
German box has two openings. One for coins has a folding doors that will open by gravitation (so works only in normal position). Second is small hole for rolled paper money. After throwing, they will grow a little so it is impossible to get something back from this hole. Slovak one is much simpler but still absolutely effective. It has ringed mesh (like the medieval crusaders :D) that also allow coins and paper money to fell down with gravity. It is impossible to get anything through this grid by shaking the box up-side-down.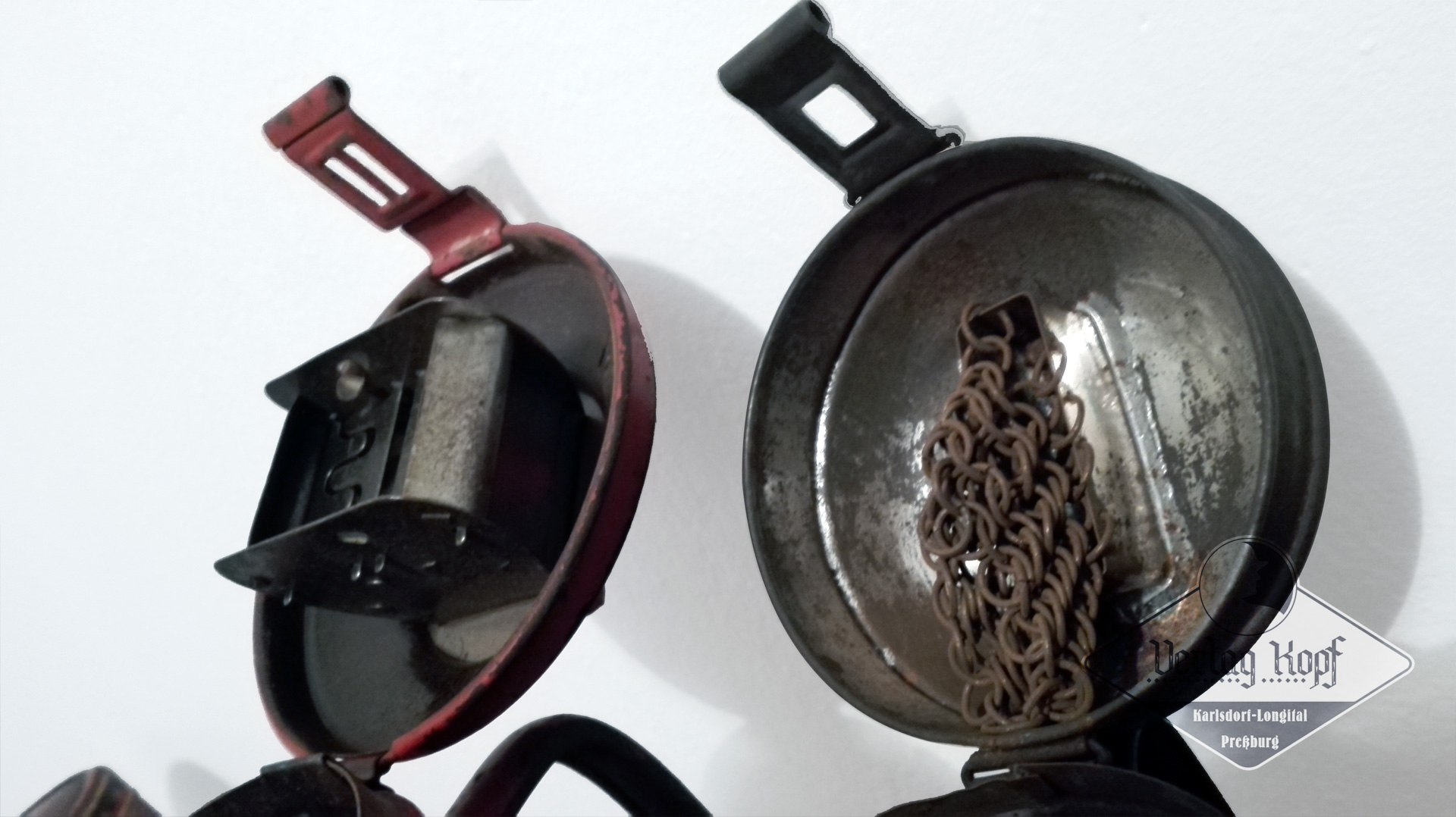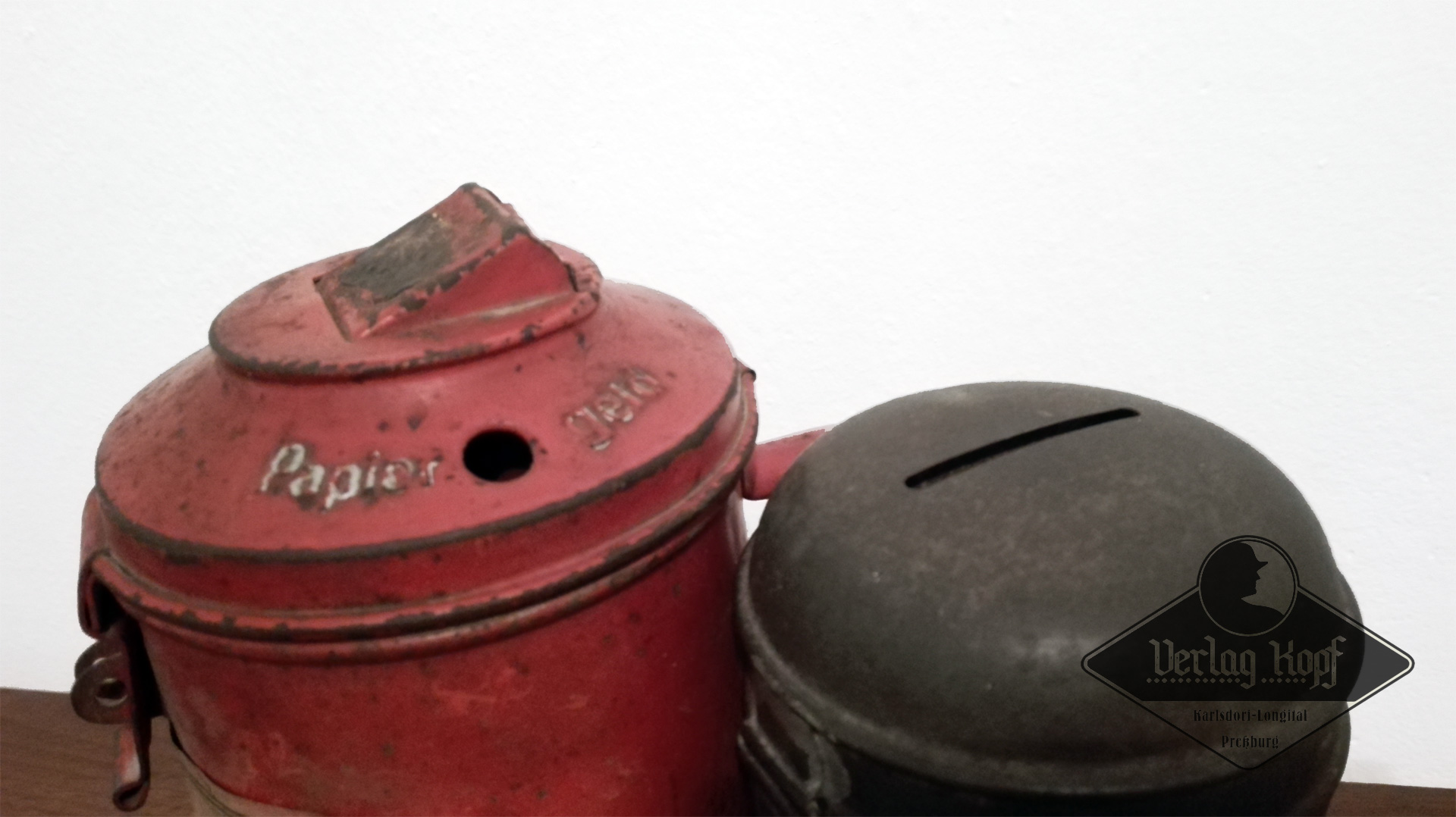 Thank you for reading this short Winter adventure.
Latest articles in blog