US ZODIAC CANNED SOLUBLE COFFEE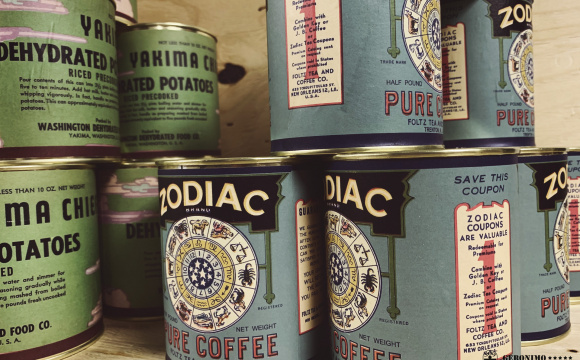 Category: US rations
Item #610
WW2 US adapted design Zodiac coffee tin full of ground coffee. Enjoy your duty with a cup of coffee.

Authentic US can label design of the 1930's – 1940's period. Our reproduction contains half pound of soluble coffee product, so you can surely prepare enough coffee for your whole squad! Actual edible content, sold for display use.

1 full tin.
This product is currently out of stock.
Login
to add it to your wishlist.

Customers who bought this, bought also:
Similar products in category: