Sprengkörper 28 - inert repro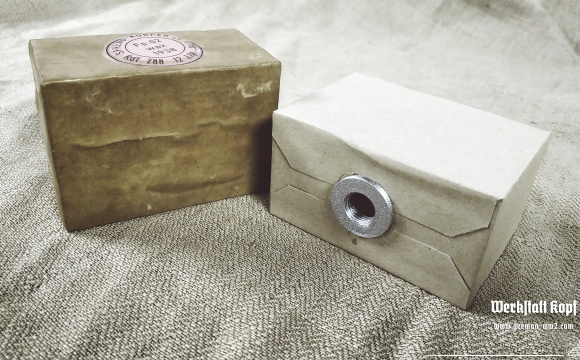 Category: Misc.
Item #644
New inert pionier props made of wood. 100% visualy authentic reproduction. Contains thread sealing - comes waxed and sealed. Good for exposition, training and exhibitions.

Contains 3D printed thread compatible with Zug-Zünder 42 and others.

We made it little bit lighter so you can buy twice more products for the same shipping price.
This product is currently out of stock.
Login
to add it to your wishlist.

Customers who bought this, bought also:
Similar products in category: