Sprengkörper 28 - dummy repro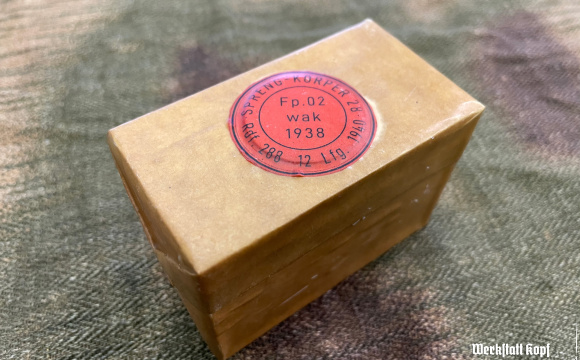 Category: Misc.
Item #645
New inert pionier props made of wood. 100% visualy authentic reproduction. Contains thread sealing - comes waxed and sealed. Good looking in any pionier or mine exposition.

Not working, no thread, only for visual purposes (cheaper version).

We made it little bit lighter so you can buy twice more products for the same shipping price.

Customers who bought this, bought also:
Similar products in category: