Bohrpatrone 28 - inert repro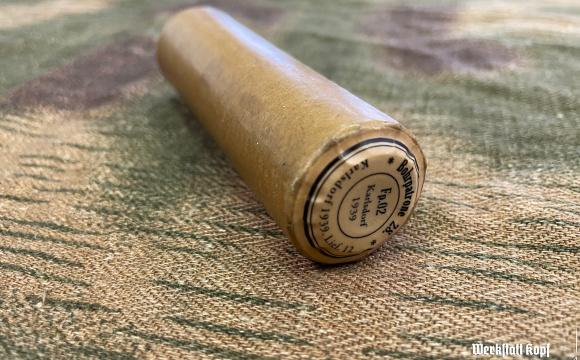 Category: Misc.
Item #642
New inert pionier props made of wood. 100% visualy authentic reproduction. Contains marking from both sides. Comes waxed and sealed. Good for exposition, training and exhibitions.

Contains 3D printed thread compatible with Zug-Zünder 42 and others.

We made it little bit lighter so you can buy twice more products for the same shipping price.

Customers who bought this, bought also:
Similar products in category: