M53 Soviet steel helmet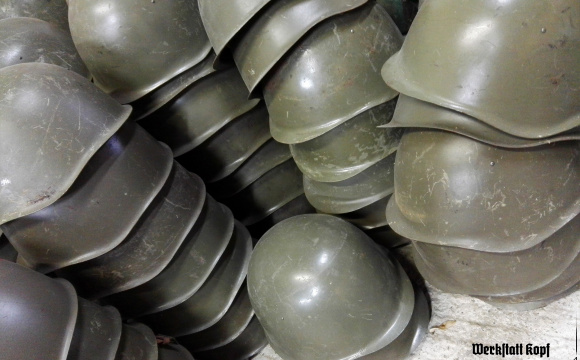 Category: Misc.
Item #8
Durable Soviet era army steel helmet, shape Vz53. Includes liner leather similar to german WW2 style.
One piece, nice for trainings, collection, cheap visual replacement for WW2 Russian helmet in trenches diorama etc.

Delivery to UK, DE, AT, FR, BE, NL, PL, HU - You can pick helmets up to 10kg for shipping costs only 19€, thanks to good delivery company options. Contact us for bigger orders.

Customers who bought this, bought also:
Similar products in category: