Postwar tent pegs #9 - single piece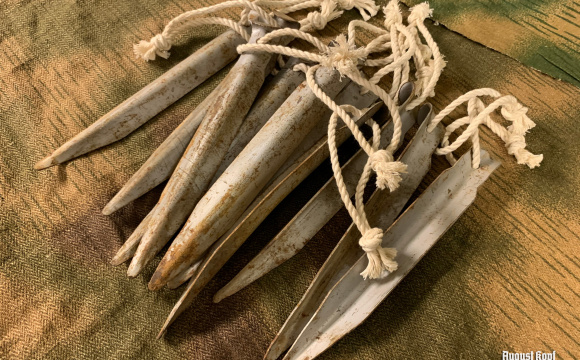 Category: Misc.
Item #546
Simple post war tent pegs in used condition. Might wear signs of use, sometimes bended.

We realize that not everybody can afford complete set of original pegs and even then few small postwar pegs could help very much.

Condition and sizes according pictures. Price per one piece.

Customers who bought this, bought also:
Similar products in category: