Kartenspiel Quartett - Wehrmacht 1939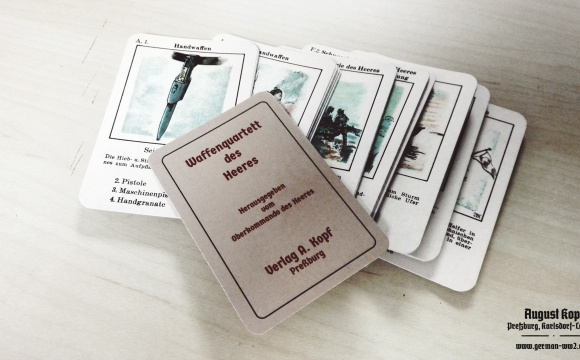 Category: Cards, small games
Item #115
A very rare version of the card game with Wehrmacht topic.

Pack contains 48 cards. 4 cards in 12 categories (eg. Pioniere, Schnelle Truppen, Handwaffen, Nebeltruppe etc.).

Cards are nicely packed in old thin wrapping paper. Contains simple instructions in English.

Customers who bought this, bought also:
Similar products in category:

9.00€
Out of stock.

13.00€