German helmet chinstrap M31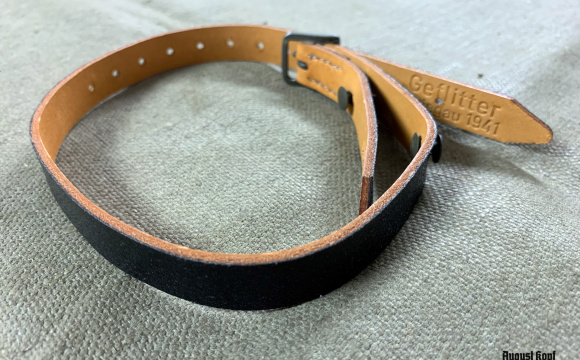 Category: Components
Item #341
Stahlhelm riemen with various markings. Feel free to ask for more details, or leave order comments if you want specific manufacturer marking:
Types available:
- W. Waldow, Prag 1940
- O. Gehr., Pinneberg, 1940
- Geflitter, Striegau, 1941
- RBNr 1943
Also available in versions:
->
Late war
->
End war
.
This product is currently out of stock.
Login
to add it to your wishlist.

Customers who bought this, bought also:
Similar products in category: