Field Bottle 1l medic strap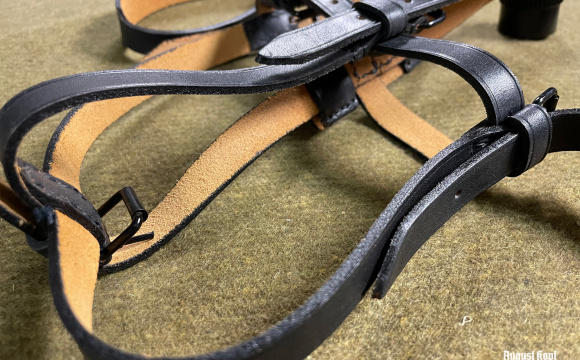 Category: Leather equipment
Item #717
A complete solution for restoring your 1l medic bottle. Includes leather shoulder strap and wrapping strap. Comes together with plastic lid. Made according original piece sample. Metal parts painted in early war green stumpfmatt.

Nice natural leather in black finish.

Proudly produced in Pressburg, Slovakia.
This product is currently out of stock.
Login
to add it to your wishlist.

Customers who bought this, bought also:
Similar products in category: