Candle Box Hindenburg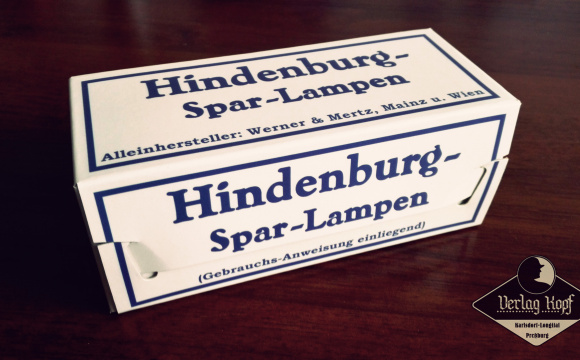 Category: Misc.
Item #172
Famous Hindenburg candle package. Measurements are correct - you can fill it with your original/repro candles. Nice small addition to your bunker and trench. impression

Box comes empty. Fill with your bunker candles.

Produced for the WW1. We believe, the WW2 usage will be suitable as well.

This is the famous Hindenburg-licht cardboard box reproduction. It even has perfect genuine opening system from top and bottom side.

Customers who bought this, bought also:
Similar products in category: