Bild 8. Die M.G.-Lafette 34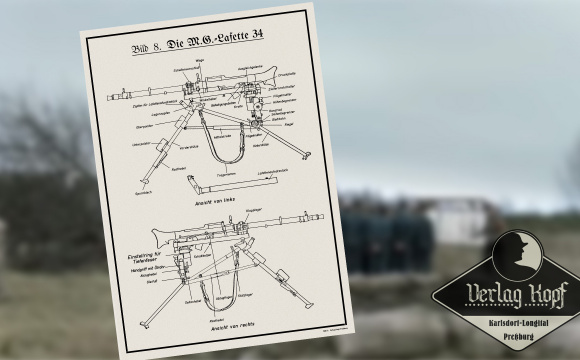 Category: Instructional (canvas)
Item #663
Another part of a big canvas posters set, also comes separately. Impressive large A1 format (594 × 841 mm). A new series since 2021. Perfect addition to your MG trainings.
PRINTED ON DURABLE CANVAS. Suitable for outdoor trainings. Background of poster is by purpose preprinted with tan color, so it doesn't look so shiny and clean!

Measurements 59x84 cm.

Similar products in category: