US Soap + box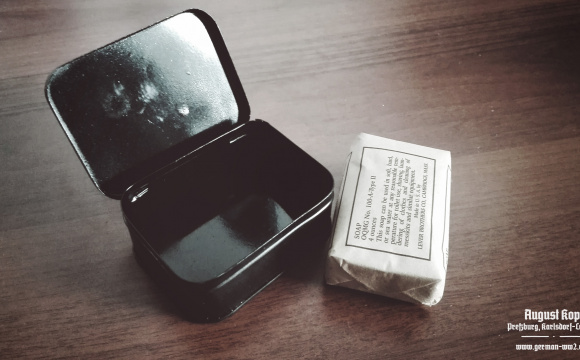 Category: Other
Item #401
Original wartime package, restored and painted black. Including nicely packed piece of modern soap. We have last pieces that contain boxes with scratches and bugs, therefore discounted.

You will receive one new packaged soap in original metal package.
This product is currently out of stock.
Login
to add it to your wishlist.

Customers who bought this, bought also:
Similar products in category: