US overseas full package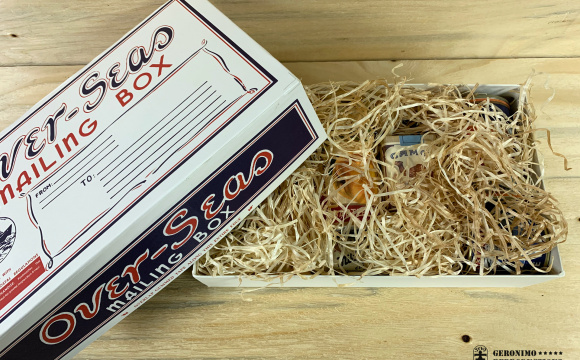 Category: US rations
Item #617
Absolutely unique type of ration package. Shipped from home by family to the frontline and includes all the good stuff from homeland. Comes in very authentic cardboard box that complies with WW2 overseas shipping standards.

Filled to the max by various chocolate bars and tasty canned fruits. Includes various chocolate and candy packages from our standard offer, supplemented by a special offer of completized cans with matching content.

Package is pretty heavy! Shipping worldwide.

Customers who bought this, bought also:
Similar products in category: