Training Grenade Sthg24 choose color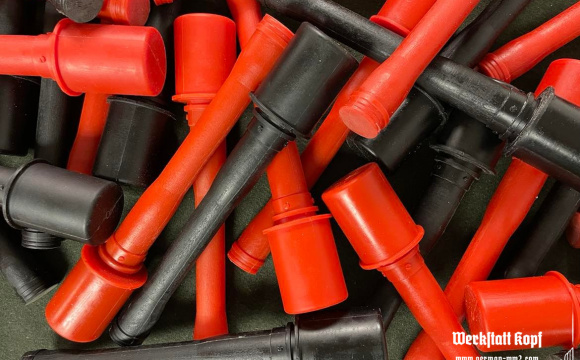 Category: Rubber resins
Item #275
New serie of training equipment. Stielhandgranate 24 as casted rubber. Available in two colors (black/red). Very durable material (tested in forest environment with great results).
This product arose from a need for good training tools. Common realistic replicas are more-less useful only for display purposes. Existing products does not have proper weight or can be damaged very easily. Durable throwing equipment was missing for a long time in reenactment squads. For more details
check blog
Now we can offer rubber replicas in proper size and weight. Even with proper wooden structure on handle. Our grenades have proper dimensions, so they can be easily stocked in grenade racks and boxes.
Color pigment is optional so we create this product in black by default. If you want red pigment for better observation in forest environment, let us know in comment.
1 piece.

Customers who bought this, bought also:
Similar products in category: