Towel - Heer 1938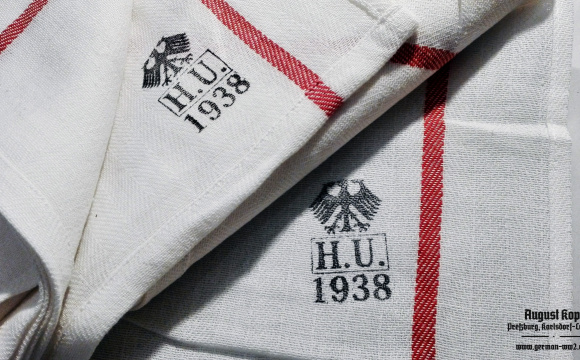 Category: Misc.
Item #182
Small towel, thin cloth stamped with eagle (prewar version does not include forbidden symbols). Thin material and small size make it suitable as hand-towel.

Easy to pack and carry in breadbag. Size 50x70cm.

Stamp shades may vary.

New series 2021 comes with two red stripes.

Customers who bought this, bought also:
Similar products in category: