Dust cover for Gasmask (original)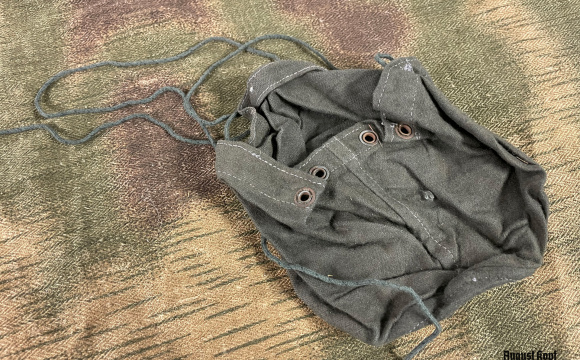 Category: Gas protection, masks
Item #712
Dust cover for gas mask introduced in 1943 to protect the expiratory valve but also to protect filter from fine dust. Pretty interesting part for collecting and hard to find item.

Old gasmask stock item, probably never used.

Solid condition, check photos. Metal parts have surface rust, wool in very good condition. We pick pieces with the best overall condition, complete laces, no holes etc.

One piece.

Similar products in category: