Set of 25 tags - Verwundete / Wounded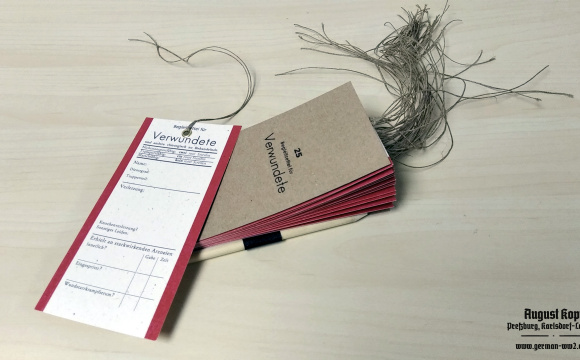 Category: Documents
Item #462
Medical tearing notebook worn by medical personnel in hospitals or lazarets. Tags are correctly perforated in all tearing lines. All cards have attached line for fixing on blouse button. Printed on durable material. Inner wrapper contains instructions.

This set contains tags used for wounded patients.

Price is for a complete set of 25 tags in block, with attached pencil.
This product is currently out of stock.
Login
to add it to your wishlist.

Customers who bought this, bought also:
Similar products in category: