Scho-ka-kola - Wehrmacht Packung - Early War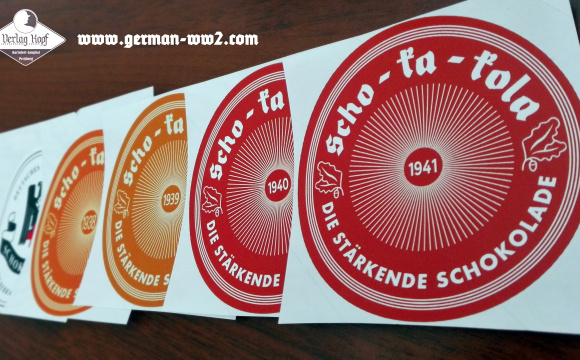 Category: Labels, stickers
Item #26
Perfect reproduction of a prewar and early war Scho-ka-kola label for Wehrmacht units. Stickers have very detailed and high quality print. Glossy surface imitate metal box.
Very easy to unstick and handle.
Price includes both sticker parts (1x bottom and 1x top). Suits on modern Scho-ka-kola tin.
Please specify which version you want (DRK - 1938 - 1939 - 1940 - 1941 -
Eagle
) in comment, or we will pick random.
Also check late war versions, used on cardboard boxes, printed on more simple paper without varnishing:
here
.

Customers who bought this, bought also:
Similar products in category: