Scho-ka-kola - cardboard box full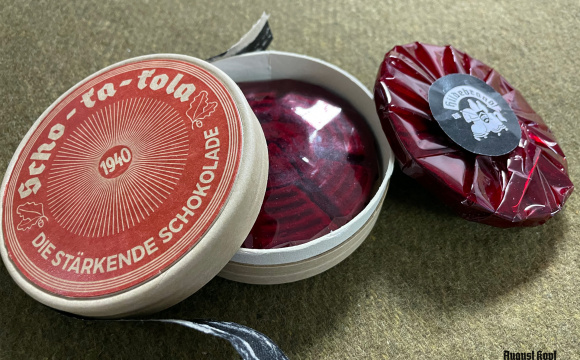 Category: Packages, greetings
Item #921
Very durable cardboard box to fit original or modern round schocolate plates. We build it to survive hard conditions in breadbag. Production of this version began around 1940 and soon replaced metal packaging.

Our confectioner melted the scho-ka-kola chocolate to genuine form, so now you can enjoy it in original appearance, taste and packaging in thin red foil.

Comes full. One package contains 2 chocolate discs. Discs sometimes break during packaging or transport, we can't do better.

Boxes are already packed with various years. You can write your year preference in order comment (1940, 2./41, 1942, 9/44) and we will dispatch if possible.

Customers who bought this, bought also:
Similar products in category: