Poster 85x60cm So wie wir kampfen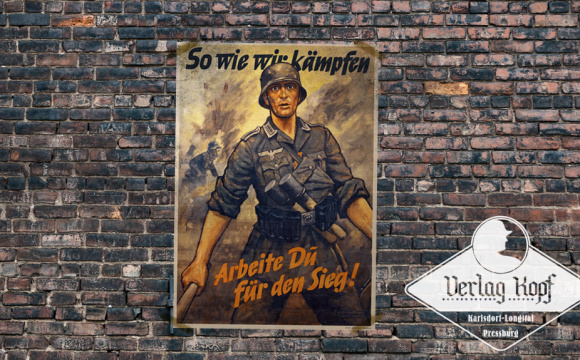 Category: Propaganda (paper)
Item #54
A huge poster from WW2 era "So wie wir kampfen - Arbeite du für den sieg". Depicted German soldier in heavy struggle; ready with hand grenades.

We focus on detail quality. Retouch of original poster.

Poster measurements as original: 85 x 60cm (33,5″ x 23,5″)

PRICE INCLUDES HARD CARDBOARD TUBE FOR TRANSPORTATION.

Customers who bought this, bought also:
Similar products in category: