Matchbox - Welthölzer export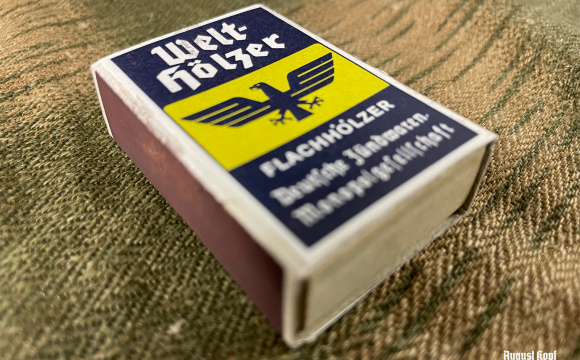 Category: Heaters, matches
Item #837
Postwar box reworked with historical matches design. Added new sticker for WW2 authenticity. For a long time we provided only labels, now you can enjoy completed product. There are small differences among boxes.
1 matchbox full.
This product is currently out of stock.
Login
to add it to your wishlist.

Customers who bought this, bought also:
Similar products in category: