Maggi 300 Wurfel can + 20 cubes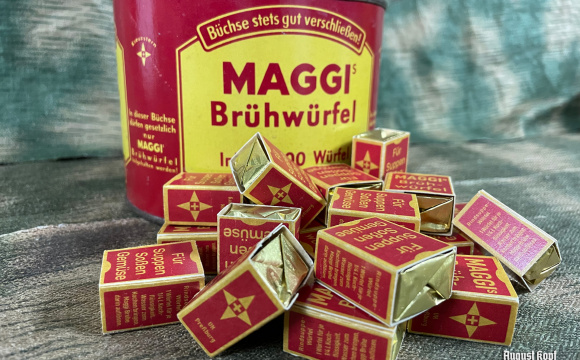 Category: Misc.
Item #790
Vintage metal can (30-40th years) for holding 300 cubes. Contains 20 newly made bouillons (beef broth) repacked with vintage cardboard sleeve. Mostly for display purposes, however they smell delicious and you get hungry... perfectly edible anyway.

Original Maggi can (cca 20cm diameter) + 20 edible cubes (for 10 litres of soup).

Perfect addition to WW2 era display for field kitchen or civic kitchen.

Customers who bought this, bought also:
Similar products in category: