M42 qvl66 Feldgrau stahlhelm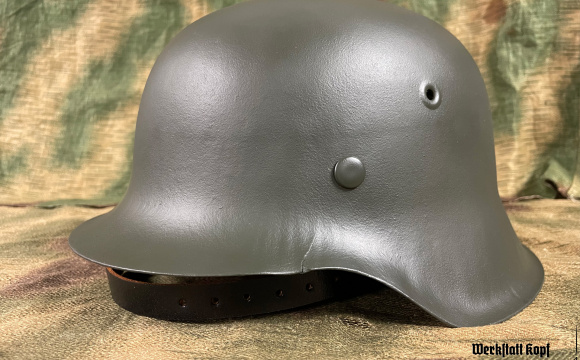 Category: Restored helmets
Item #775
Original german M42 WW2 battle helmet qvl66 5537?, restored for reenactment use. New sheep liner (size 59) and quality pigskin chinstrap marked Prag 1940. Small front damage makes it more stylish. Nice metal, no fillers.

Interesting qvl marking.

Nice restored piece for your reenactment kit. Check photos for details.
This product is currently out of stock.
Login
to add it to your wishlist.

Similar products in category: