M42 hkp66 Feldgrau stahlhelm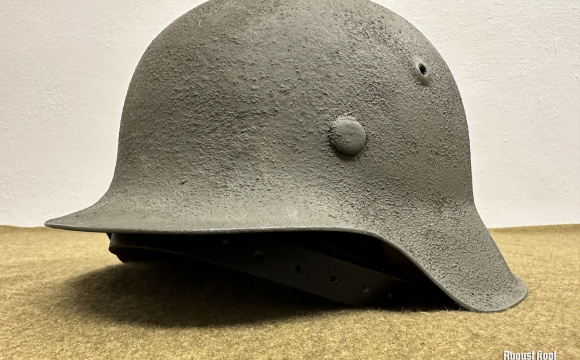 Category: Restored helmets
Item #966
Original german M42 WW2 battle helmet hkp66 serial 225, restored for reenactment use. New pigskin liner (size 59) and quality chinstrap marked 1943. Finished with late war front-sawdust surface design. Nice metal, no fillers.

Produced in Sächsische Emaillierwerk Lauter.

Nice restored piece for your reenactment kit. Check photos for details.
This product is currently out of stock.
Login
to add it to your wishlist.

Customers who bought this, bought also:
Similar products in category: