Leather wallet (+ersatz material parts)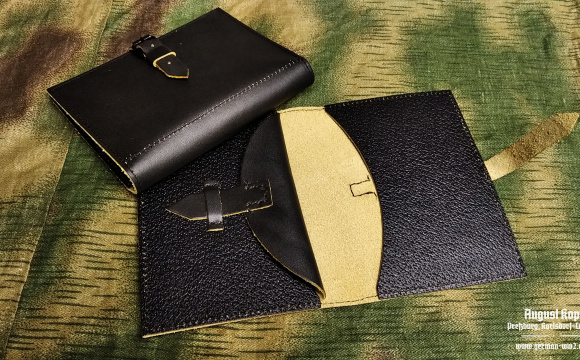 Category: Leather equipment
Item #477
Army wallet suitable for carrying soldbuch and paper documents. Made of quality leather in Pressburg. Currently we offer late war version consisting of mixed leather and ersatz material. At first use it may seem a little tight, but it will soon adjust.

Enjoy new product. Comes empty.
This product is currently out of stock.
Login
to add it to your wishlist.

Customers who bought this, bought also:
Similar products in category: