Knäckebrot paket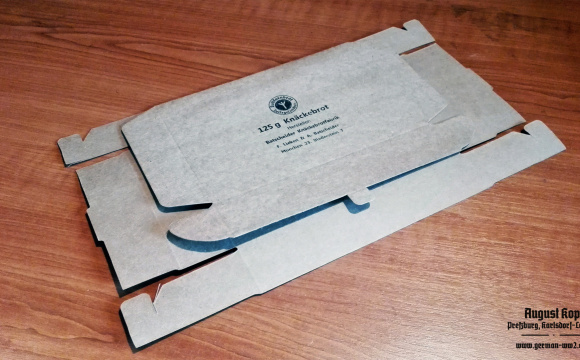 Category: Packages, greetings
Item #284
Cardboard package for popular Knäckebrot rations.
Approx. measurement: 14 x 11 x 3,5cm. Come unfolded!!! Although boxes looks very authentic, the cuting and sizes are not 100% accurate as we usually do. This are preformed packages, utilized for cheap single usage.

Since february 2020 we sell these in handy size 14 x 11 x 3,5 that better fits commercialy made Knäckebrot packages. Previous version was 4cm taller.
This product is currently out of stock.
Login
to add it to your wishlist.

Customers who bought this, bought also:
Similar products in category: