Klappspaten leather case - Mixed color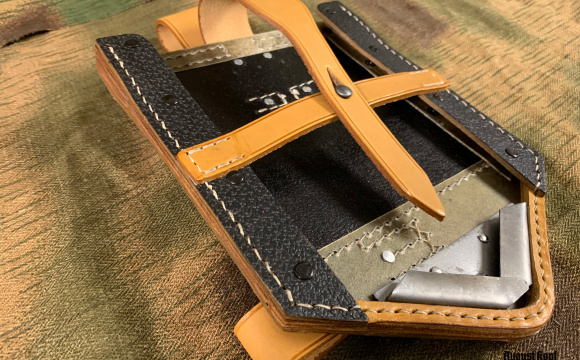 Category: Leather equipment
Item #502
Amazing reproduction of folding field shovel (Klappspaten) case. Includes also leather hook for bayonet aligning. Check all photo details. Comes in authentic late war ersatz leather - presstoff appearance. Comes with mixed black and natural parts.
Made in Pressburg.
This product is currently out of stock.
Login
to add it to your wishlist.

Customers who bought this, bought also:
Similar products in category: