Klappspaten leather case - Light color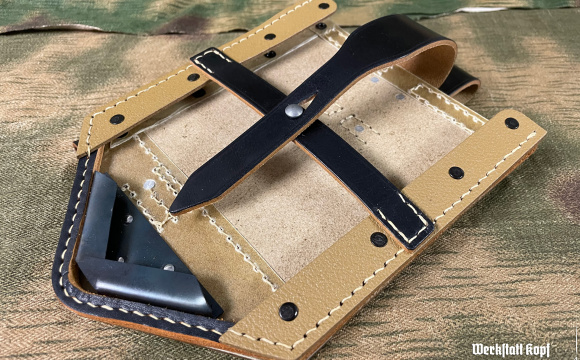 Category: Leather equipment
Item #812
Amazing reproduction of folding field shovel (Klappspaten) case. Includes also leather hook for bayonet aligning. Check all photo details. Comes in authentic late war light ersatz leather - presstoff appearance.
Made in Pressburg.
This product is currently out of stock.
Login
to add it to your wishlist.

Customers who bought this, bought also:

8.99€
Out of stock.

6.99€
Out of stock.
Similar products in category: