HELMBAND M36 set of 10pcs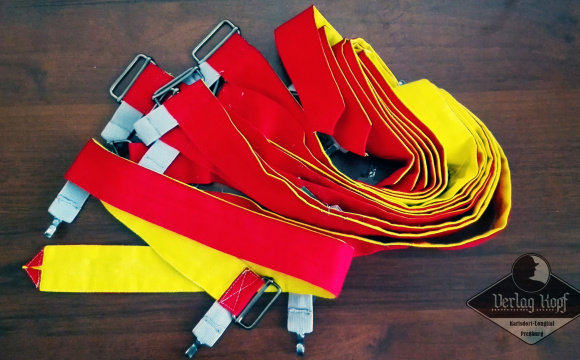 Category: Accessory
Item #161
Two-color helmet strap for training purposes. Used on military maneuvers.

Width: 675mm, fits on helmet sizes 62-66. (68 could be used with small improvements).
Strap is adjustable as original. Contains three hooks to fix on the helmet edge.

Suitable for all helmet types: M35, M40, M42. (+ prewar helmets)

Holds perfectly around the helmet.

Let us know in comment if you want the WHITE stripe - umpire version. This is suitable for marking the judge in two teams game.

Set contains 10 pieces for whole gruppe.
Discounted price
116.99€ (129.99€)

Customers who bought this, bought also:
Similar products in category:

12.99€