G43/K43 Dummy Magazine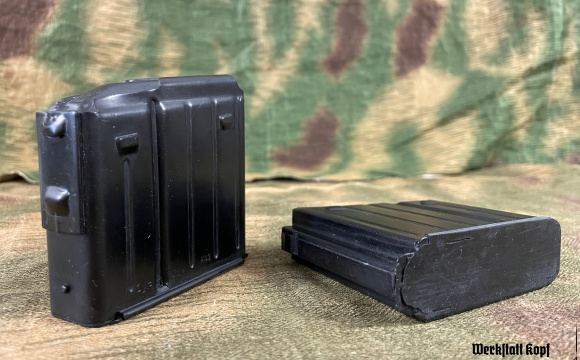 Category: Rubber resins
Item #650
Original vendor description:

This German Gewehr 43 or Karabiner 43 Replica Dummy magazine is extremely accurate in appearance to the original rifles magazines. It is molded and shaped from a black durable hard plastic, & matches the original "Blued" finish. These Dummy Magazines are a #1 choice for any costume designers, reenactors, Cosplay or museum displays, where the real thing is either illegal, unavailable, or too valuable to use. An affordable reenactment gear item.

1 piece.

These resin products are very good option as a pouch fillers, when original magazines are very expensive nowadays. Also it appears as the last viable option in countries where original magazines are prohibited, with authentic measurements and realistic weight preserved. Moreover it is very suitable for shipping inside EU so you dont have to pay extra import fees.
This product is currently out of stock.
Login
to add it to your wishlist.

Customers who bought this, bought also:
Similar products in category: