Cleaning brushes set 2pcs SS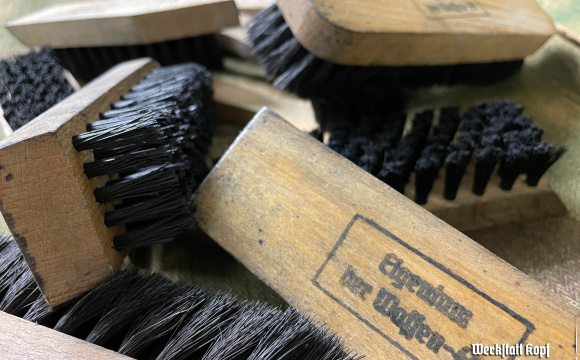 Category: Cleaning, sewing, care
Item #810
Soldier's brushes. We acquired lot of Bundeswehr brushes, cleaned a bit and remarked. Brushes were previously used in army and might show signs of significant use, but the patina looks also very authentic and the condition is still good - usable. Check photos.

(We pick 1 big and 1 small if possible, otherwise random.)

2x Postwar army surplus brushes stamped with period stamp.
Discounted price
11.39€ (11.99€)

Customers who bought this, bought also:
Similar products in category: