Zug-Zünder 42 package empty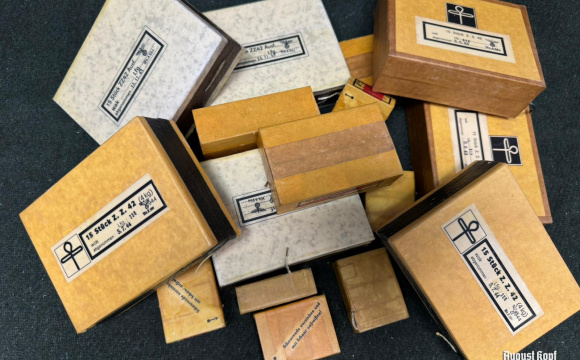 Category: Boxes/Packaging
Item #450
Empty box for ZZ42 15 pieces. Cardboard package for german WW2 igniters for mines etc. Comes not sealed, so you can fill it. Marked and stamped as on the photos.

If you prefer empty sealed box, let us know in a comment.

1 box.
This product is currently out of stock.
Login
to add it to your wishlist.

Customers who bought this, bought also:
Similar products in category: