Heer/SS Soldbuch filling service (incl. stamps)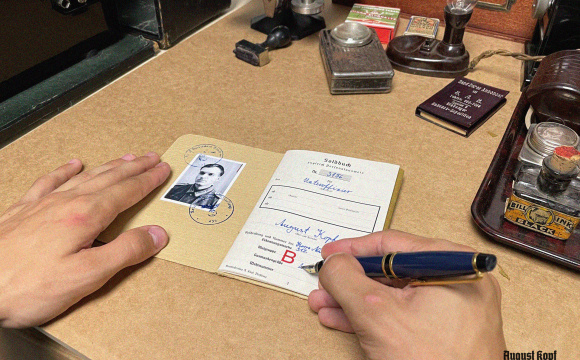 Category: Misc.
Item #889
This service includes filling of approx. 150 entries, using various handwriting, inks, pens and stamps. In this price you will also receive 2x circular and 2x line stamp of your field and training units. That is advantage if you want to fill multiple soldbuchs for your unit - only first stamps are charged. Then you can decide whether to:
a) dispatch rubber sheets with soldbuch or
b) we should keep it for filling other soldbuchs from your unit (default).

Together with filling our complex form, please send small profile photo by mail or e-mail.

Paper document is not included. You can find WH/SS soldbuch in our offer.

Customers who bought this, bought also:
Similar products in category: