Label sticker Führers Greetings type.1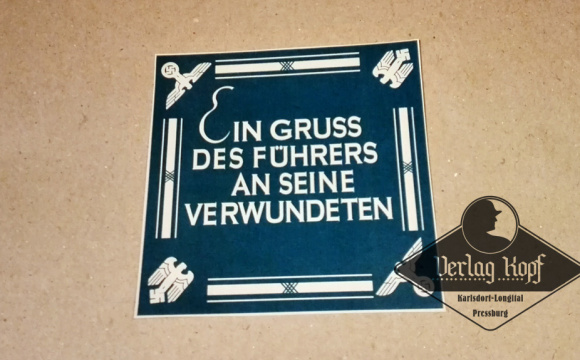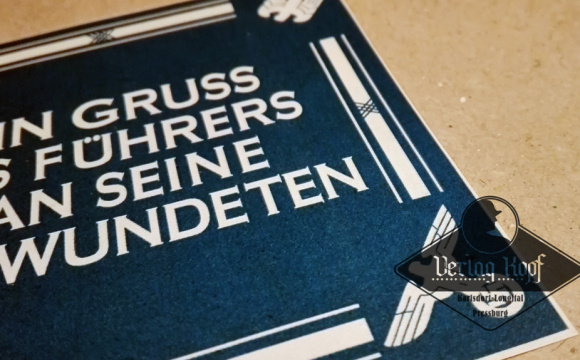 Category: Packages, greetings
Item #93
Food packet sticker label - "A greeting from the leader to his wounded".
In original: Lebensmittelpaket "Ein gruß des Führers an seine Verwundeten".

Nice sticker marking for your cardboard box.

There were many types, sizes and shapes of packages, crates and boxes for various rations. Original boxes are about 20x11x6 cm, but I would not worry about the precise box size.

Label measurements: 9x9 cm.

Customers who bought this, bought also:
Similar products in category: