Gewehr Granatwerfer handbooks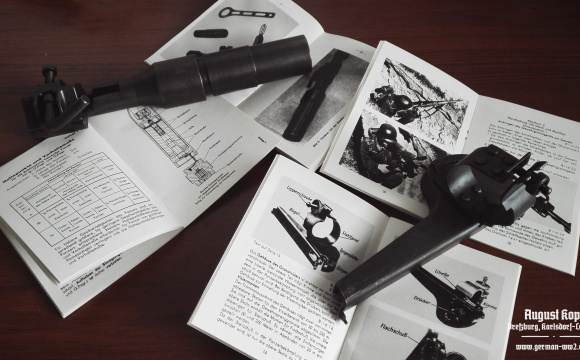 Category: Instructional booklets
Item #372
Important set of two booklets in handy pocket size. Includes together more than 110 pages, and dozens and dozens of ilustrations.

Two booklets: Bildheft 149c and Merkblatt 41/23.

Topic of GewGr. is very little represented in the available literature. All the important knowledge is available in these two booklets. You'll learn information you wouldn't even think of. Nicely clean and retouched content, includes many pictures.

Customers who bought this, bought also:
Similar products in category: