ERO Zahnpulver - toothpaste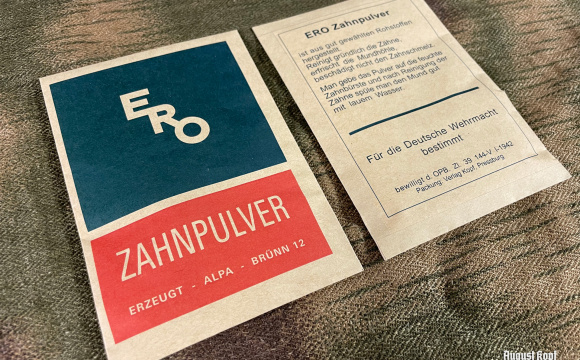 Category: Misc.
Item #709
Hygiene is always important. Back then a Tooth powder was pretty common thing, nowadays harder to find. We prepared this version dedicated for Wehrmacht units. Its already filled and ready to use. Suitable for all of you that do not waste time with cleaning teeth on events.
One pack will last for few weeks.
This product is currently out of stock.
Login
to add it to your wishlist.

Customers who bought this, bought also:
Similar products in category: