Cleaning brushes set 2pcs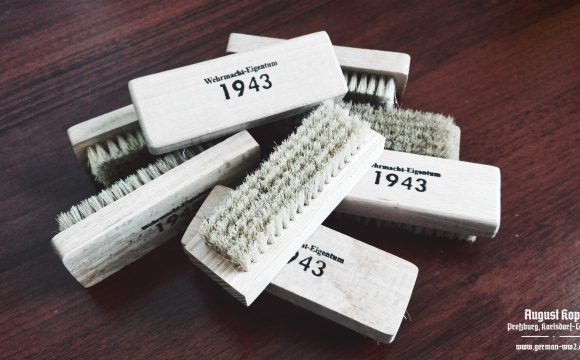 Category: Misc.
Item #614
Uniform and equipment cleaning is the essential part of the soldier's life - daily routine. Certainly there were many different types for different purposes.

Soldier's brushes. Small and handy sizes makes them suitable to wear in breadbag or rucksack. All new, unused - great for start.
2x Postwar army surplus brushes stamped with period stamp.

Customers who bought this, bought also:
Similar products in category: