Zinc helmet liner M31 pig size 58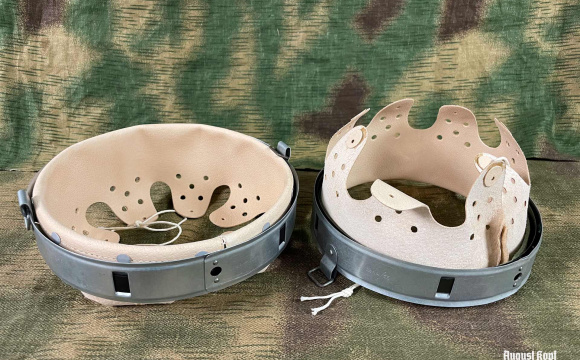 Category: Components
Item #735
Perfect reproduction liner. Very suitable for finishing your original shell.

Size 58 refers to head diameter in cm. It suits the helmet size 66 only.

Every original german helmet was stamped on the lid by factory code including number (60, 62, 64, 66, 68 or 70). This serves as reference when choosing your interior liner size. Each shell size fits two liner sizes (eg. Shell 64 fits 56 and also 57 liners) - always pick the one that suits you better.
This product is currently out of stock.
Login
to add it to your wishlist.

Customers who bought this, bought also:
Similar products in category: