Vintage watches #2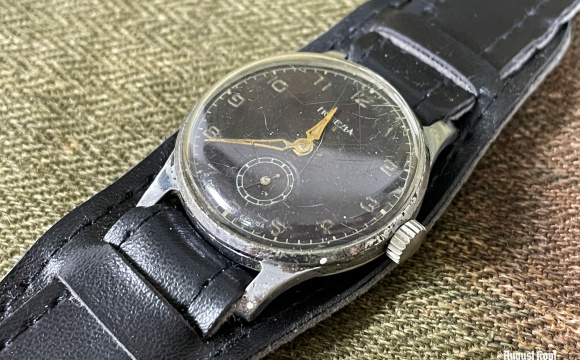 Category: Misc.
Item #764
Postwar Russian watches made based on German version. Has the wartime clock design. No battery need - winding watch. Riemen is cheaper repro, might need to change after few uses. Big crack on glass above digit 5, only visual defect, works good.
After watchmaker check, working condition, check photos for scratches. Black leatherette. Nice used vintage look!
This product is currently out of stock.
Login
to add it to your wishlist.

Customers who bought this, bought also:
Similar products in category: