Partial Dinner Unit (Early version)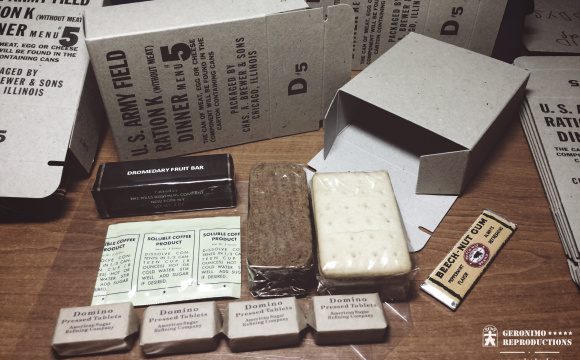 Category: US rations
Item #577
PARTIAL DINNER UNIT (PDU) - was part of the 10 in 1 ration developed in 1943, widely inspired by the K rations, thus it's early name "US Army Field ration K (WITHOUT MEAT). Our reproduction contains the actual authentic content (biscuits, sugar, fruitbar/chocolate/hard candy, soluble coffee/syntetic orange juice powder, chewing gum etc.) grouped as per the original menus – please specify which menu would you like to order (menus #1, #3, #4 and #5 available). Sealed and packed as the original thing (content completely edible - sold for display use).

1 Package.
This product is currently out of stock.
Login
to add it to your wishlist.

Customers who bought this, bought also:
Similar products in category: